Survey Says Obamacare Will Drive Up Premiums 40 Percent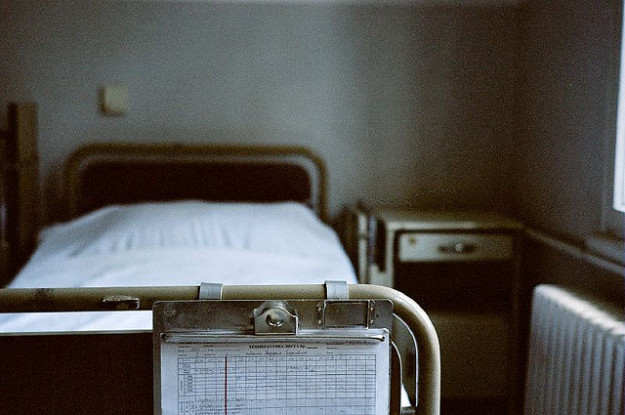 One of the leading arguments against the healthcare reform bill championed by President Barack Obama is that it will increase health insurance premiums rather than make coverage more affordable. However, because the Affordable Care Act will attempt to make healthcare costs more fair across the spectrum of the American population, premiums will increase for some Americans while others will see their costs drop because of federal subsidies.
Beginning on January 1, 2014, health plans will be required to cover a minimum level of benefits regardless of the whether the customer wants them, women and men will be charged the same premium rate, unhealthy people will be charged the same as healthy people, and younger people will have to pay premiums closer to what older people pay. As a result, premiums will increase between 40 and 60 percent for people who had previously purchased bare-bones plans with high deductibles and meager coverage. When the health insurance exchanges open for enrollment, they will be forced to upgrade to policies that offer a minimal level of coverage.
A survey of premiums in six states, conducted by the nonpartisan research firm Center Forward, found that premiums could increase most significantly for young, healthy men.
President Obama has said that the superstore-like insurance exchanges mandated by the Affordable Care Act will not only bring coverage to many of the 49 million uninsured Americans, but also bring customers more choice at more affordable prices. Obamacare's superstore-like health insurance exchanges are designed primarily for people who buy coverage on their own, rather than purchasing insurance through an employer.
In support of the Affordable Care Act, Democrats have argued that meager policies currently on the market have given people a false sense of security, meaning they believe the have health insurance, but their policies do not actually cover services they are most likely to need. Comparatively, congressional Republicans who oppose the law have claimed that the new provisions will result in high premiums, making Obamacare likely to fail as the uninsured would not be able to afford coverage even with federal subsidies. Republicans also claim that the provision of the reform that forces consumers to purchase these plans violates the president's pledge that people who like their health insurance can keep it.
While critics have maintained that the upcoming changes will impose higher costs on those who can least afford price hikes, the survey noted that most people who will see their premiums increase will get help from the federal government in the form of subsidies, so their own costs will fall overall.
Center Forward analyzed the individual markets in six states that have differing levels of regulations already in place. For example, in New Jersey, where insurance is highly regulated, the healthcare law will not result in a significant increase in premiums. Consumers could even see costs fall as much as 25 percent. But in states that do not restrict meager insurance policies currently, the impact will be much greater. In Florida and Ohio, premiums for one of the cheapest individual policies allowed under the Affordable Care Act, could cost 50 percent more than bare-bones plans now on the market.
Don't Miss: 10 Ways the Internet is Changing the World.
Follow Meghan on Twitter @MFoley_WSCS