Survival Mode: Brazil Tries to Tough Out Emerging Market Selloff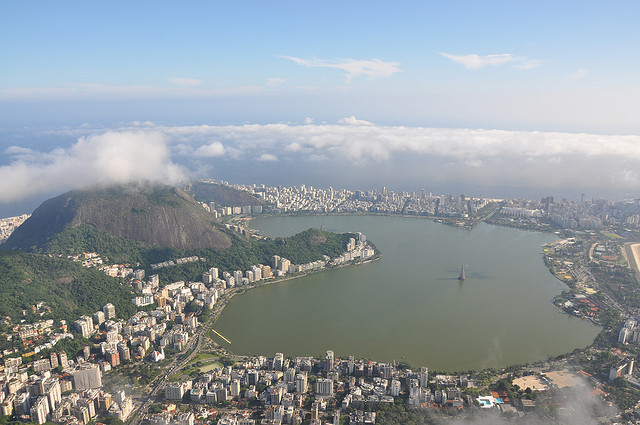 Brazil is getting battered by the bears who are betting against a bolstered economic boon for the rest of 2013.
The country has been in a slump lately as efforts by the Brazilian central bank have so far yielded very little in stopping the traumatic slide of the real as the currency continues to give ground against the dollar. The real isn't alone, either: The Turkish lira and Indian rupee join a host of currencies that are potentially destroying their countries' short-term economic prospects as emerging markets are getting dumped in favor of equities elsewhere, according to The Economist.
However, the Brazilian government isn't taking the news passively. Lawmakers there are desperately trying to avoid an outright disaster, and moves have been made to auction $1 billion worth of loans and $500 million worth of foreign exchange swaps four days per week. These moves could help slow the tide, but capital inflows will be needed from investors to help calm the storm.
In that regard, the situation is akin to the one brewing in Japan, where initial efforts by Prime Minister Shinzo Abe have pushed growth on an upward trajectory after the Bank of Japan unleashed a massive amount of yen into the Japanese economy. Since then, though, things have tempered again, and investors and economists alike are awaiting structural reforms to the Japanese economy, The Washington Post noted in a recent editorial.
President Dilma Rousseff needs to lead Brazil toward a better fiscal situation that can benefit the country both now and into the future. Tax cuts earlier this year as a possible motion toward growth were offset by an increase in spending that has resulted in an expanding Brazilian deficit.
Auctions to improve the country's abysmal infrastructure have been slow to develop as the government has hoped to involve the private sector in these efforts, according to The Economist. Yet the auctions haven't gone according to plan at all — indeed, roads and railroads remain untouched, as highlighted by a failure to attract bidders for a high-speed rail project between Sao Paolo and Rio de Janeiro.
The only certainty that Brazil and the markets have at this point is the knowledge that unless something changes, things aren't likely to get better anytime soon.
Don't Miss: Are Higher Interest Rates Defeating New Home Sales?