Swatch Slaps Target's Wrist, Sues for Copying Watch Designs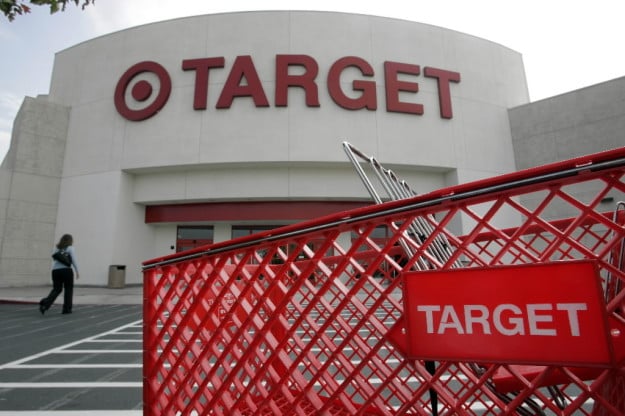 Target (NYSE:TGT) has a new problem on its hands. Actually, the problem is on its customers' wrists. Reuters reported Monday that the Minneapolis-based retailer has been sued by Swatch Group SA for allegedly selling watches that copy the latter's designs. The lawsuit was made public on Monday in U.S. District Court in Manhattan with Swatch's charge that Target took the company's designs for its "zebra" and "multi-color watches," and because Target's watches are inferior to its own, their auction at the second-largest U.S. discount retailer could damage Swatch's sales.
According to Reuters, the Swiss company maintains that it informed Target of the infringement before filing the lawsuit, but the retailer continued to sell its watches. That led Swatch to bring Target to court, with the complaint stating, "By adopting the Zebra Watch trade dress and the Multi-Color Watch trade dress, defendants are unfairly competing" with Swatch. The Swiss company is now seeking to terminate Target's sales of the watches, recoup profit from prior sales, and win awards for monetary damages. Target spokesman Evan Lapiska said to Reuters that Target's policy is "to respect the intellectual property rights of others and we expect the same from our vendors and partners."
It's not unusual for luxury retailers to sue discount retailers in order to to stop sales of their alleged imitations, charging that such items cost them revenue and customer loyalty. However, Swatch's lawsuit comes at an especially bad time for Target: The company is still navigating the repercussions of its large-scale security breach in December. Target is already working to regain its customers' trust and their confidence in its stores, and another lawsuit on its hands is clearly not what Target needs right now.
But a lawsuit Target will get, and this one, dated March 7, will point a spotlight on the retailer's watch business. Customers can find Target's multicolor watches in all of the company's stores, but if Swatch has anything to say about it, their presence may soon be no more. The Bienne, Switzerland-based company doesn't want consumers to confuse lower-end Target watches with its luxury merchandise, and it believes that the confusion will only be perpetuated if Target continues its sales.
That means Target representatives will eventually travel to New York to defend their case only shortly after having taken a road trip to Washington to defend itself, that time, in front of Congress. Target Chief Financial Officer John Mulligan appeared before the Senate Judiciary Committee earlier this year to explain Target's holiday-season data breach — how it happened, why it happened, and how it can be avoided in the future — but this time, representatives will appear before a different kind of jury.
Will Target pull back its multicolored watch sales? Only time will tell.
More From Wall St. Cheat Sheet: