T-Mobile: The Un-Carrier Has Arrived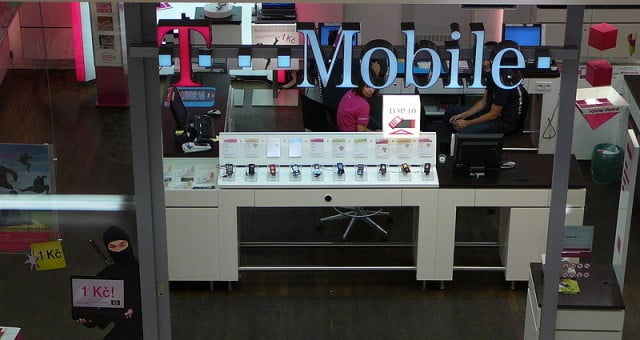 T-Mobile US (NYSE:TMUS) is the little wireless carrier that could. Shares closed Monday at $28.34, up nearly 41 percent on the year, and jumped as much as 2 percent further in early trading on Tuesday following a strong third-quarter earnings report.
The big news out of the report is that the wireless carrier added about 1.1 million new customers, with 678,000 of them under the T-Mobile or the newly acquired MetroPCS brand. The company sold 5.6 million smartphones in the quarter, helped in no small part by sales of the new iPhone 5S and 5C; iPhone sales accounted for approximately 15 percent of T-Mobile brand phone sales.
Total revenue grew 7.4 percent sequentially to $6.7 billion, beating the mean analyst estimate of $6.57 billion. Third-quarter revenues benefited from a positive impact from the MetroPCS acquisition. Adjusted EBITA increased 6.2 percent on the quarter to $1.344 billion.
Over the next five-year period, T-Mobile is forecasting 3-5 percent compounded annual revenue (CGAR) growth, 7-10 percent CAGR EBITA growth, and 15-20 percent CAGR free cash flow growth. The firm is targeting an EBITA margin (as a percent of service revenue) of between 34 percent and 36 percent.
T-Mobile is the fourth largest wireless carrier in the United States, but it is growing rapidly. "T-Mobile's Un-Carrier approach is resonating with consumers," said President and CEO John Legere. "We added more than 1 million customers and led the industry with 643,000 branded postpaid phone additions because we are fixing the things that drive customers crazy."
For some context, here are some key statistics on the top four wireless carriers in the United States. Verizon Communications (NYSE:VZ) is the head honcho and has a fairly commanding lead at the top of the market. AT&T Inc. (NYSE:T) is the only carrier large enough to seriously threaten it, but lower average churn and higher average revenue per user make the firm a business powerhouse that is hard to contend with. Sprint Corp. (NYSE:S) is the company that T-Mobile has its sights set on.
Data is from the second quarter and is sourced from Strategy Analytics.
| | | | | | |
| --- | --- | --- | --- | --- | --- |
| Carrier | Subscribers (in millions) | Net Adds (in millions | Average Monthly Churn | Data as a % of service revenue | Average Revenue per User |
| Verizon Wireless | 118.194 | 1.288 | 1.18% | 47.5% | $55 |
| AT&T | 107.884 | 0.632 | 1.36% | 46.6% | $47.67 |
| Sprint | 53.258 | -1.840 | 3.49% | n/a | $51.71 |
| T-Mobile US | 44.016 | 1.130 | 3.3% | 41% | $38 |
The data are a little stale, but the snapshot is still a useful gauge of where industry players stand relative to each other. Updating T-Mobile's row brings total subscribers to more than 45 million with 1.023 million net adds and 672,000 net branded-customer additions in the quarter. Postpaid branded churn came in at 1.7 percent. Branded postpaid ARPU decreased by $1.40 to $52.20, while prepaid ARPU decreased by 26 cents to $35.71.
T-Mobile has been the wireless carrier with the most mobility on the stock chart recently. As noted, shares are up more than 40 percent on the year and over 60 percent over the past six-month period. Sprint has seen some movement, climbing about 12 percent over the past six-month period, while Verizon has fallen 1.8 percent over the same period, and AT&T is off 1.7 percent.
AT&T recently reported solid but ultimately underwhelming third-quarter financial results at the end of October. AT&T wireless logged 363,000 net post-paid additions with a churn of 1.07 percent, down just slightly from 1.08 percent in the year-ago period. Average revenue per user increased 1.5 percent on the year to $66.20.
Verizon reported 1.1 million new wireless customers with 6.8 million new device activations. On the horizon for Verizon is a $130 billion deal to acquire British carrier Vodafone Group's (NASDAQ:VOD) 45 percent stake in Verizon Wireless. That deal is expected to close in the first quarter of 2014 and will give Verizon complete control over the nation's largest 4G LTE network.
A majority stake of Sprint was recently acquired by Japanese telecom giant SoftBank Corp. (SFTBY.PK), which plans to dump cash into the company and could give it an edge to stay ahead of T-Mobile.
Don't Miss: T-Mobile Earnings: Stick Together, with Smartphones.