Tame Inflation Numbers Keep Gold and Silver in Check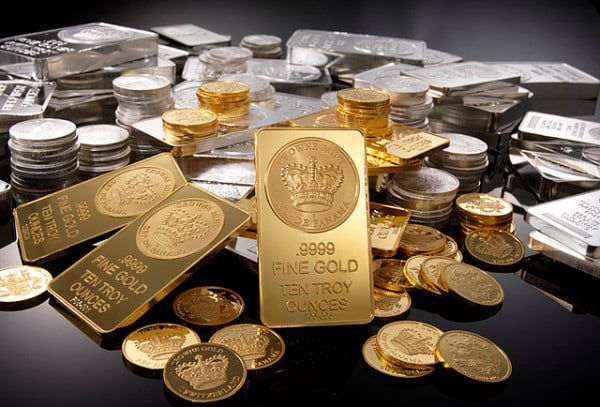 On Friday, gold (NYSEARCA:GLD) futures for December — the most active contract — increased $1.10 to close at $1,287.40 per ounce, while silver (NYSEARCA:SLV) futures were unchanged to finish at $20.73.
Gold and silver were mostly flat as global price pressures remained weak in October, according to import and export price data released Friday by the U.S. Bureau of Labor Statistics. The price index for imports decreased 0.7 percent on the month, a decline that was greater-than-expected and that follows a meager 0.2 percent increase in September. The decline was led by a 3.4 percent plunge in fuel prices, which follows a 0.4 percent fuel price increase in September. Excluding fuel, import prices were flat in October.
The price index for exports fell a greater-than-expected 0.5 percent on the month in October. Export prices have declined for most of the past year and are down 2.1 percent on the year. Agricultural export prices are down 6.1 percent, while nonagricultural export prices are down 1.6 percent.
At the end of October, the BLS reported that its seasonally adjusted Consumer Price Index for All Urban Consumers, or CPI-U, increased by 0.2 percent on the month in September. This was in line with economist expectations and consistent with the generally soft price pressures experienced over the past several months. Headline consumer prices are up 1.2 percent on the year.
By the end of the trading day, shares of the SPDR Gold Trust (NYSEARCA:GLD) and iShares Silver Trust (NYSEARCA:SLV) both finished flat. However, gold miners (NYSEARCA:GDX) Yamana Gold (NYSE:AUY) and Newmont Mining (NYSE:NEM) dropped 1.8 percent and 1 percent, respectively. Shares of Endeavour Silver (NYSE:EXK) and Silver Wheaton (NYSE:SLW) also fell about 1.4 percent.
Don't Miss: Warren Buffett's 10 Favorite Stocks
Follow Eric on Twitter @Mr_Eric_WSCS
If you would like to receive professional analysis on miners and other precious metal investments, we invite you to try our premium service free for 14 days.
Disclosure: Long EXK, AG, HL, PHYS