Target Cuts Healthcare Coverage and 475 Jobs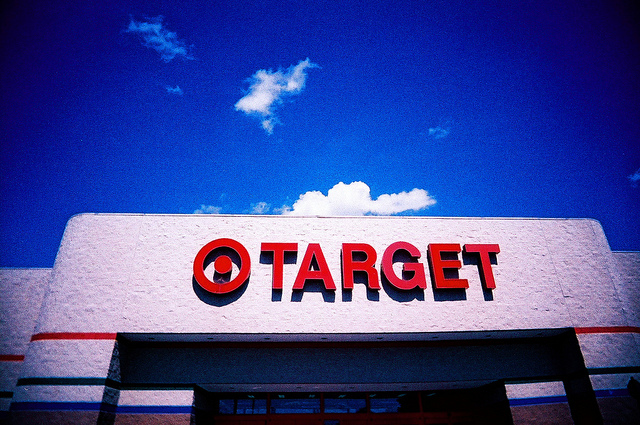 Target (NYSE:TGT) shared what many would consider to be a bundle of bad news Tuesday and Wednesday, not only confirming that it will stop offering health coverage to part-time workers this spring, but also announcing the elimination of 475 jobs at its Minneapolis headquarters. Faced with rising costs, a continued investigation into its large-scale security breach, and a poorer-than-expected fourth-quarter sales forecast, the No. 3 U.S. retailer is now recognizing the need to cut costs where it can, and its employees are the ones suffering.
According to Reuters, Target said in a company blog post Tuesday that it will discontinue its heath insurance coverage for part-time workers starting on April 1. The retailer's executives only expect the change to affect less than 10 percent of Target's 36,000 employees, and it stood by its decision this week maintaining, "By offering them insurance, we could actually disqualify many of them from being eligible for newly available subsidies that could reduce their overall health insurance expense."
Now, part-time Target workers will need to turn to the public exchanges set up under Obamacare, which allows them to invest in healthcare based on their income. The retailer certainly isn't alone in its pivot in insurance policies, as other retailers like Home Depot (NYSE:HD) have also announced a shift in plans. However, the Minneapolis, Minnesota-based company is now especially under the spotlight following its December security breach, and for now, it's safe to say that no news would be good news for Target.
Following its announcement that the company would cut insurance coverage for its part-time workers, Target announced Wednesday that it is planning to lay off 475 employees at its corporate headquarters in downtown Minneapolis and not fill 700 open positions in the future. Star Tribune reported that Target currently employs about 12,000 workers in its headquarter facilities, but those numbers are expected to drop thanks to slow growth in sales and profits throughout 2013.
The jobs cuts are not believed to be caused by the security breach that compromised the information of over 40 million credit and debit cards, as insider sources say these layoffs have been six months in the making. However, the drop in Target sales following the data breach certainly hasn't helped matters, and may have forced the company to make layoffs earlier than initially expected.
Star Tribune also highlighted that Target's latest round of job cuts follows its decision in October to eliminate about 150 jobs in Minneapolis in what it called a reorganization. After several rounds of layoffs, Target now is predicting a 2.5-percent drop in fourth-quarter comparable-store revenue, and this latest news coverage could continue to hurt the retailer that has been struggling to revive sales after its data breach. Looking forward, Target will need to continue releasing updates on its investigation in Minneapolis, and executives are now also preparing to go to Washington where they will be present for the planned data breach hearings.
More From Wall St. Cheat Sheet: