Target Goes the Extra Mile for College-Bound Millennials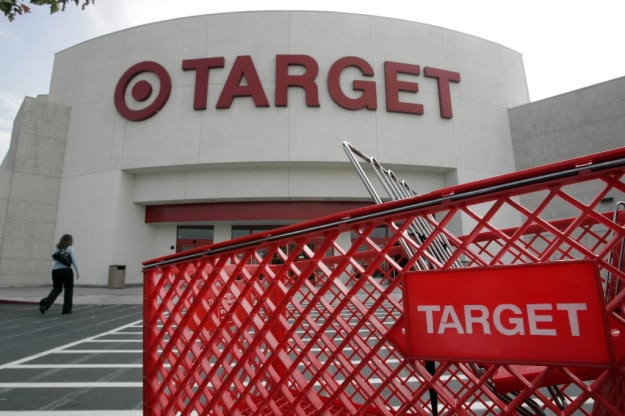 There's nothing that relaxed students and parents like more than a television commercial in July that rips them from their bubble of summer bliss and reminds them that back-to-school is just around the corner. At least in retail terms, that is. Starting next week, Target (NYSE:TGT) will be one of the first retail giants to hit the TV screen, and it'll target college-bound students to remind them they need to get their dorm room and school supplies before it's too late.
While back-to-school is a dreadful season for some — most — it's akin to Christmas for retailers that can expect to reel in some of the year's highest sum of products, second to those scored during holiday time. But there's always that Grinch in the middle of retail season that can spoil the fun, and the green man is definitely still here. According to USA Today, a survey by Prosper Insights & Analytics recently found that 29 percent of respondents plan to reduce spending as their children head to college.
Luckily for Target, that number of respondents has decreased from the past. Though the percentage of Target shoppers who say they'll cut back on younger, school-age children has increased, those shoppers who plan to spend less on college supplies declined. According to the International Council of Shopping Centers, revenue at retail stores open at least a year rose 3.9 percent in June 2013 compared to June 2012.
Target is ready to jump on this good news as it rolls out its annual back-to-college marketing campaign Monday. Most consumers are familiar with the retail giant's fictional Bullseye University featured in its college advertising efforts. This year, though, Target is taking it one step further as it employs popular YouTube personalities to spend four days in Target-outfitted dorm rooms. Online shoppers can interact with the "roommates," including Chester See and Tessa Violet, as they navigate the Target interwebs making their retail decisions. And it's not all about shopping — viewers can also play games on the website, win prizes, attend activities in the Bullseye University lounge, and attend a streamed concert hosted by MTV.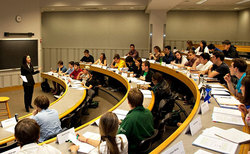 Like many other retailers, Target is after the millenial generation: that segment of 18- to 34- year-olds who have been increasing their consumer spending and making more of a footprint in the buying world. Target has added 200 items to its back-to-school and college sections this year, and the new products reflect what the retailer believes Generation Y — characterized as "style-savvy and design-oriented" by Rick Gomez, Target's vice president of brand and category marketing — is really after.
And fortunately for retailers, parents also feel the pressure to fund their children's unique style sense. USA Today reports on Leslie Fox, from New Albany, Ohio, explaining that after seeing her daughter's dorm room "cold and bare" she turned to Target because: "I almost feel like it was necessary to make it warm and cozy. It's kind of a rite of passage for them to decorate their college room."
According to data from the Intuit Consumer Spending Index, many agree with Fox. College-related expenditures were up 41 percent from 2011 to 2013, and college students and parents spent 12 percent more in 2012 than in 2011. But Target still recognizes that even though these consumers are increasing their spending, it doesn't mean they're not still looking for the best deals. That's why the retailer promises its new products are stylish but still affordable and efficient.
Investing Insights: Is Costco Still A Hot Stock?