Target Paints Another Bullseye on Its Back With Faulty Gift Cards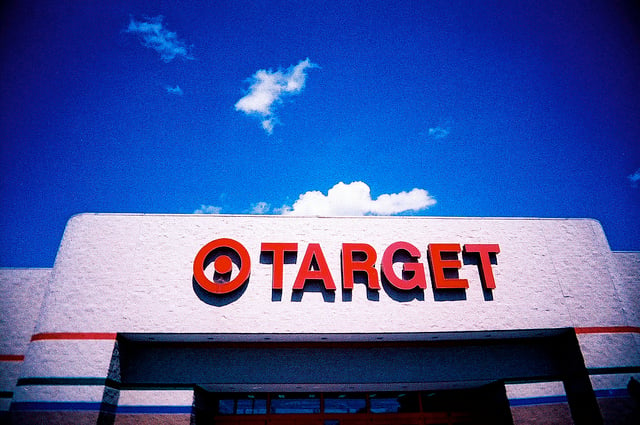 Poor, Target (NYSE:TGT). Its troubles are not over — not even close. Just on the heels of a massive security breach that affected up to 40 million customer accounts this holiday season, the retailer faced more trouble earlier this week as customers complained of an inability to use their Target gift cards at the company's stores. According to NBC News, many shoppers who were gifted with Target gift cards this holiday season are now facing problems with its lack of value at Target registers, indicating that they were never properly activated, and Target is subsequently back on its apologizing game — again.
It is still unclear how many cards Target failed to properly activate this December, but Fox 9 News, based in Minneapolis, reports that thousands of cards could be affected, making for many disgruntled customers. A source told the news station that Target cashiers scanned the wrong code on the cards, possibly impacting up to 40,000 gift cards sold across the country.
Target spokespeople haven't confirmed that the numbers are that high, with Molly Snyder explaining in an email to NBC News Tuesday that, "Numbers that have been reported in the media are much higher than what we experienced as the actual number of cards impacted was less than 0.1 percent of the total sold during the holiday period," but the retailer has yet to give any of its own hard numbers. Snyder only maintained Tuesday, "We are aware that some Target gift cards were not fully activated and apologize for the inconvenience."
Target is now promising to honor the impacted cards, vowing to properly activate them as long as customers bring them to their local Target store or call 1-800-544-2943, but it is still likely that the Minneapolis, Minnesota-based retailer won't get off that easy. Target has already suffered depleting consumer sentiment this holiday thanks to its wide-scale data theft, and this latest slip-up could represent strike No. 2 for the already hurting retailer. In addition, at a time when retail competition is more rigid than ever — special shout out to e-commerce giant Amazon.com (NASDAQ:AMZN) – brick-and-mortar companies have no room to make any mistakes, and Target just made two.
Nonetheless, the company will have to forge forward, and it will do so with a massive security investigation on its hands, along with an inquiry into what happened with its recently sold gift cards. Target has already added staffed to its call centers so as to ensure shoppers get all their questions answered and can access the store credit they were initially gifted, but it'll nonetheless be interesting to see what happens to the popular retailer in the new year. Not all shoppers are the forgiving type, and especially when they have Wal-Mart (NYSE:WMT) next door and Amazon.com just a click away, it's now especially easy to take their business elsewhere.
More From Wall. St Cheat Sheet: