Target's Earnings Forecasts Drop After Massive Data Theft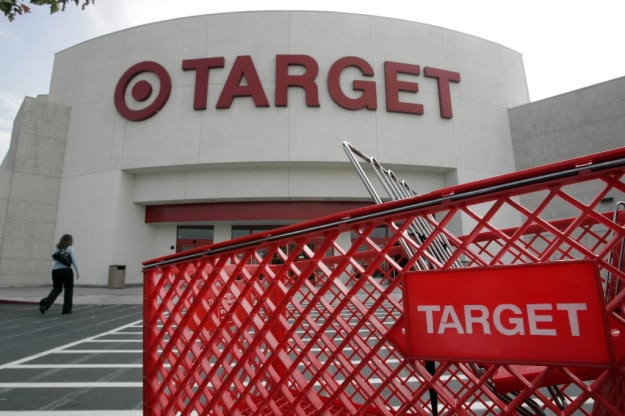 Investors have been quick to minimize the effects of Target's massive data-theft incidents, which was first revealed last week, and occurred over the course of the first three weeks of the holiday shopping season, beginning on November 27 and continuing through December 15, according to the Wall Street Journal. The incident saw the theft of data from as many as 40 million debit and credit cards belonging to Target shoppers by hackers.
Now, brokerage Cowen & Co. has decided to cut its earnings forecast for Target. According to Reuters, the brokerage believes that the incident is likely to scare away potential customers as well as impact the company's margins since the company has issued discounts in the wake of the news, including a 10 percent off storewide discount the weekend of the 21st and 22nd.
A retail consultancy firm that spoke to Reuters, Customer Growth Partners LLC, says Target saw a 5 percent reduction in customer traffic the final weekend before Christmas after the data breach. The number of transactions dropped 3-4 percent compared with the same weekend last year, according to the same firm, which was also consulted by the Wall Street Journal. Transactions at other, unaffected retailers were up for the weekend of December 21 and 22; Consumer Growth Partners estimates sales on Saturday rose to a total of $17 billion.
Cowen & Co. has cut it's profit forecast for the fourth quarter to $1.40 per share from $1.52 a share previously. That number is still higher than an average estimate of $1.25 per share, reports Reuters. Target has neglected to update their earnings forecast following the announcement of the breach, per Reuters.
Many Target customers began shopping with cash rather than avoiding the store after hearing of the breach, and analysts say the discounts Target implemented helped alleviate some of the dip in sales following the announcement of the data theft.
Consumer lawsuits against Target have already begun piling up, and two U.S. senators have even called for a federal probe, according to the Chicago Tribune, in an article published Tuesday morning. Further, the website that first revealed the breach, KrebsonSecurity.com, says card details from the theft has already flooded onto the online market. According to Reuters, Target's shares traded down 0.7 percent at $61.45 Tuesday morning on the New York Stock Exchange.
More From Wall Street Cheat Sheet: