Target's New Promotions, Kinross Gold's Big Quarter, and 3 More Hot Stocks
Target (NYSE:TGT): The retailer is flexing its social media muscles, and running a test of its new Facebook (NASDAQ:FB)-driven discount program, to find out if its social media marketing efforts will actually bring people into the stores. Dubbed Cartwheel, the program is aimed at luring customers into Target stores rather than ordering products through the websites of rival companies. Shoppers can see what offers their Facebook friends have chosen, and earn more offers by having their Facebook friends sign up.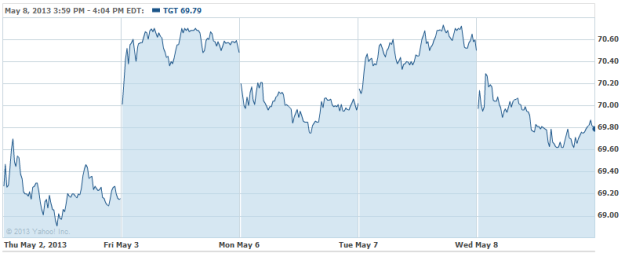 Kinross Gold Corp. (NYSE:KGC): Shares of Kinross are lighting up after the company reported a 50 percent year-over-year increase in profits, assisted by upped production and falling costs. Attributable gold equivalent ounces came in at 648,900, comfortably over the 588,300 same quarter a year ago. The company added that it is on target to meet its 2013 guidance for production and cost of sales, at each region as well as company-wide. Earnings of $0.15 beat by $0.01, while revenues of $1.06 billion beat by $0.03 billion.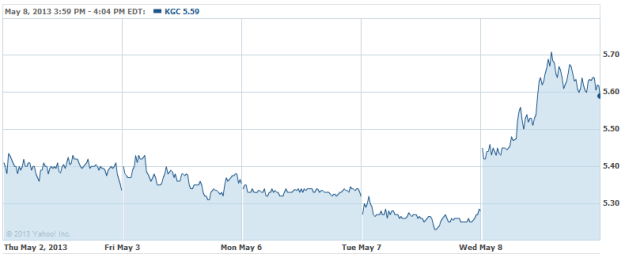 Trulia (NYSE:TRLA): The company is shelling out $355 million, or $11.33 per share, for Market Leader (NASDAQ:LEDR), in a deal which is expected to close in the third quarter. The buy price is about an 18 percent premium over Market Leader's current stock levels, though the acquisition will put the company in a strong position to take advantage of the improving housing market.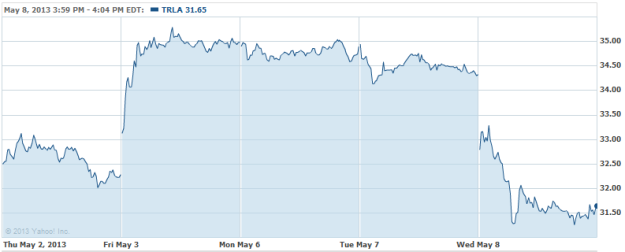 Spark Networks (AMEX:LOV): Whitney Tilson made some interesting remarks at the Value Investing Conference, when he advocated for the parent company of JDate and ChristianMingle as the next Netflix (NASDAQ:NFLX). Side by side, the two have many similar characteristics: each is subscription-based, low price with high perceived value by customers, an asset-light, scalable business model, among other things that Tilson finds attractive when shopping for stock.