Target's Weak Results: Blame It On the Weather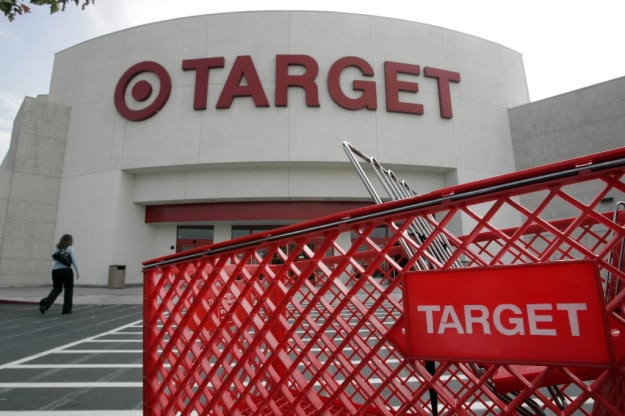 In the middle of April, Target (NYSE:TGT) lowered its first quarter adjusted earnings per share estimate due to "softer-than-expected sales trends," a move that reflected both a general concern that the U.S. economy was once again slowing down and a more specific concern that the payroll tax had caused lower-income earners to cut their discretionary spending. For Target, the second largest discount retailer in the United States after Wal-Mart (NYSE:WMT), that second fear proved to have a very huge impact on its quarterly results.
Target reported Wednesday that first-quarter earnings plummeted 29 percent, and the retailer also cut its forecast for profit for the full year because higher taxes and cooler temperatures have significantly hampered sales so far this year.
For the quarter ended May 4, net income fell to $498 million, or 77 cents per share, from $697 million, or $1.04, in the year-ago quarter. The figures Target released fell short of analysts' expectations, which stood at 84 cents per share, and below the retailer's own guidance of 87 cents per share. Excluding one-time items, per-share earnings fell from $1.11 to $1.05. In February, Target had estimated that adjusted earnings would come in between $1.10 and $1.20 per share, but last month the retailer warned that soft sales would push that figure even lower. Conditions were worse than expected and actual results even fell below the company's revised guidance.
Revenue increased 1 percent to $16.7 billion, below the $16.8 billion analysts had predicted, while same-store sales at Target locations open for at least a year dropped 0.6 percent in the three-month period.
Since Congress's fiscal cliff negotiations ended the payroll tax holiday, which pushed the tax that funds Social Security back up 2 percent, retailers have experienced weaker sales. Early in the year, the consumer spending growth thesis put forward by many analysts, pundits, and even several retailers themselves postulated that the end of the payroll tax holiday would cause the majority of Americans to tighten their financial belts and cut way back on discretionary spending. For lower wage earners this has proven to be true, especially judging from the less-than-stellar retail sales reports released by the Commerce Department in the past few months and the weak first quarter sales figures reported by Wal-Mart last week.
Colder-than-normal temperatures hurt sales of spring apparel as well. "Unfavorable weather and higher payroll tax rates weighed on spring spending across most of the retail landscape," Piper Jaffray analyst Sean Naughton wrote in a May 14 research note seen by Bloomberg. He rates the shares as Overweight, the equivalent of a Buy. Chief Executive Officer Gregg Steinhafel, who said the company was disappointed by the quarter's results, had a similar assessment. "Target's first quarter earnings were below expectations as a result of softer-than-expected sales, particularly in apparel and other seasonal and weather-sensitive categories," he said in the earnings press release.
Shares, which have gained 20 percent so far this year through Tuesday, dropped as much as 3.30 percent, to $68.91, just after the markets opened Wednesday morning.
Follow Meghan on Twitter @MFoley_WSCS
Investing Insights: Is Wal-Mart Still a Steady Winner?