Taste the Twinkie: Wal-Mart Offers Early Access to Hostess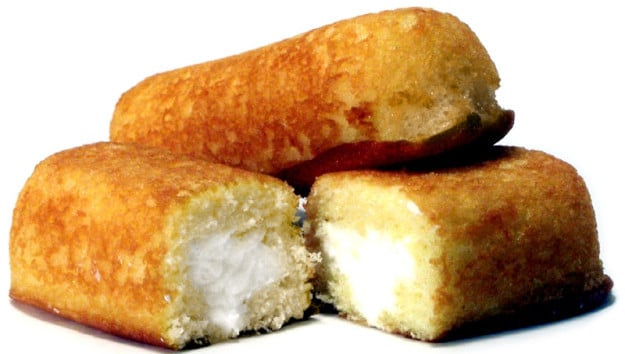 Twinkie fans everywhere are on the edge of their seats awaiting the revival of their favorite treats — but luckily for them, Wal-Mart Stores (NYSE:WMT) won't make them wait any longer.
The retail giant is now offering customers a sweet deal they won't be able to refuse. According to CNBC, at 3,000 stores nationwide, Wal-Mart customers wil be able to get their hands on Twinkies a full three days earlier than the national rollout. The retailer stocked its domestic stores' shelves Friday rather than Monday.
Because Wal-Mart is Hostess Brand LLC's largest customer, it is understandable why it chose the retail giant to reintroduce its products. While the pastry company plans to stock 160,000 stores with Twinkies by the year's end, 100,000 Wal-Mart stores are planning on carrying the product after the full release.
In what Hostess calls the "sweetest comeback in the history of ever," the pastry company announced in June that its famous cake line was slated to be back on shelves nationwide on Friday — a full seven months after it was pulled in November, combating a multiyear bankruptcy process.
But thanks to Apollo Global Management LLC (NASDAQ:APO) and C. Dean Metropoulos & Co., Hostess is now better equipped to offer its famous snack cake line once again — and it's going big. The baking company plans to put 50 million Twinkies back on shelves next week, expecting sales of up to $1 billion.
Though Hostess has been around the bankruptcy block more than once, its new CEO, C. Dean Metropoulus, is now commanding a company that is finally free from the $1.3-billion debt it was previously saddled with.
Metropoulus has a number of different business strategies that he wishes to implement, including a cut to Hostess worker numbers and wage as well the increased employment of third-party drivers. Hostess will also utilize a new multimillion dollar marketing campaign to help alert customers that they can step away from the eBay game and instead just visit their nearest grocery store, as their old favorites are now back on the shelves.
In order to make those products available before the start of the school year, the new executives at Hostess reopened bakeries in Columbus, Georgia; Emporia, Kansas; Indianapolis; and Schiller Park, Illinois. What's more, the snacks will also now be good for 45 days, rather than the previous 14.