Tech Giants Microsoft and Google Disappoint: Morning Buzzers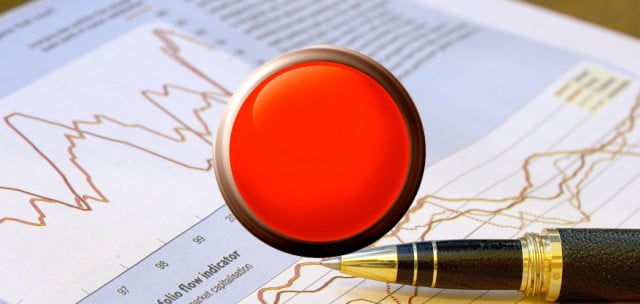 U.S. stock futures were down slightly this morning but have remained mostly steady in the face of disappointing earnings results from tech giants Microsoft (NASDAQ:MSFT) and Google (NASDAQ:GOOG). The market has mostly been able to hang on to gains made yesterday after positive earnings from Morgan Stanley (NYSE:MS) and reassurances from Federal Reserve Chairman Ben Bernanke that the Fed will not end stimulus until the economy has recovered.
Futures at 8:30 a.m.: DJIA: -0.16%,  S&P 500: -0.05%,  NASDAQ: -0.08%
Here's your cheat sheet to the stories buzzing this morning:
Microsoft (NASDAQ:MSFT) posted disappointing earnings yesterday, a sign that the slump in PC sales has caught up with the company. Microsoft suffered a $900 million charge for unsold Surface tablets, showing that the company has not been able to successfully transition to mobile computing as of yet. The company earned 59 cents per share, falling short of analyst estimates that expected earnings of 75 cents per share.
Google's (NASDAQ:GOOG) earnings fell short of analyst expectations. The company hasn't been able to capitalize on mobile ads, posting a 4 percent decline in ad rates for the second quarter. Google's Motorola Mobility also lost money, costing the company $342 million for the quarter. Google reported revenue of $14.11 billion, up 19 percent from second quarter of last year.
Vodafone (NASDAQ:VOD) reported its fiscal first-quarter earnings, and the company has been struggling in the face of increased regulation and the recession in Europe. Regulators in Europe have ordered wireless carriers to make price cuts, and Vodafone expects those rules will hurt the company's revenue next quarter as well. The performance was in line with analyst expectations.
Charter Communications (NASDAQ:CHTR) is teaming up with Goldman Sachs (NYSE:GS) to try and buy Time Warner Cable (NYSE:TWC). John Malone's Liberty Media (NASDAQ:LMCA) owns 27 percent of Charter, and it's been speculated that the move is an attempt on Malone's part to rebuild his former cable empire. Time Warner turned down a merger with Charter earlier this year.
Follow Jacqueline on Twitter @Jacqui_WSCS
Don't Miss: 6 Changes From Marissa Mayer That Yahoo Is Celebrating.