Ted Cruz: Watch Out America, Obamacare Could Be Addicting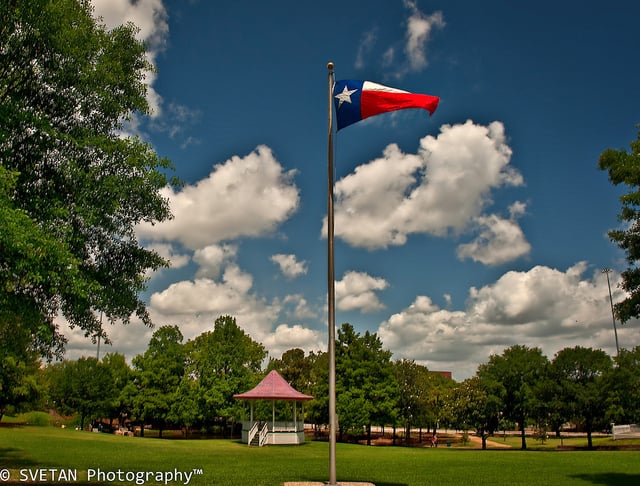 Just a brief perusal of Texas Senator Ted Cruz's website will tell any curious individual his stance on the Affordable Care Act; a whole page is dedicated to a growing list of facts about Obamacare, each accompanied by the hashtag "DONTFUNDIT." While it may be a long-shot bid, his goal is to defund the health care reform, a point he made clear when speaking before an audience of Tea Party activists in Texas on Monday.
His words contained a warning for those who do not want Obamacare to be implemented. In his estimation, there are only a few more months in which any defunding of the reform can be orchestrated; once eligible individuals receive the federal subsidies to purchase insurance via the Obamacare-mandated exchanges, it will be too late to undo the Affordable Care Act, which, he said, is President Barack Obama's goal. "His strategy is to get as many Americans as possible hooked on the subsidies, addicted to the sugar," Cruz told a Kingwood Tea Party gathering, according to The Texas Tribune. "If we get to Jan. 1, this thing is here forever."
Along with several other Tea Party-backed conservatives in Congress, including Senators Marco Rubio and Mike Lee, Cruz has been working to convince other Republicans to join them in a high-stakes gamble that would threaten a government shutdown beginning on October 1 — the first day of the new fiscal year — to prevent the Affordable Care Act from being funded and therefore implemented. Cruz and his colleagues want Republican Senators to vote against continued funding for most government programs, even if a partial shutdown of the government results, unless funding for the health care reform is removed from the federal budget.
Their plan has not gained much traction. Not only are Democrats opposed to this idea, but many Republicans, even some fellow Tea Party-backed lawmakers, do not think defunding is the right strategy. Cruz himself has even admitted there will likely not be enough votes to force a government shutdown, but that has not stopped him from reminding activists that they have the power to prevent Obamacare from being implemented by demanding that their elected officials oppose any budget that funds the reform. "No elected officials in Washington can do this. Only you can do this," Cruz said during his speech, according to the Tribune. "The only way this happens is if we see an army, a grassroots army of Americans, demanding that their elected officials do the right thing."
The Texas senator's opinion of the Affordable Care is that "if Obamacare is bad enough to delay the pain for big corporations and give a break to members of Congress and their staffs, and too complicated to ensure that people seeking taxpayer-funded [subsidies] are actually eligible for them, then we need to simply do away with it." Senator Lee has expressed a similar sentiment. "Delaying the employer mandate and exchange verification rules is the latest and most damning admission by the administration that ObamaCare was poorly crafted, remains unworkable, and, if implemented, will hurt American families, businesses, and our economy," he said in a press release issued early in July. "The only solution is to fully repeal ObamaCare and start over with a more sensible, practical approach to fix our health care system."
However, Texas Democrat Party spokeswoman Tanene Allison has a different explanation for why Cruz opposes the legislation. She told the Tribune that he would like to force a government shutdown because it would help him in any eventual run for president, adding that it was a "pathetic act of partisan pandering."
"For Ted Cruz to say that Texans will become addicted to health care is ridiculous," Allison told the publication. "Is your child addicted to their ability to see a doctor? Is your grandmother addicted to her ability to take life saving heart medication? Taking care of the health of our families isn't a political game or a sugar addiction, it's a Texan value."
During the August congressional recess, Cruz has planned to meet with supporters and set up town hall meetings to express his thoughts about Obamacare.
Follow Meghan on Twitter @MFoley_WSCS