Tenet Healthcare Acquires Vanguard in Preparation for Obamacare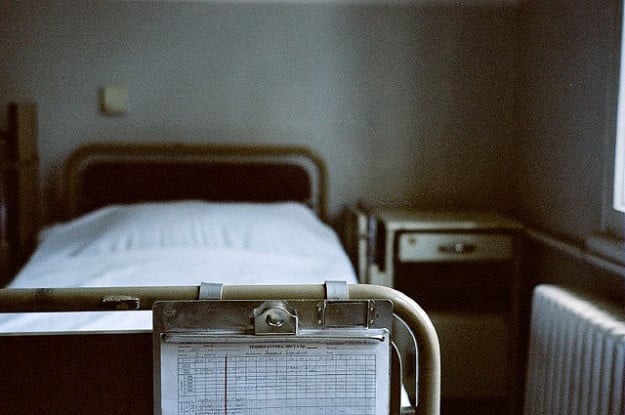 Tenet Healthcare Corp. (NYSE:THC) is buying hospital operator Vanguard Health Systems Inc. (NYSE:VHS) in a move it believes will create valuable synergies in the changing healthcare market, as Obamacare pushes to extend health insurance to 27 million uninsured Americans.
Tenet has purchased Vanguard for $1.8 billion in cash and assumed Vanguard's $2.5 billion in debt. The third largest publicly traded U.S. hospital chain is looking to expand as it prepares for healthcare overhaul in the U.S. under President Obama's Affordable Care Act. It's estimated that 8 million more people will enroll in Medicaid programs in the next year due to the act, which will raise income eligibility limits for Medicare.
The purchase will give Tenet a total of 79 hospitals and 157 outpatient treatment centers across the country. Tenet has forecast that the synergies created by the acquisition would save the combined companies between $100 and $200 million a year.
Tenet's Chief Executive Officer Trevor Fetter cited increased pressure for hospital consolidation and cost control in the face of healthcare reform as motivation for the purchase.  Government policies are working to lower healthcare costs, which fell in May for the first time in almost four decades. The Affordable Care Act has been implemented, and consumers are already starting to see savings in the form of less expensive insurance plans, treatments, and generic drugs.
"This acquisition will take Tenet into new geographic markets, expand the breadth of our service offerings, diversify our earnings sources and increase the benefits we expect to realize under healthcare reform," Fetter said in a statement.
While some believe that Obamacare won't be able to keep healthcare costs down for long, hospitals are attempting to adopt to the President's policy changes. U.S. hospital stocks are doing well as healthcare reform continues. Investors are confident in the stocks, as the more people that have health insurance, the less money hospitals will lose treating uninsured patients.
Follow Jacqueline on Twitter @Jacqui_WSCS
Don't Miss: You've Heard the Politicians, Here's What Americans Think About Obamacare.