Tesla Breaks Triple Digits, Exelon Tanks On Downgrade, and 3 More Hot Stocks
Tesla Motors (NASDAQ:TSLA): Bullish sentiment from Goldman Sachs has helped push Tesla shares over the $100 mark, after a smooth field visit by the bank which noted that the company's production goals seem plausible, and that Tesla management thinks the automaker can sell 500,000 units per year when next generation models hit the market over the next few years.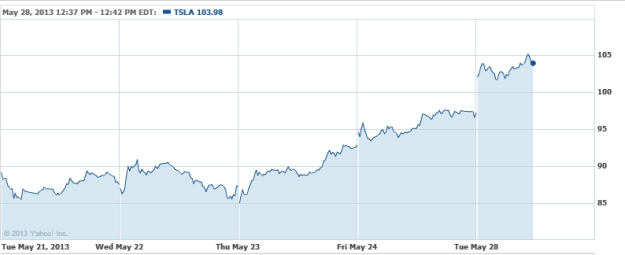 Exelon Corporation (NYSE:EXC): A downgrade from Deutsche Bank has sent shares of Exelon nosediving over 7 percent, due to negative implications for its financial outlook and upside potential. "While we still view the simplicity of EXC's power story and commodity leverage as appealing, we are stepping to the sidelines as we cannot ignore the thesis-altering implications of Friday's PJM capacity auction results," the note reads. Shares are now rated at Hold, down from Buy.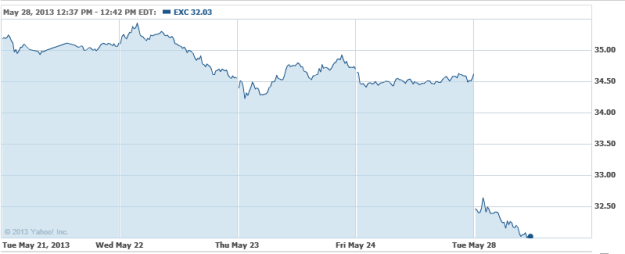 Michael Kors (NYSE:KORS): A favorable quarterly report from Tiffany's (NYSE:TIF) have lent optimism for the luxury goods segment, and Michael Kors has not been left out with shares up over three percent. Earnings for the brand are due to be released later this week.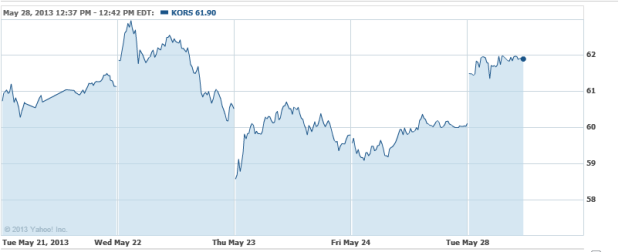 Las Vegas Sands (NYSE:LVS): Deutsche Bank has lifted its price target to $65, and stands behind its Buy rating of the shares as the bank sees the stock as being undervalued. Investors seem to agree, and have pushed shares up over 2.5 percent.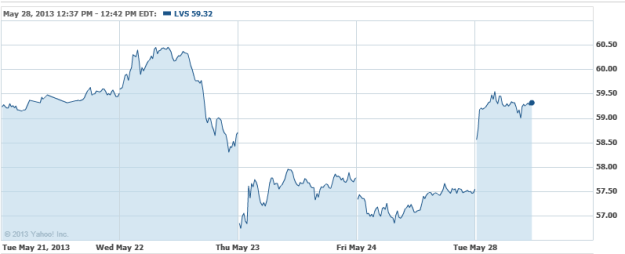 Freeport-McMoRan Copper & Gold Inc. (NYSE:FCX): The Indonesian government has allowed the mining company to resume some of its operations at its Papua copper mine in the Grasberg complex, after a tunnel collapse killed 28 people. Underground production is still off-limits, but Freeport can resume its open-pit production ops.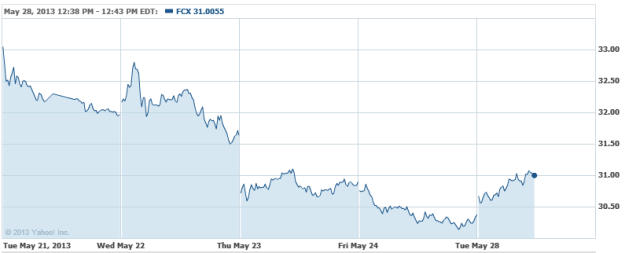 Don't Miss: Tesla Motors: World Needs an Affordable Electric Car.