Tesla Continues Drop, IBM's CFO to Retire, and 3 More Hot Stocks
Tesla Motors (NASDAQ:TSLA): Tesla shares are continuing their precipitous fall on Friday trading, as they missed expectations (albeit lofty ones) from the third quarter. That coupled with another fire incident  made for the steepest share price drop in the company's trading history to date. Seeking Alpha points out that most auto analysts believe Tesla will remain above scrutiny over safety concerns with the sedan, although Kelley Blue Book analyst Karl Brauer notes that multiple headlines with the words "Tesla" and "fire" could have a short-term impact on the brand.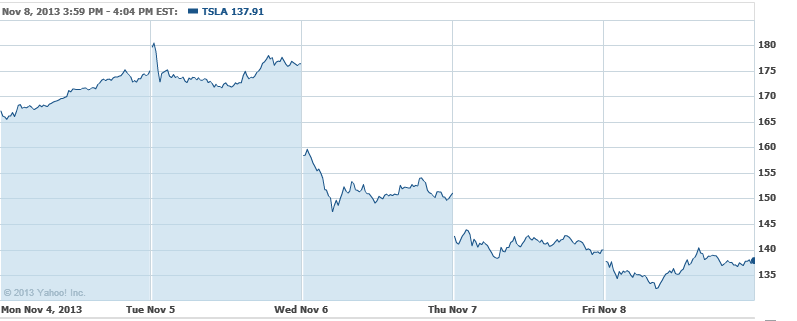 International Business Machines Corp. (NYSE:IBM): Via its 8-K Securities and Exchange Commission filing, IBM has revealed that CFO Mark Loughridge will "retire from the company" at year's end, with Martin Schroeter, currently the head of IBM's Global Financing unit and at one point the company's treasurer, to replace him. The almost 60-year-old Loughridge has been in IBM's CFO seat for nine years.

Groupon Inc. (NASDAQ:GRPN): Shares of Groupon rallied in after-hours trading even after a 12 percent-plus dip, as the company released its quarterly report. The shares are now reaching 8 percent gains in early trading on Friday; North American sales (61 percent of the total) saw growth of 24 percent, and declines in the rest of the world slowed greatly over the quarter prior. Gross billings of $1.34 billion grew 10 percent over the same period last year.

Alcoa (NYSE:AA): At its annual analyst day, Alcoa CEO Klaus Kleinfeld said that the company has made "significant strides" in repositioning its business and unveiled some new three-year business targets through 2016. For the engineered products and solutions business, Alcoa hopes to have $1.2 billion in incremental revenue growth, while in global rolled products, it expects to put on $1 billion in incremental revenue growth. For global primary products, the company is aiming to improve its position on the global alumina and aluminum cost curves by 6 percent and 5 percent, respectively.

Nvidia Corp. (NASDAQ:NVDA): Nvidia shares are up as the chipmaker reports earnings per share of 20 cents, in-line with expectations, and revenue of $1.05 billion, missing the $1.08 billion consensus. However, Nvidia will be adding another $1 billion to its buyback plan for a total of $1.286 billion available for buybacks. The GPU division saw sales fall 2 percent in the third quarter to $876.8 million, as Tegra division sales racked up $111.2 million — up 111 percent over the quarter prior, due to the Tegra 4 ramp up and the Shield console sales, but down 54 percent year-over-year, as tough direct competition from Qualcomm and tough indirect competition from Apple and Samsung's in-house app processors took an effect.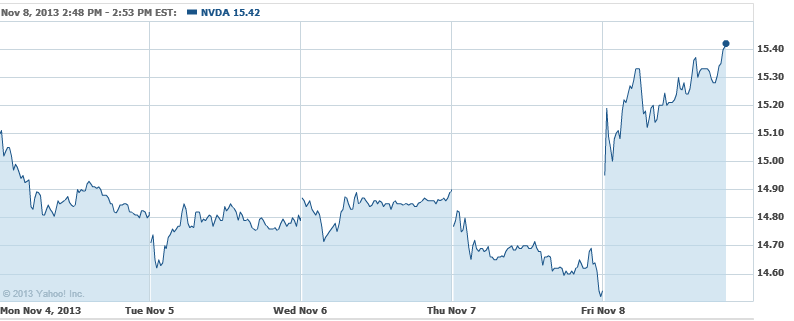 Don't Miss: Lions Gate Banks on Blockbusters to Attract Investors.