Tesla Explores Battery Options, Barclays' Rights Issue, and 3 More Hot Stocks
Tesla Motors (NASDAQ:TSLA): While shares are making a modest recovery from the recent sell-offs, Tesla is reportedly in discussions with Samsung (SSNLF.PK) about potentially using battery technology courtesy of the Korean electronics giant. Samsung could play an instrumental role in Tesla's expansion plans as it scales up its production and the introduction of new models. Spokeswoman Liz Jarvis-Shean confirmed that the two firms were in discussions, but noted that Tesla was in talks with other battery suppliers as well.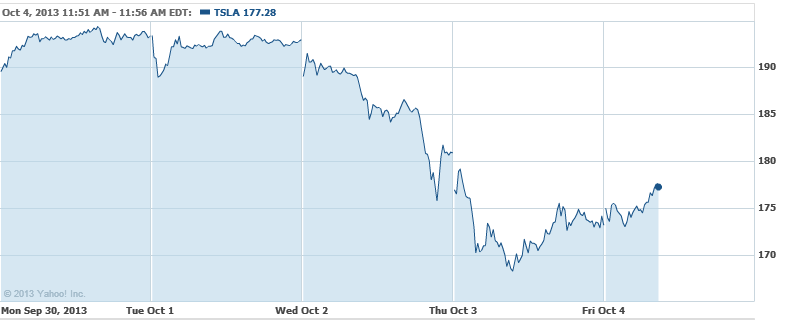 Barclays PLC (NYSE:BCS): Barclays' 5.8 billion pound rights issue has been 95 percent subscribed, as the bank is now set to dispose of the unsold shares, worth an estimated 300 million pounds, in the market. The bank priced the shares in late July at 185 pence each, well below yesterday's close of 270.55 pence, Seeking Alpha reports.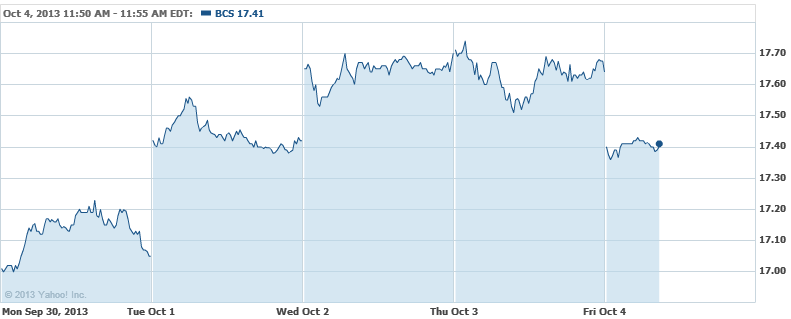 Adobe Systems Inc. (NASDAQ:ADBE): Hackers hit Adobe and made off with passwords and other data, and although there's no signal that the attackers took unencrypted credit card numbers, Adobe stated that the hackers accessed nearly three million customer credit card records, and stole login data for an undetermined number of Adobe user accounts. Adobe is expected to notify those affected later on Friday.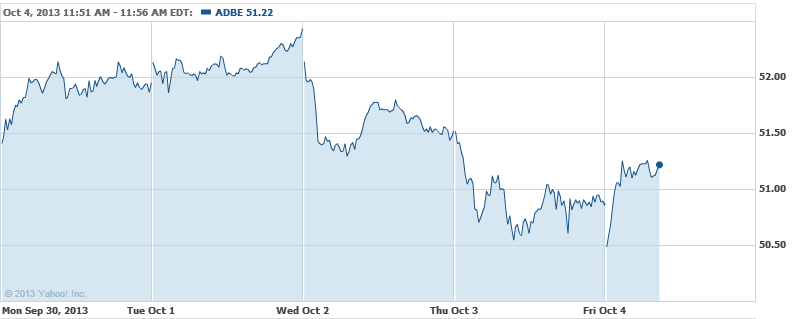 Oracle Corp. (NYSE:ORCL): CEO Larry Ellison will be giving up a potential payout of $500 million to settle accusations of conflicts of interest that arose from the company's 2011 purchase of Pillar Data Systems, a data-storage firm that Ellison controlled. Oracle didn't pay any cash up front for Pillar, but instead agreed to make future payments that would depend on the company's performance through 2014.

RadioShack Corp. (NYSE:RSH): RadioShack is intending to seek a new round of debt financing by the end of the year, Seeking Alpha says, citing reports and adding that RadioShack's stock was very volatile on Thursday on heavy volume, and could see extra volatility today.

Investing Insights: Will Recent News Hold Tesla Motors Back?