Tesla Faces Special Legislation in NC and 2 More Heavily Traded Stocks to Follow
Tesla Motors (NASDAQ:TSLA): Current price $83.24
The booming momentum of Tesla is sufficient reason for auto dealers in North Carolina who are attempting to disallow the sales of Tesla in that state. The North Carolina Automobile Dealers Association is supporting a bill that has been unanimously okayed by the state Senate's Commerce Committee that would render it illegal for carmakers to bypass dealerships and sell vehicles directly to customers, which is a part of Tesla's business model. Tesla's Vice President for corporate and business development Diarmuid O'Connell remarked, "They're trying to insulate the dealer franchise model from any competition. It's a protectionist move to lock  down the market so we have to go through the middleman – the dealer – to sell our cars."

Groupon (NASDAQ:GRPN): Current price $6.89
On Tuesday Groupon added to the cloud-based iPad and smartphone tools that it offers firms by introducing free Apple iPad point-of-sale appplication Breadcrumb POS. The app enables iPad-equipped quick-service cafes, salons, spas, and retail merchants to accept MasterCard (NYSE:MA), Visa (NYSE:V), and Discover (NYSE:DFS) credit cards at low rates of 1.8 percent, along with 15 cents per swipe. Further, Groupon is offering free processing to participating merchants on the initial $5,000 in credit card transactions as a promotion. Customers will receive their deposits in 24 hours, along with 24/7 support services from its technical staff.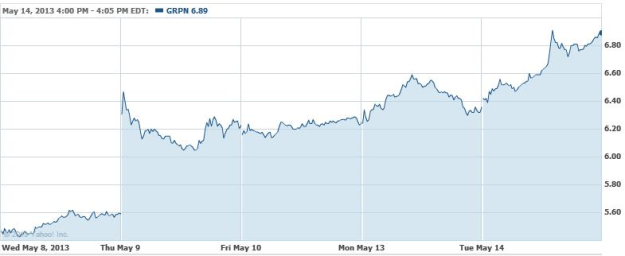 Clearwire Corporation (NASDAQ:CLWR): Current price $3.14
Clearwire said on Monday that a second shareholder advisory firm, Egan-Jones, now backs the buyout of minority shareholders by Sprint Nextel Corporation (NYSE:S). Egan-Jones now is with SS in supporting the $2.2 billion transaction, but it faces headwinds from shareholders and a third shareholder advisory firm, Glass Lewis. Analyst Kevin Smithen at Macquarie Securities wrote in a research note on Monday that the scheduled shareholder vote on the deal might fail unless Sprint sweetens the bid.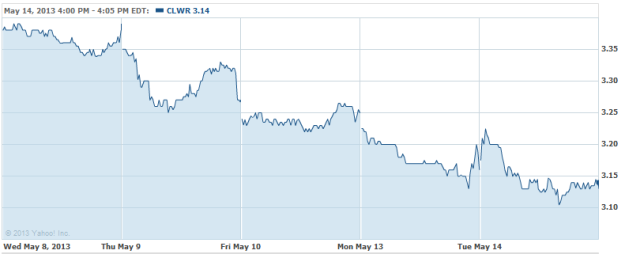 Don't Miss: Tesla's Model S Is Shaming BMW and Mercedes.