Tesla Motor's 'Generation 3′ Sedan Will Go For About $30k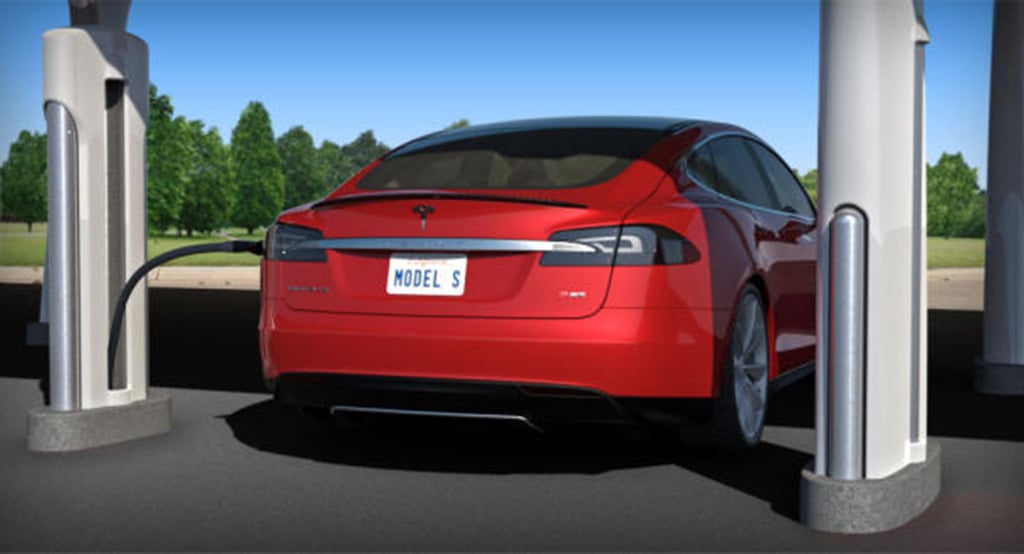 Tesla Motors (NASDAQ:TSLA) has some big plans in the works. With the recent surge in its stock price, the company better have something up its sleeve if it hopes to stay in the spotlight. Tesla is expanding its "supercharger" station network but more important, will be producing a car a lot more people can afford. The "Generation 3″ sedan — so called because it will share the same third generation platform as the coming model X SUV crossover is that car. The price is expected to be around $30,000, which is still expensive but a far cry from the price of Tesla's earlier models.
The target competition for the Tesla Generation 3 sedan is Audi's (FWB: NSU) A4 and the BMW (FWB: BMW) 3 series. The crossover that is expected to debut in 2014 — the Tesla Model X — and shares the same underlying platform will be targeting the Audi Q3 and the BMW X1, reports Digital Trends. The big question remains: are Tesla's automobiles attractive to buyers in the $30,000 price range? At that price point, Tesla is going to be attracting buyers that will be using their Tesla as their primary mode of transportation. Thus, the supercharging network.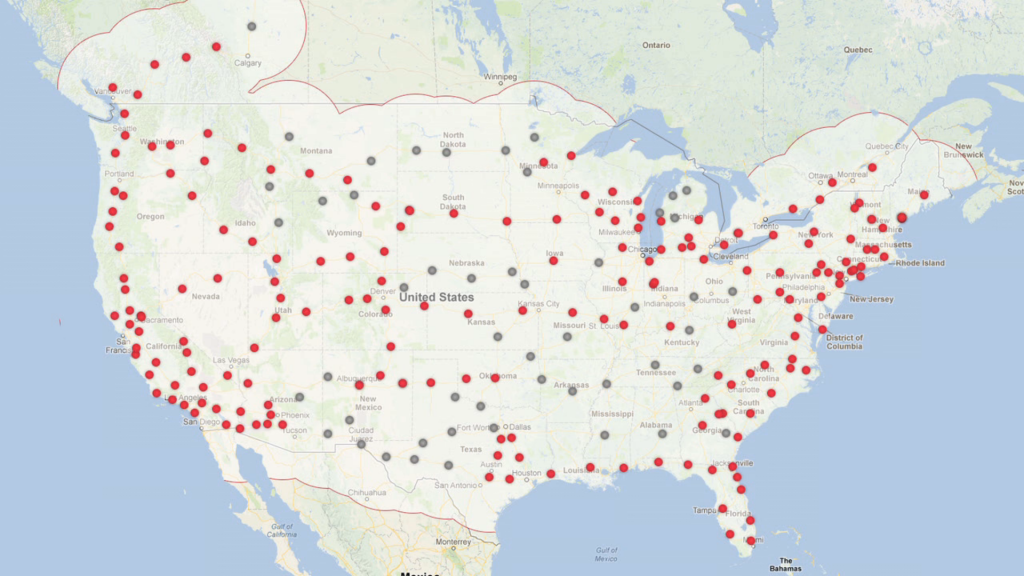 (Map: Tesla's planned "supercharger" network in two years, courtesy of Tesla)
As you can see on the map of Tesla's planned expansion of its supercharger network, the company has high hopes that the technology will become as ubiquitous as gas stations are for traditional automobiles. After all, without gas stations, none of us would be driving cars now would we? Much lower prices for its vehicles, its supercharger network, and the fact that the company recently paid off its debt to U.S. taxpayers all point to one thing — Tesla CEO Elon Musk thinks his company can become THE electric car company of the future.
Tesla has said that it plans to eventually have 200 superchargers in operation around the U.S. You'll know Tesla has a winner when it starts franchising its supercharger network out. As you can see on the chart below of the company's stock price over the past month, the markets already think Tesla has a winner.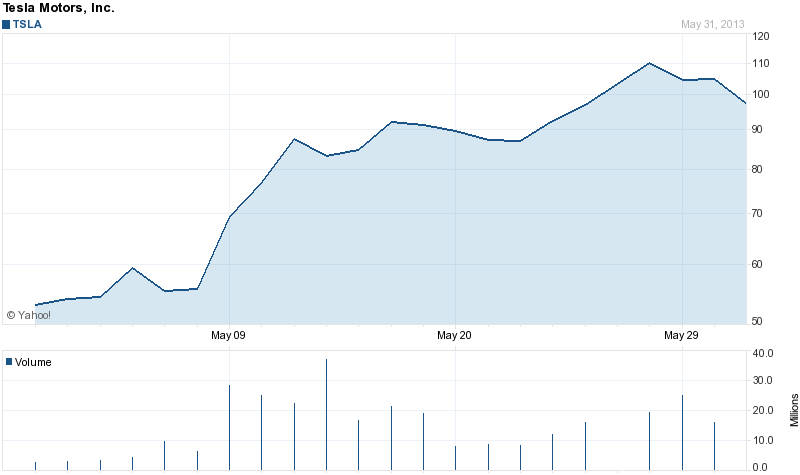 (Chart: Yahoo! Finance)
Follow Mont on Twitter @mfcessna
Don't Miss: Why Is Toyota So Optimistic About the Lexus?