Tesla Must Live Up to New Valuation, Google's New Unified Storage, and 3 More Hot Stocks
Tesla Motors (NASDAQ:TSLA): At 177 percent up since the beginning of the year, Tesla's meteoric stock rise has caused short interests to panic, investors to celebrate, and analysts to be cautiously optimistic, if not a little concerned. With its newfound valuation, Tesla must justify its market worth, something that it won't be able to do unless it can widen its margins dramatically. "The Tesla debate has moved on from questions of viability to measuring the success and sustainable competitive advantage of the business, triggering a dramatic compression of the stock's implied risk premium. To thoughtfully weigh the variables, we put our OW rating and target under review," said Morgan Stanley, which believes if the margins can improve to 20 percent, a stock price of $300 or more could be possible.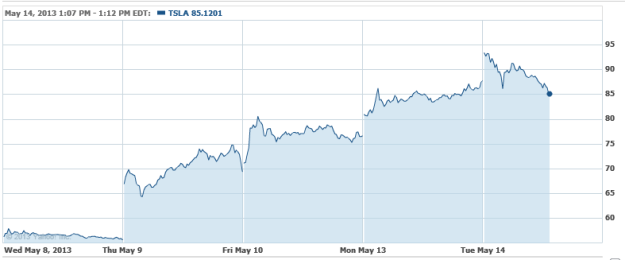 Google (NASDAQ:GOOG): Google has made the move to a unified free and paid storage model, which now allows users to consolidate everything under one number, rather than tracking each storage unit separately. Gmail, Google Docs, and Photos will now have 15 GB of space to share among them, while app users have access to 30.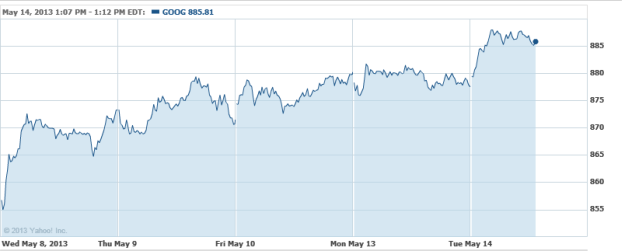 Noah Holdings (NYSE:NOAH): After a 20 percent or so surge in shares on Monday, the company's stocks are pulling back slightly. Interestingly, no catalyst was given by the company to explain the sudden movement. A typical NYSE inquiry got an "it is not our policy to comment on unusual market activity or rumors" response from the company.

Clorox Company (NYSE:CLX): Clorox has raised its annual dividend nearly 11 percent, to $0.71 per share. The move is hardly surprising — it's the 36th consecutive year that the company has raised its payout.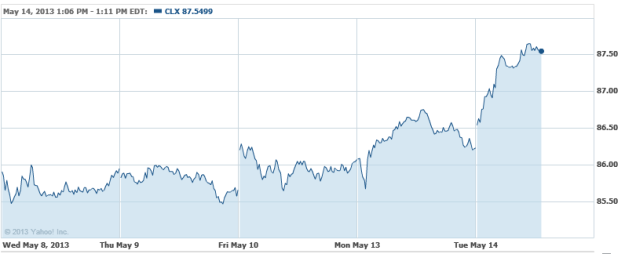 BlackBerry (NASDAQ:BBRY): BlackBerry has announced that it is bringing its BlackBerry Messenger to Android and iOS, in a move that might suggest "better late than never." BBM will now be contending with WhatsApp, Kik, Viber, and Facebook Messenger, among other instant message services that have filled the gaps in BlackBerry's absence — but with 60 million registered users, the company already has a foundation to build on.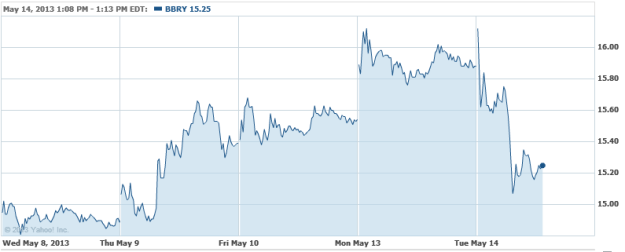 Don't Miss: Why Can't GM and Ford Compete in India?