Tesla Picks Up Fans, Diageo Bids CEO Farewell, and 3 More Hot Stocks
Tesla Motors (NASDAQ:TSLA): As Tesla's shares continue to drive up (the stock as returned 76 percent year to date), Jefferies has accordingly raised its price target on the automaker, from $45 to $68 with the quarterly results looming on Wednesday. Jefferies believes that the company will make earnings of $0.01, up from its previous estimate of -$0.01. However, full-year EPS for 2013 from $0.23 to $0.31, and full year for 2014 from $1.54 to $1.64.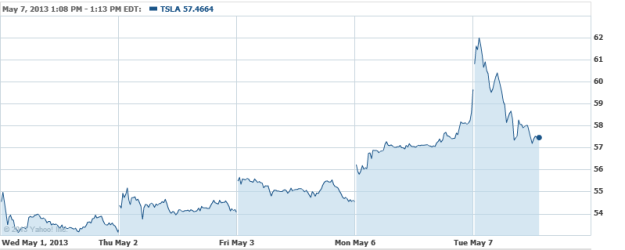 Diageo (NYSE:DEO): After 13 years as chief executive, Paul Walsh will be stepping down from his post, effective July 1, when the current operating officer Ivan Menezes moves into his position. Walsh, who will be departing the board in September, is credited with building the company into the world's largest distiller, with a portfolio of brands that includes Jose Cuervo, Johnnie Walker, Smirnoff, Bailey's, and numerous others.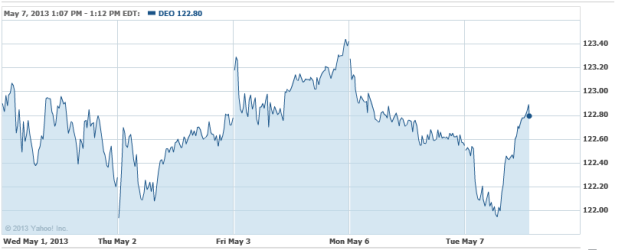 eBay (NASDAQ:EBAY): Same store sales growth of 20.5 percent for the month of April beat out growth of 19.2 in March, according to ChannelAdvisor. Fixed-price sales increased nearly 19 percent, while auctions declined 7.2 percent year-over-year. Favorable weather helped kick eBay Motors sales up 34 percent, as people flocked to the site for parts and vehicles. Separately, eBay has also been in on the Bitcoin discussion.

Adobe Systems (NASDAQ:ADBE): Following the death of Abode's Creative Suite, the company has announced that it is also taking the axe to its Fireworks prototyping and design tool. Instead, the company "will focus on developing new tools to meet our customers needs," including a pressure-sensitive stylus for tablets, dubbed Project Mighty, and Napoleon, a digital ruler and guide.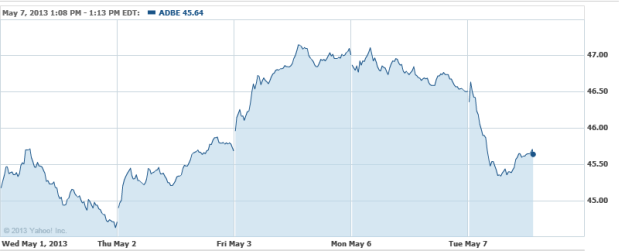 Baidu (NASDAQ:BIDU): Baidu is opening its wallet and shelling out $370 million for the online video business PPStream, which the company will merge into iQiyi, Baidu's existing video platform. The resulting company will form China's largest online video platform by the number of mobile users and video viewing time. The sale will likely finalize during the second half of 2013.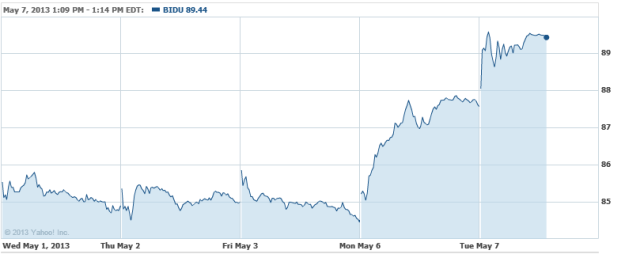 Don't Miss: Will Ford Change Everything After These Bumbled Launches?