Tesla Plans Support For EV Travel, Gap and American Eagle Eye Mexico, and 2 More Hot Stocks
Tesla Motors (NASDAQ:TSLA): Chairman Elon Musk dropped hints at the AllThingsD digital conference yesterday that the company was going to triple the footprint of its supercharger network, allowing Tesla and other EV drivers to ultimately make the commute from New York to Los Angeles. Superchargers offer the fastest EV charging technology available, able to give 150 miles of range after just 30 minutes of charge.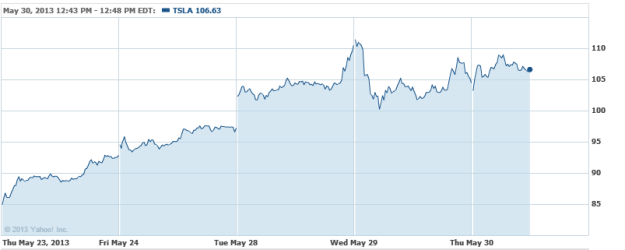 The Gap, Inc. (NYSE:GPS): Relaxed tariffs on clothing have led youth-oriented outfitters to construct stand-alone stores in Mexico, as a litmus test for market feasibility. The Gap and American Eagle (NYSE:AEO) could certainly benefit greatly from a new presence in a region that is so densely populated. The retailers' presence has apparently been well received, and has even stolen some thunder from the regional Wal-Mart (NYSE:WMT).

Mondelez International (NASDAQ:MDLZ): The company has signed a contract with search giant Google (NASDAQ:GOOG), which bets big on mobile search and mobile platforms. With engagement rates that were four times higher than traditional ad displays in some cases, Mondelez is investing more money into its mobile strategy.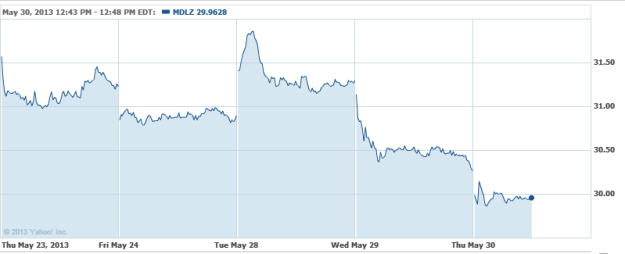 Morgan Stanley (NYSE:MS): The bank has rolled back its ambitions in favor of a more conservative approach for its fixed income business, telling investors that its aim is to pull in just $1.5 billion-$2.5 billion in quarterly revenue, a significantly smaller amount than the pre-crisis peak of $3.4 billion.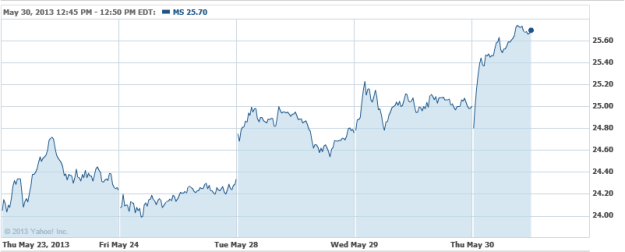 Don't Miss: Unveiled: Tesla's Plans to Supercharge America.