Tesla Reaches Production Goal and 4 Auto Stocks Making Headlines Now
Ford Motor Co. (NYSE:F): Current Price: $13.01
Electric and hybrid vehicles are expected to help boost Ford's January auto sales, according to the Detroit News. Ford predicts that it will report sales of at least 5,500 hybrids for January, with the new Fusion Hyrbid midsize sedan leading.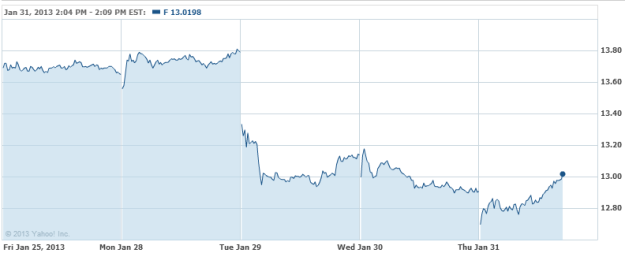 General Motors Company (NYSE:GM): Current Price: $28.09
The company will recall 13,680 cars globally in order to deal with possible problems concerning improperly tightened suspension bolts and faulty airbags, according to the company and documents filed with U.S. safety regulators.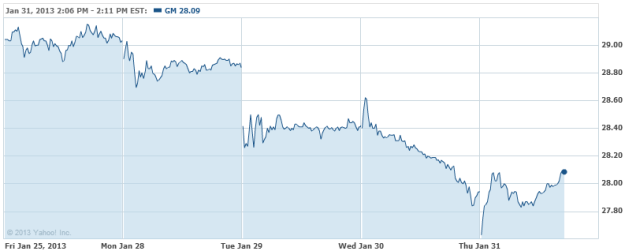 Are these stocks a buy or sell? Let us help you decide. Check out our Stock Picker Newsletter now.
Toyota Motor Corporation (NYSE:TM): Current Price: $95.53
For its mapping and location brand, Here, Nokia has replaced Google as the local search supplier for Toyota Europe's Touch & Go navigation system.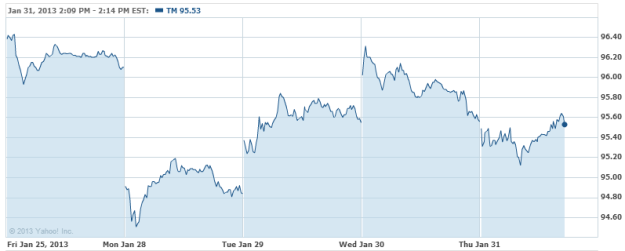 Honda Motor Co., Ltd. (NYSE:HMC): Current Price: $37.72
The company sees its FY net sales and other operating revenue total 9.8 trillion yen, which is a 23.3 percent rise year over year. Furthermore, the company has seen its operating income rise 124.8 percent to 520 billion yen and it sees basic net income per common share 205.29 yen.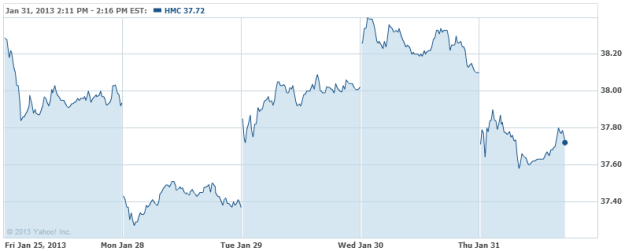 Tesla Motors, Inc. (NASDAQ:TSLA): Current Price: $37.58
The company's factory has been able to reach its goal of producing Model S electric sedans at about 20,000 a year, or 400 a week.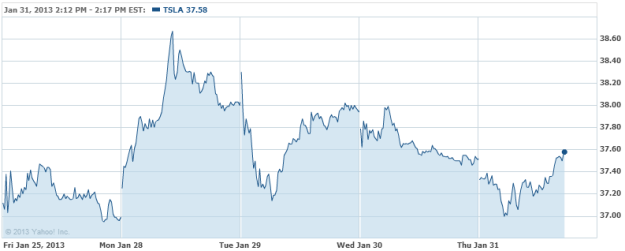 Don't Miss: Which Railroad Stocks Have the Strongest Earnings Trends?