Tesla Rides on Positive Outlook and 3 Stocks At 52-Week Highs
Tesla Motors (NASDAQ:TSLA): Closing price $43.93
Shares are traded notably higher Monday after the electric car maker said that it expects to report a profit on both a GAAP and non-GAAP basis for its first quarter, following better-than-anticipated sales of its Model S vehicle. Tesla said that Model S sales surpassed 4,750 units in the three months ended March, which beat its prior division outlook of 4,500. Also, the firm amended its first quarter guidance to "full profitability," while the consensus forecast is for a loss per share of 7 cents. In a note to investors, the analyst firm Pacific Crest said that much of Tesla's earnings upside originated in a one-time reversal of warrant liability renegotiated from the Department of Energy loan, which was not mentioned in the press release. The firm added that it thinks that Monday's strength in Tesla's shares is overdone. Shares closed up 15.94 percent on Monday at $43.93, and have been traded in a 52-week range of $25.52 to $40.00.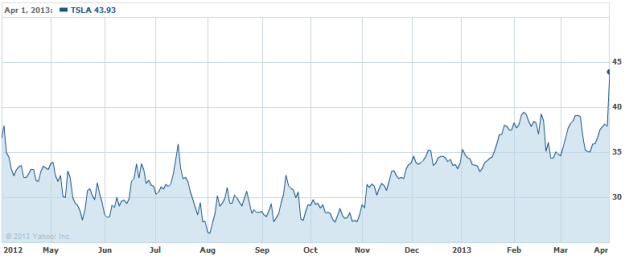 Martin Midstream Partners (NASDAQ:MMLP): Closing price $38.80
Martin Midstream has entered into a new secured revolving credit facility with lender commitments of $600 million. The newly amended accord upsizes the facility from $400 million and extends the tenor of the facility by more than two years with a new maturity date of March 28, 2018. In modifying the facility, six new banks were added to the syndicate resulting in a group of twenty lenders participating in it. Shares closed up 0.73 percent on the day at $38.80, having been traded in a 52-week range of $29.46 to $39.13.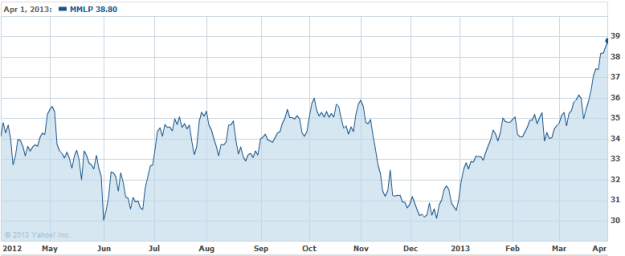 Tessera Technologies (NASDAQ:TSRA): Closing price $
The firm said that "the announced restructuring actions and pending departures of Mr. Boehlke and Dr. Young are positive events, but do not constitute a holistic solution to Tessera's overarching problems. Our objectives in this election contest have not changed and are very simple. We want to set Tessera on a new path towards long-term shareholder value creation. In order to do this, we want to compose a new board made up of the absolute best director candidates with appropriate and relevant skill sets who all have a mutual objective of creating tremendous value for the benefit of all Tessera shareholders. During this contest, the Company is going to try to tell you that we are seeking to take control of Tessera. We do not believe this contest is about "majority" or "control," it is about which group of director nominees is more qualified to oversee and govern Tessera. Shareholders require real and sweeping change on the Board, not just the appearance of change." Shares closed down 1.92 percent on Monday at $18.39, and have been traded in a 52-week range of $12.77 to $18.91.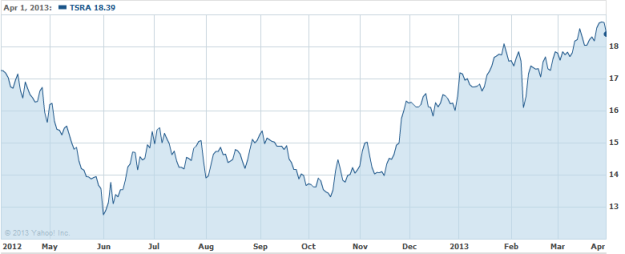 United Parcel Service (NYSE:UPS): Closing price $84.47
United Parcel Service will forfeit $40 million to resolve an inquiry into its shipments on behalf of illicit online pharmacies, said federal prosecutors, according to The Wall Street Journal. Shares closed down 1.66 percent on the day at $84.47, having been traded in a 52-week range of $69.56 to $85.93.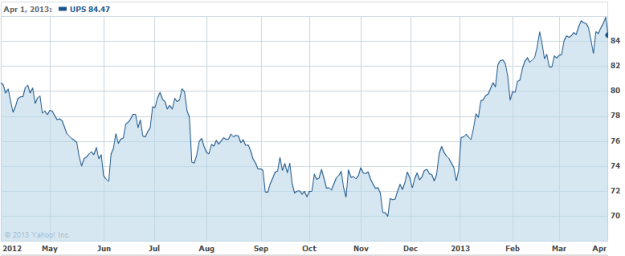 Don't Miss: Is The Ford Fusion America's Best Shot At Unseating The Camry?