Tesla Shares Slide on Model S Fire, Constellation Raises Guidance, and 3 More Hot Stocks
Tesla Motors (NASDAQ:TSLA): Tesla has continued to trade down in the wake of a report that a Model S caught fire outside of Seattle on Wednesday, though analysts such as Deutsche Bank do not think that a single car fire wrecks the bull thesis on Tesla, even if the story creates some "negative pressure" in the short-term. Deutsche further notes that the accident (caused by a piece of metal laying in the road) comes after 83 million miles of safe Model S driving, and didn't occur spontaneously like the incidents with Chevrolet Volts.

Constellation Brands (NYSE:STZ): Constellation shares are up as the company reports EPS of $0.96, beating by $0.08, while revenues fell $0.07 billion shy or projections at $1.46 billion. Constellation also raised its guidance as the quarter saw consolidation of new acquisitions into the business. The company is also betting that wine and spirits volume will pick up in the back half of the year.

Eli Lilly and Company (NYSE:LLY): Eli Lilly intends to "return the company to revenue growth and expanding margins after 2014," according to Eli's top executives. The company also reiterated its near-term revenue, net income, and operating cash flow goals, saying it expects $20 billion in sales, $3 billion in net income, and $4 billion in cash flow through the end of next year.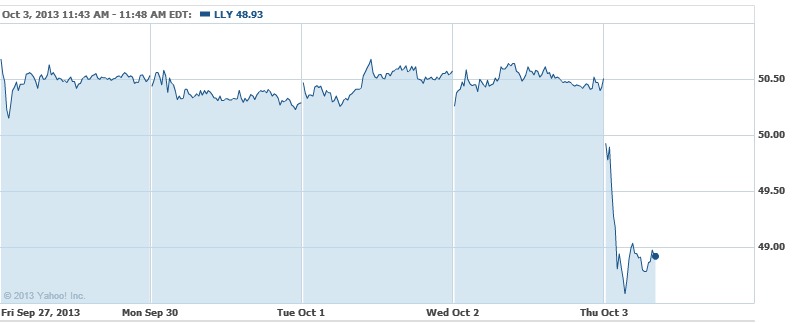 Rio Tinto plc (NYSE:RIO): Rio Tinto has in fact confirmed that it will be selling the Blair Athol coal mine in Australia's Queensland state to Linc Energy, though exact financial details remain withheld. What is know is Rio will be paying Linc an undisclosed sum to help it cover costs of rehabilitating the mine, which has been idled since November. Rio Tinto has been fighting to limit its exposure to slumping commodities prices.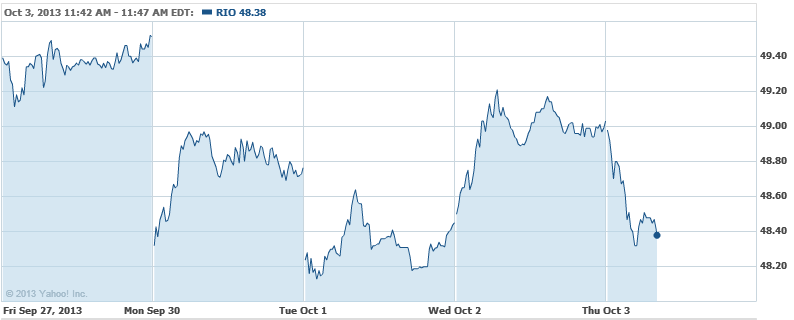 Blackstone Group (NYSE:BX): "Our acquisition has significantly strengthened Multi's financial position, and its portfolio includes some of the highest-quality retail real estate in Europe," says Blackstone European real estate chief Ken Caplan, referring to the company's recent expansion of European property holdings, in which it completed the acquisition of the Multi Corp. mall developer.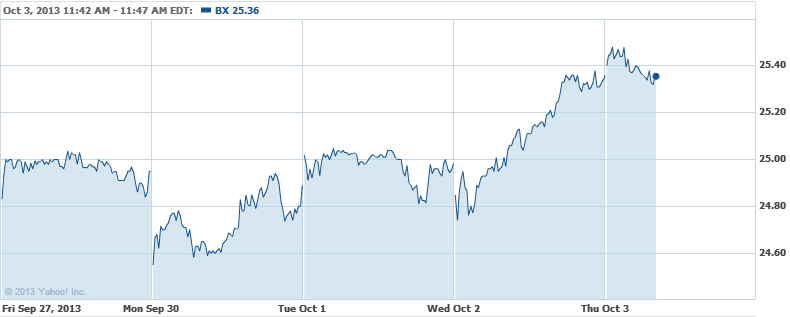 Don't Miss: The 11 Top-Selling Cars and Trucks for September.