Tesla Slides on Downgrade, Pandora's Positive September, and 3 More Hot Stocks
Tesla Motors (NASDAQ:TSLA): Shares of Tesla are trading down after RW Baird slapped the electric car maker with a downgrade to Neutral from Outperform and a price target of $187 based on a valuation call that alleges Tesla's technology leadership is fully priced in. Baird added that it had some concerns over "execution risk."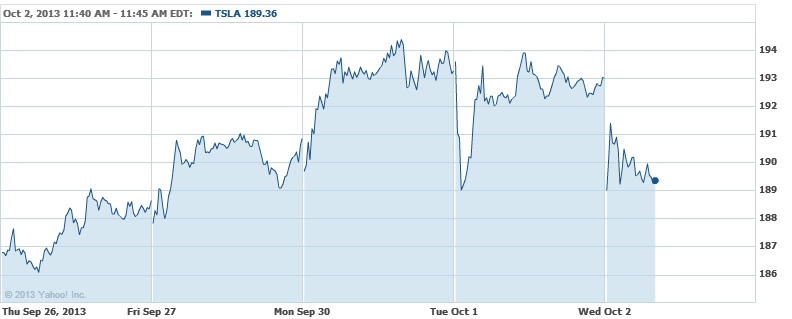 Pandora Media (NYSE:P): Shares are on a tear in the wake of a positive listening hours report for September, which saw hours totaling 1.36 billion, up 1 percent over August and up 18 percent over last year, even higher than August's 16 percent. Pandora's share of U.S. radio listening rose to 7.77 percent from 7.46 percent in August, 7.08 percent in July, and 6.53 percent a year ago; it's still shy of a February peak of 8.48 percent.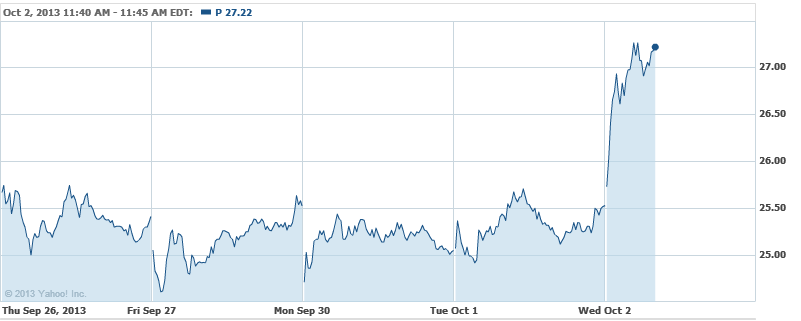 Coca-Cola Co. (NYSE:KO): JPMorgan has lowered its estimates on Coca-Cola based largely on expectations that the company will be impacted to some degree by its exposure to the yen. The bank dropped Coca-Cola's 2014 earnings per share to $2.20, down from $2.27.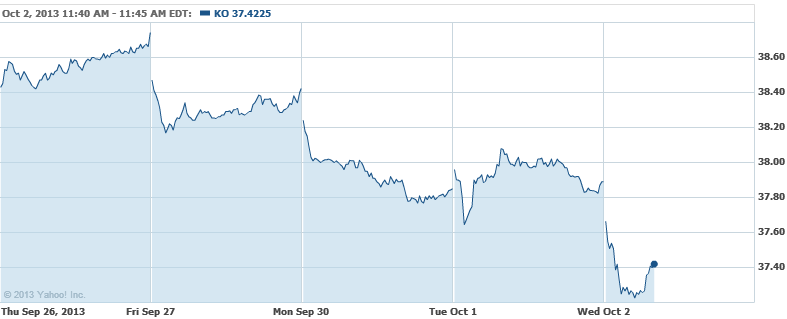 Facebook (NASDAQ:FB): Facebook has made a few adjustments to its app install ad product to allow developers the ability to send reminder ads within Facebook's apps to users who have rarely opened a downloaded app. The new tweaks will encourage users to open their apps more often, as even after downloading, the app in question may still be competing with numerous others on crowded home screens.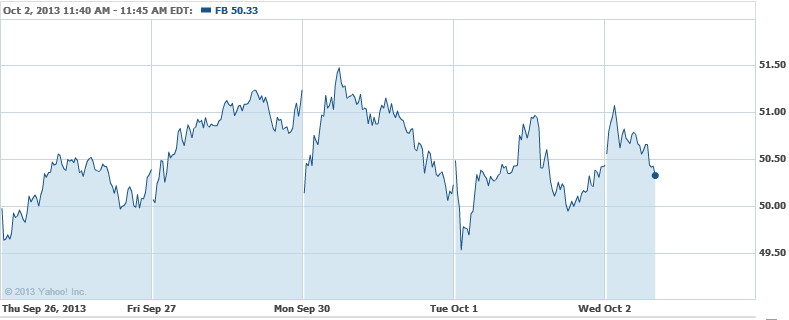 Dish Network Corp. (NASDAQ:DISH): Negotiations between Dish Network and Disney (NYSE:DIS) on a new carriage contract are getting snagged on Dish's Hopper feature, which allows users to automatically skip commercials. The complaint is nothing new; Dish is facing numerous complaints from media companies over the system. But the fight between Disney and Dish is larger than the feature, and could drag out talks for a longer-term contract for some time.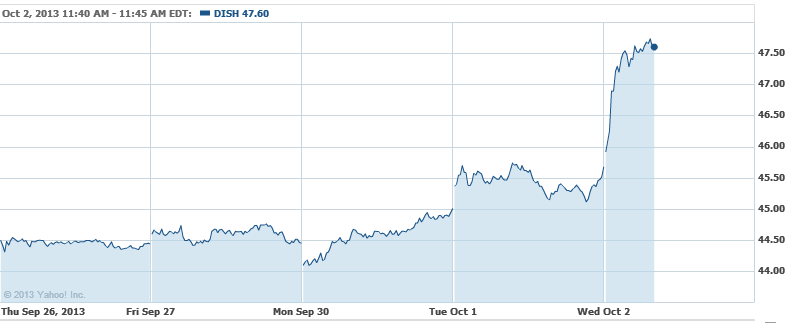 Don't Miss: 7 Entry-Level Luxury Rides to Work Toward.