Tesla: SoCal Garage Fire Wasn't Fault of Model S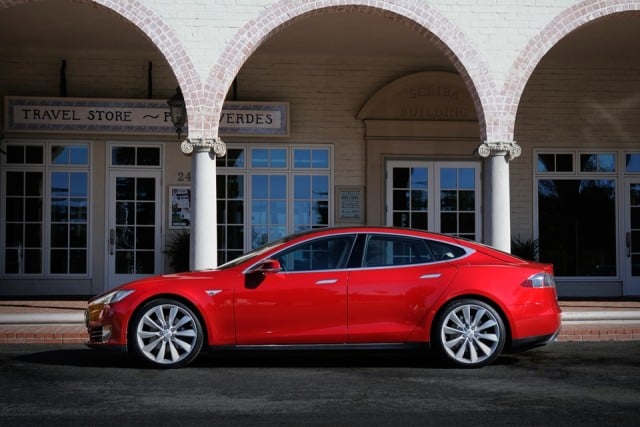 Whenever there's an issue with a Tesla (NASDAQ:TSLA) Model S, assigning blame is a huge part of the story. The electrical vehicle maker is sighing with relief following the latest Model S fire that broke out while the owner was charging the car in her Southern California garage. According to reports, the fire appears to be an electrical issue, something unrelated to the car's engineering.
Reuters reports the Orange County Fire Authority determined the fire's probable cause was the connection at the wall socket or a component of the Tesla charger. However, Tesla flashed some of its tech know-how to prove there wasn't any "if" or "maybe" in the cause of the fire.
"A review of the car's logs showed that the battery had been charging normally, and there were no fluctuations in temperature…" a Tesla spokesperson told Reuters. The ability to analyze charging data for a car in a private home is helping the automaker in its case. At this point, the fire department has left the matter to the insurance company and the automaker to settle the details.
That didn't stop investors from pressing the panic button (again) when word of the Model S fire hit Wall Street.
Tesla shares dropped 10 percent in just over 24 hours when word of the latest fire grabbed the attention of investors. As with previous Model S fires, the early panic gave way to calm the following day when Tesla gained back some of the losses and assuaged the fears of stockholders and car owners. Shortsightedness seems to define investors' dealings in the electric vehicle maker's stock.
The National Highway Traffic Safety Administration (NHTSA) investigations into Model S fires on U.S. roads continue at press time. One defining characteristic of the Tesla fire saga is how loyal the cars' owners have been. To date, none has turned on the Fremont-based company, even when cars sustained major damages following fires on the road.
In the case of the garage fire in Southern California, there was no real damage to the Model S. Tesla's contention that the cause was electrical — rather than car-related — seems to have teeth to it.
More from Wall St. Cheat Sheet: