Tesla's DOE Loan, Sprint Raises Bid For Clearwire, and 2 More Hot Stocks
Tesla Motors (NASDAQ:TSLA): Now that its latest stock offering has been rounded out, Tesla is looking to pay back its loan to the Department of Energy this week — possibly on Wednesday. Separately, the Supercharger announcement that CEO Elon Musk has been teasing for several weeks now has been pushed back yet again, due to efforts to get the DOE situation cleared.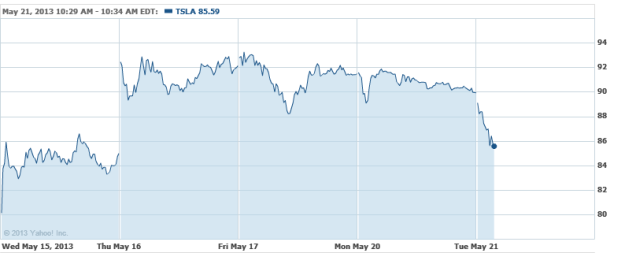 Sprint-Nextel (NYSE:S): Under pressure from the board at Clearwire (NASDAQ:CLWR), Sprint has raised its bid for the company from $2.97 per share to $3.40 per share, just ahead of a shareholder vote on Sprint's bid. The revised offer is said to have the backing of Comcast (NASDAQ:CMCSA), Intel (NASDAQ:INTC), and Bright House, who collectively own 26 percent of the Clearwire shares that are not held by Sprint. Separately, Dish Network (NASDAQ:DISH) can now engage in talks with Sprint, after Softbank waived its provisions to allow Sprint to open its books to the cable provider.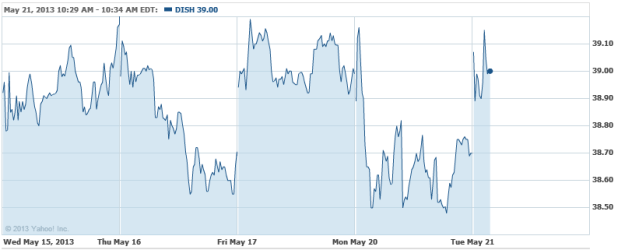 Deutsche Bank (NYSE:DB): Deutsche Bank shares slid after JPMorgan (NYSE:JPM) initiated a downgrade, based on capital concerns as a result of tougher regulations. JPMorgan now rates the shares at Neutral, down from Overweight.

Diageo (NYSE:DEO): Nomura believes that Diageo has an opportunity — and the means — to jack up its holdings, including the pursuit of a stake in LVMH's Moet Hennessy, which could significantly improve the company's presence in Asia. Nomura's Ian Shackleton said that the UK firm's "strong" balance sheet means it "has firepower to do more deals." The company explored a bid for Moet Hennessy in 2009, but LVMH shut the deal down.

Investing Insights: Will Tesla Motors Continue This Explosive Run?