Tesla's German Plans, Target Nears Canada Goals, and 3 More Hot Stocks
Tesla Motors (NASDAQ:TSLA): Some mixed news from Tesla on Monday: CEO Elon Musk sees sales of its Model S hitting the 10,000-unit sales mark in Germany by 2015, a current stronghold for a large portion of Tesla's primary competition. By the end of next year, Musk says that its charging network will blanket the country. Separately, another Model S fire has been reported, this time in Mexico; like the first, it occurred after a fairly severe accident, though the driver was able to make it away from the car safely.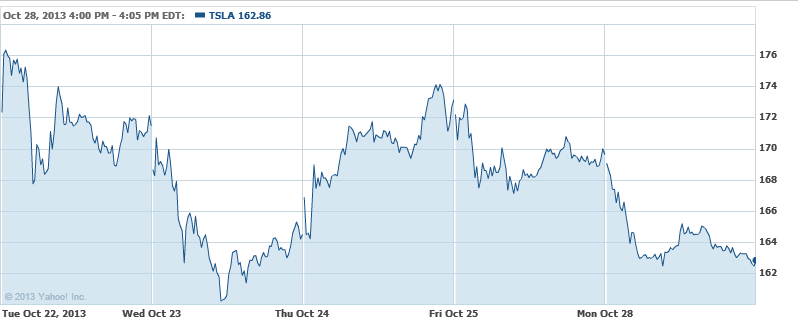 Target Corp. (NYSE:TGT): Target has announced its opening dates for the remaining 33 locations in Canada that the retailer will open prior to the end of the year. Thirty-one of the new locations will open on November 13, with the final two flicking on the lights on November 22; upon the last two, Target will have completed its target of opening 124 new stores across the nation in 2013. Without getting into specifics, MarketNews reports that Target says that further store opening will be announced down the road.
British Petroleum (NYSE:BP): The tab for BP's oil spill in the Mexican Gulf in 2010 may soon hit $43 billion, about $1 billion higher than the last update in July. Though BP only had about $300 million left in its compensation fund, it was able to secure a crucial legal victory as an appeals court implemented an injunction that prevented further compensation from being paid until the terms of the settlement are tightened.

Martha Stewart Living Omnimedia (NYSE:MSO): Martha Stewart Living has appointed Daniel Dienst to be the company's new CEO, and he was also recently appointed to the Martha Stewart Board of Directors; he will continue to serve in that role. Dienst has been CEO at several companies, most recently working a stint at Sims Metal Management.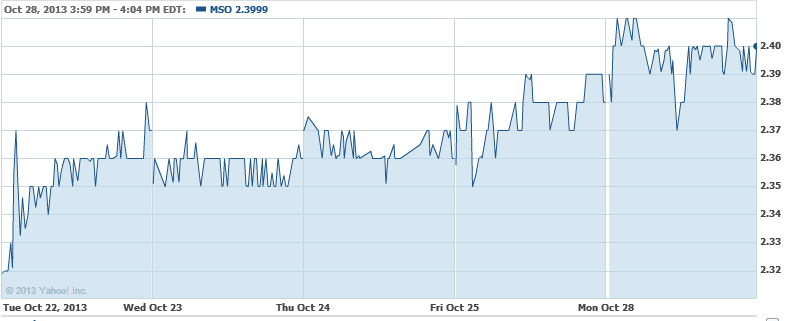 American International Group (NYSE:AIG): A pricing slowdown in casualty and property insurance will "make the execution of AIG's margin recovery more challenging," according to analyst Josh Stirling, though AIG's "margin gap" to peers gives it plenty of room to extract profits. Further, Stirling notes that more than half of AIG's earnings and a third of its capital is in life insurance, which, unlike property and casualty, "materially benefits from rising rates."

Investing Insights: Can Tesla Motors Get Past a Recent Setback and Outperform?