Tesla's Loan Repayment, Domino's Gets Brought On to S&P and 3 Other Hot Stocks
Tesla Motors (NASDAQ:TSLA): Tesla Motors has, as of Wednesday, repaid the loan it took from the Department of Energy in full, becoming the first American automaker to repay its loans from the government. "Following this payment, Tesla will be the only American car company to have fully repaid the government," the company said, taking a few lighthearted jabs at its rivals. Chrysler, for one, wasn't laughing — in a blog post, the company firmly reminded Tesla that it was incorrect, and that Chrysler had repaid its loans almost exactly two years ago.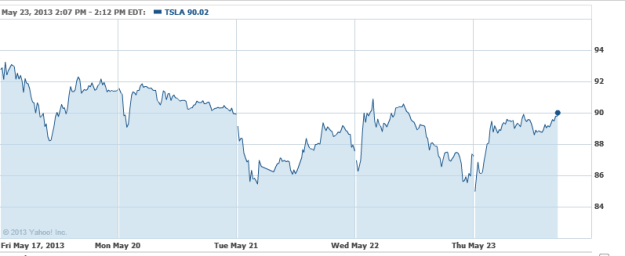 Domino's Pizza (NYSE:DPZ): Shares of the pizza chain are lifting on the news that it will replace Plains Exploration (NYSE:PXP) in the S&P MidCap 400, after its close on May 30.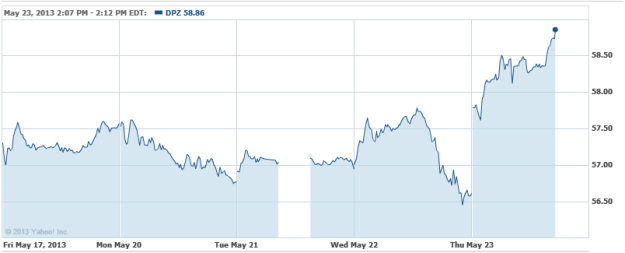 General Motors (NYSE:GM): Chevrolet has announced that the electrified version of the Spark will be priced at $27,495, making it one of, if not the cheapest EVs in its class. The model will be sold in select markets in California and Oregon initially, with more market opportunities to follow after its launch. Buyers can also spring for the three year lease option, which means $999 down upfront and $199 per month following.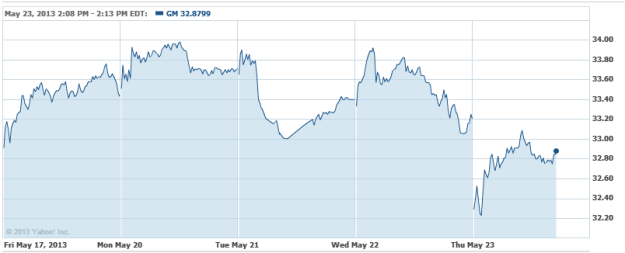 AIG (NYSE:AIG): The insurance giant has its ear to the ground for a director who has regulatory experience, as the insurer readies for the government to classify it as big enough to merit greater scrutiny according to sources. Former regulators are being explored, as are those who have run regulated financial organizations. Although the company is already regulated by the Federal Reserve, its classification as a "systemically important financial institution" would warrant closer examination.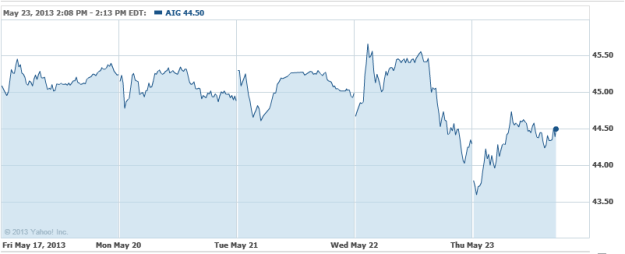 General Electric (NYSE:GE): CEO Jeff Immelt mentioned at a conference on Wednesday that the company is exploring the possibility of spinning off parts of GE Capital via an IPO: "In financial services, putting things up for sale with the assumption that a bank would buy it has been a fool's journey," he said. "[but] the capital markets are very receptive to IPOs." Proceeds from the sale would help fund more share buybacks.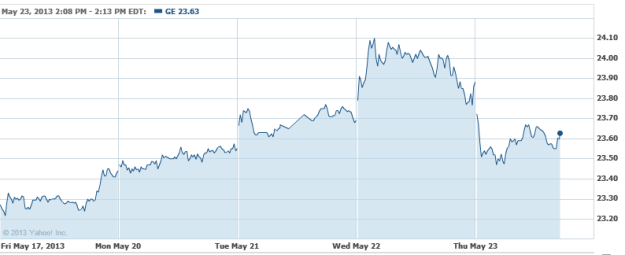 Don't Miss: Can Chevrolet Beat Nissan's Leaf On the Pricing Field?