Tesla's Model S: Driving Profits and Pushing Elon Musk to Expand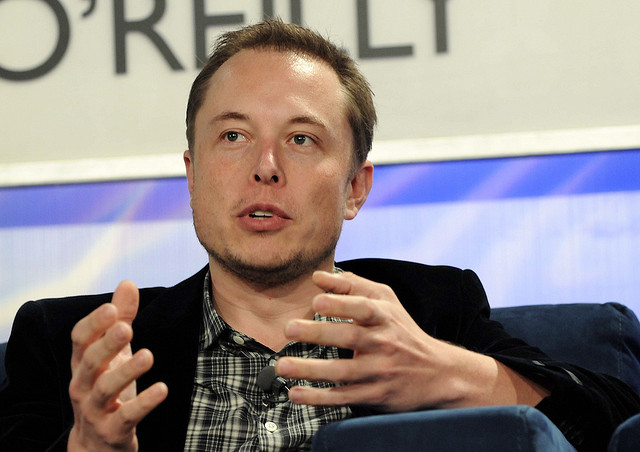 "We feel good about where things are and where they're headed," Tesla (NASDAQ:TSLA) founder and CEO Elon Musk said during the recently profitable electric car manufacturer's second-quarter earnings conference call.
The focus is the future, and the chief executive put an emphasis on expansion in the call, using the company's strong quarterly results and growing production numbers as proof that Tesla has the financial brawn and necessary momentum to power a production expansion.
Tesla's second-quarter results came as a surprise. Analysts expected the company to report a loss of $18.9 million in net income, which would have been a marked improvement from the loss of $93.2 million it recorded in the year-ago quarter. But Tesla reported a net income of $26.3 million, an increase of 70 percent from the first quarter. It was a gain driven by record Model S deliveries and a significant improvement in its gross margins.
Revenue reached $405 million compared to $26.7 million in the same quarter last year. "Our financial position and balance sheet have never been stronger," Musk said during the earnings call. With the financial good news as background, he explained that the primary focus now is on "expanding production to meet worldwide demand."
That Tesla's luxury electric vehicle — the Model S sedan — has become popular with the affluent and the environmentally conscious is clear from the numbers. The company sold 5,150 of the cars in the second quarter, or approximately 1,700 per month, a figure comparable to the sales of its top plug-in rivals: the Nissan (NSANY.PK) Leaf and General Motors's (NYSE:GM) Chevy Volt.
The comparable sales came despite the fact that the cheapest Model S comes with a price tag of around $70,000. Tesla even sells a number of vehicles with better options that cost at least twice as much as Volt or the Leaf.
Expansion began this week as Tesla started delivering the Model S to its first European countries: Norway, Switzerland, and The Netherlands. Provided demand there matches demand in North America, which Musk has said is likely, the company has predicted that "annualized sales for Model S could exceed 40,000 units per year by late 2014."
Demand is not a problem Tesla is facing, at least according to Musk. "We have production constraint, not demand restraint," he said on the call. "And we are striving to become demand limited as opposed to production limited." In fact, throughout the call, the chief executive repeated that Tesla has more supply problems than demand problems.
To remedy those problems, the company is continuing to work out kinks in its factories, ink better deals from suppliers, and make efforts to improve gross margins by becoming more efficient. "It is not some story about how did we get super good," Musk said of Tesla's history. "It is how did we stop being so stupid."
As for now, the company is producing almost 500 vehicles per week, Musk said, and work on new market versions of the Model S for Japan and China is using most of Tesla's resources.
As a result, production on the Model X will not begin until the end of 2014. Even further away is the long rumored next-generation Tesla vehicle said to be priced at $35,000. But the company is still expanding its base of operations — in the second quarter, it opened seven new retail stores in Europe, Asia, and North America, along with six service centers, and Supercharger coverage more than doubled.
Follow Meghan on Twitter @MFoley_WSCS