Tesla's Model S Given Clean Bill of Health by Regulators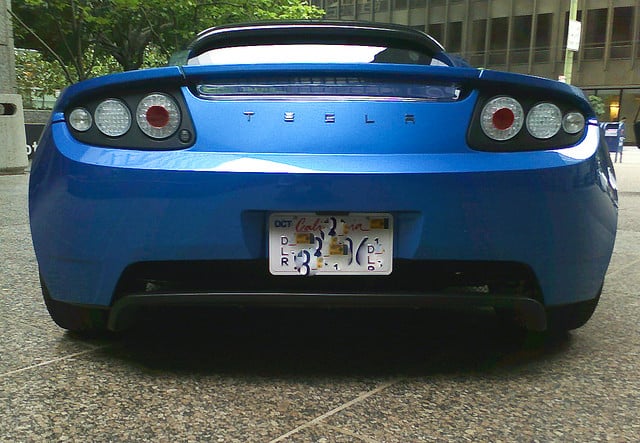 Shares of Tesla (NASDAQ:TSLA) — the electric vehicle manufacturer based in Palo Alto, California — are not trading as high as they were earlier in the year. But, despite the fact the stock is trading approximately forty dollars below its 52-week high of $194.50, 2013 has been a strong year for the company, and its stock has advanced more than 350 percent this year to date.
There were tough moments as well: as Tesla's shares soared, several industry experts questioned whether the stock was overvalued; third-quarter earnings fell short of analyst expectations; and three vehicles caught fire within a span of six weeks. The vehicle fires — taking place in Seattle, Washington; Merida, Mexico; and, near Smyrna, Tennessee — and Tesla Chief Executive Officer's Elon Musk's revelation of further supply constraints during the company's third-quarter earnings conference call gave investors cause for concern. Throughout most of October and November, shares trended downward. In fact, as of Monday, shares had fallen 26 percent from their record high closing price of $193.37.
However, questions of vehicle safety appear to be only a short-term problem for Tesla. The company's stock gained as much as 8 percent, hitting a price of $154.97 per share, early on Tuesday after the National Highway Traffic Safety Administration, or NHTSA, reaffirmed its 5-star safety rating of the Tesla Model S for the 2014 model year. In tracing its upward course, shares made their biggest intraday move since December 3. That day, the German Federal Motor Transport Authority, Kraftfahrt-Bundesamt, released its findings on the vehicle fires, which concluded that there were no inherent defects in Tesla's Model S.
"It is worth noting that a Tesla vehicle is over five times less likely to experience a fire than the average gasoline car and that there have been zero serious injuries or deaths for any reason ever, fire or otherwise, in a Model S," stated the company's press release announcing the NHTSA's reaffirmed rating. "Over the course of more than 100 million miles driven in almost every possible terrain, weather, and crash conditions, the Tesla Model S has consistently protected its driver and passengers, achieving the best safety track record of any car on the road."
Analysts have come to a similar conclusion. "People that really want a Model S have researched it and know it's a very safe car,"  Jessica Caldwell, an analyst for Edmunds.com, a vehicle pricing and data service, told Bloomberg. "Those same buyers are also likely to dismiss concerns about the battery." The narrative of the Tennessee accident authored by the driver of that vehicle also dismissed concerns about the Model S sedan's safety. As described Juris Shibayama, a medical doctor, his vehicle caught fire after running over "a rusty three-pronged trailer hitch" that was laying in the roadway. However, the experience did not "in any way make me think that the Tesla Model S is an unsafe car. I would buy another one in a heartbeat," Shibayama.
The other vehicle fires took place under similar circumstances; the Model S battery packs caught fire after some type of accident. In Seattle, the vehicle also struck a large piece of metal debris in the road, while in Mexico, the car crashed through a concrete wall and hit a tree, according to reports.
Meanwhile, in the third-quarter, sales of the Model S were higher than the company expected, as Musk noted on the conference call, and he forecast that the company deliver slightly under 6,000 Model S units in the fourth-quarter. In the third-quarter, the company's deliveries totaled approximately 5,500. Not only was that figure slightly below analyst predictions, but the guidance was also weaker than expected. Despite accelerating orders, Tesla has a problem: supply constraints. "The main constraint on our production is really is the cells, and I think I have mentioned that before in talks," Musk said on the earnings conference call. "And I think I alluded on that on prior earnings call, so we were addressing the cell supply constraints and any sort of constraints that are non-cell constraints that exist, but the critical thing is the cell production constraints." As a result, North American demand was starved so that around 1,000 Model S units could be shipped to Europe, where sales of the electric vehicle began this year.
Before the earnings were released on November 5, investors had valued the automaker at 294 times projected earnings. "People have gotten used to being happily surprised by Tesla so when that doesn't happen there's disappointment," Kelley Blue Book industry analyst Karl Brauer told Bloomberg after the third-quarter report was released. "They're doing fine but some see fine as a letdown given how well they did earlier this year."
More From Wall St. Cheat Sheet:
Follow Meghan on Twitter @MFoley_WSCS