Tesla's Momentum & BlackBerry's Options: Market Recap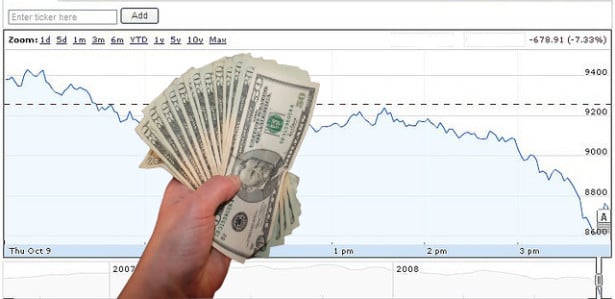 U.S. markets were mixed on Monday. The markets tripped into the day on the wrong foot in part thanks to weaker-than-expected second-quarter GDP growth in Japan. The Economic and Social Research Institute at the nation's Cabinet Office reported that GDP grew at an annualized rate of 2.6 percent or just 0.6 percent on the quarter. The second-quarter decline was led by a decrease in business investment, though consumer and government spending were relatively strong.
U.S. markets at the close:
DJIA:

-0.04%

to 15,419.70
S&P 500:

-0.12%

to 1,689.47
NASDAQ:

+0.27%

at 3,669.95
Gold:

+$21.80

at $1,334.70
Oil:

+$0.18

at $106.15
U.S. 10-year:

+0.038

at 2.616%
Chinese Government: Time for More Private Banks
China is increasingly approaching growth through a more free financial sector — a means to generate cash flow to small and medium-sized businesses as the country reaches for a powerful bout of domestic consumption amid a changing economy. Most recently, the country plans to introduce more private banks to help refocus its economic direction.
Here's your Cheat Sheet for today's top stories:
Tesla (NASDAQ:TSLA) closed the day down 3.67 percent at $147.38 per share following reports that some analysts fear the stock may be reaching its peak. The stock has increased an insane 332 percent this year to date and there has been a huge amount of discussion about where the company — which promises to revolutionize the global car market — can go from here. (Read more.)
Pershing Square Capital manager William Ackman – J.C. Penney's (NYSE:JCP) largest shareholder, with an 18 percent stake and member of the retailer's board of directors — is known to be a controversial figure. He caused a noisy dispute last week with other members when he publicized two letters addressed to the board that urged them to find a new chief executive in 30 to 45 days. Now, sources familiar with the company's business told The Wall Street Journal that the board is considering taking action against Ackman for disclosing confidential boardroom deliberations. (Read more.)
The maker of the once iconic BlackBerry (NASDAQ:BBRY) smartphone announced in a Monday press release that it will begin exploring "strategic alternatives to enhance value and increase scale in order to accelerate BlackBerry 10 deployment." The statement, released before the markets opened, explained that a special committee has several options to consider: joint ventures, partnerships, asset sales, and even a sale of the company itself. Timothy Dattels, an investment banker and former Goldman Sachs executive, will chair the new committee, which will include Blackberry Chief Executive Thorsten Heins as well. (Read more.)
Can Microsoft (NASDAQ:MSFT) take the government to the cloud? As the cloud swells more and more into the forefront of the technology sphere, it still remains an open area for companies to make a name for themselves as leaders. But to make it big developers need to have big clients — and Microsoft may be hitting the jackpot. (Read more.)
Don't Miss: Elon Musk's Next Chapter: The Hyperloop.