Tesla's Rides Follow-Up Upgrade, Qualcomm Moves in on Broadcom, and 2 More Hot Stocks
Tesla Motors (NASDAQ:TSLA): Tesla shares have been oscillating over the past couple of days as analysts play tennis with their recommendations for the stock. Dougherty has followed up Northland's Street-high $230 price target with a $200 bid after a resounding note from Goldman Sachs sent the shares plunging almost 15 percent Tuesday. Dougherty contends that Tesla "is a $300 stock at the factory's maximum capacity," but after factoring in the execution risks, analyst Andrea James pegs the price target for $200.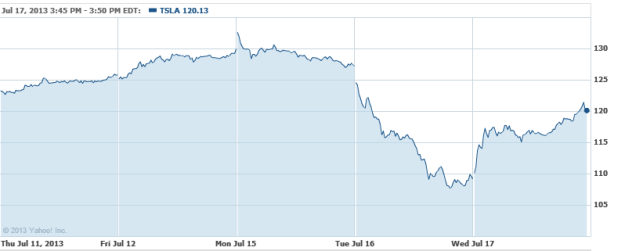 Broadcom (NASDAQ:BRCM): Shares of Broadcom have slipped after Barclays got its hands on a Samsung (SSNLF.PK) Galaxy S 4 mini teardown, in which it was revealed that Qualcomm (NASDAQ:QCOM) has booted Broadcom as the supplier for the device's Bluetooth and Wi-Fi WLAN combo chip. Broadcom makes 28-30 percent of its sales from combo chips and maintains a dominant share of the combo chip market, helped largely by design wins for smartphone staples like the iPhone 5 and Galaxy S 4.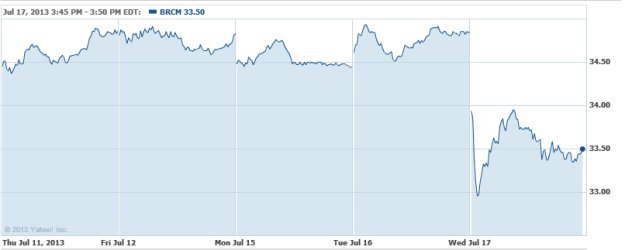 Synergetics USA Inc. (NASDAQ:SURG): Shares are tearing up 8 percent in trading as the company gets a favorable boost from Wunderlich Securities on a coverage transfer. A solid balance sheet with no debt with revenue from its disposable VersaPACK surgical pack helping to fuel growth in 2014 lead the firm to put a Buy rating on the stock with a price target of $5.80 from $5.50.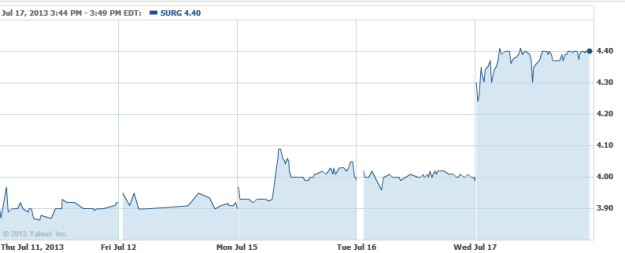 Ebix Inc. (NASDAQ:EBIX): The company announced that it sealed a deal with Brazilian wireless magnate Vivo — owned by Telefonica – to provide health content to its users by way of the  A.D.A.M. program. Perhaps more importantly, Ebix points out that there is "strong potential for subsequent adoption" of its health portal offerings by Telefonica in other markets.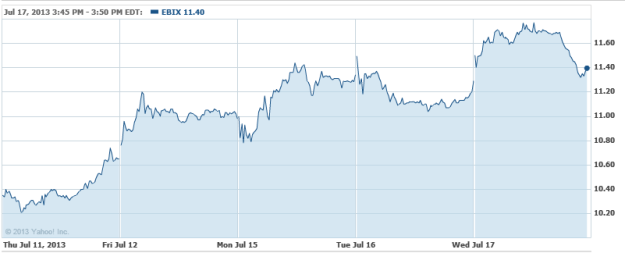 Don't Miss: 8 Ways Tesla Is Helping Elon Musk Gloat Away to Glory.