Texas Is Set to Join World's Largest Oil Producers' League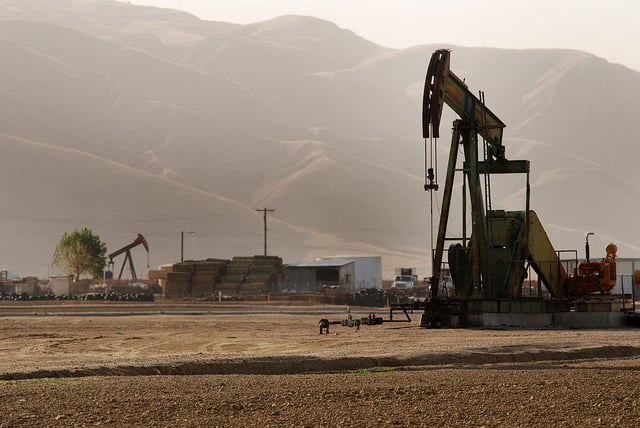 Barry Smitherman, the Chairman for the Texas Railroad Commission, has said that the number of drilling permit applications being submitted in the lone star state have reached their highest level in 30 years, and that production is continuing to rise to near record levels, putting Texas on track to become one of the largest oil producers in the world before 2020. "This year we are likely to issue more drilling permits for oil than we have since 1985."
Fuel Fix performed a review of the drilling permit applications submitted and found that during the first eight months of 2013 the number of applications is 18 percent higher than in 2012. Smitherman says that this increasing number of permits has already seen daily oil production in Texas surpass 1.8 million barrels, and will likely move onto 3 million barrels a day in 2017, and 4 million a day in 2020.
Smitherman also commented that, "If we got to 3 million or 4 million barrels per day, we suddenly are in the club of the biggest producers in the world." The top crude oil producer in the world at the moment is Russia, producing 10.73 million barrels a day (12.65 percent of world production). Producing 3 million barrels a day would make Texas the ninth largest producer, behind Russia, Saudi Arabia, US, Iran, China, Canada, Iraq, and the UAE.
Producing 4 million barrels a day would make Texas the sixth largest producer. Texas' resurging production levels are thanks mainly to the Eagle Ford Shale formation in South Texas, and the Permian Basin in West Texas.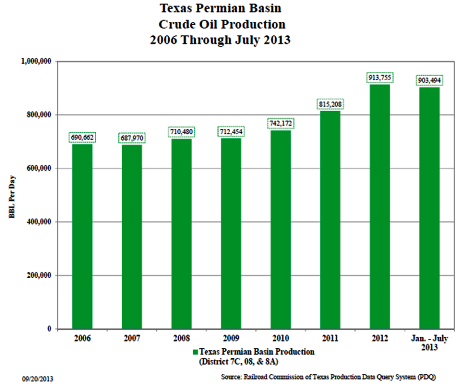 The Permian Basin has experienced a new lease of life as a major producing formation thanks to hydraulic fracturing, which has allowed companies to restart production at old fields, boosting the daily output to around 900,000 barrels.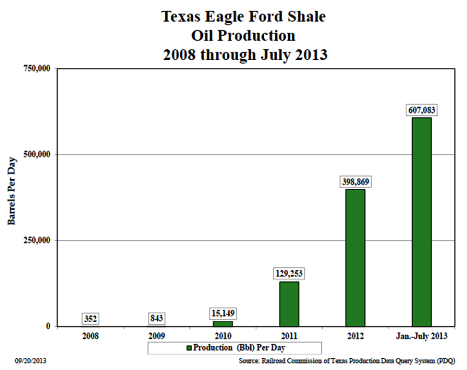 The Eagle Ford has experienced an explosion in growth, producing just 352 barrels a day in 2008 it now produces 657,000 barrels a day. Smitherman predicts that, due to the number of new drilling permits, the field could start producing over 900,000 barrels a day next year.
Originally written for OilPrice.com, a website that focuses on news and analysis on topics of alternative energy, geopolitics, and oil and gas. OilPrice.com is written for an educated audience that includes investors, fund managers, resource bankers, traders, and energy market professionals around the world.
Don't Miss: 2 Pollution Control Companies Poised for Significant Growth.