Thanks to HGTV, More Millennials Are Choosing a Nomadic Lifestyle (and It's Actually a Smart Idea)
Every half hour, HGTV glorifies nomadic living. It's as if everyone but you is appearing on shows, including Tiny House, Big Living; You Live In What?; or House Hunters: Off The Grid. Drowning in deadlines and cable bills, you finally say, "To hell with it — it's time to downsize!" HGTV-loving millennials fantasize about ditching the corporate confines and living a nomadic lifestyle. What many older folks see as a responsibility cop-out might actually be the smartest decision the generation accused of killing the napkin industry has had to date.
Those in favor of nomadic living are twice as likely to have a master's degree and tend to have thousands more dollars saved for retirement. Whether you're a debt-ridden millennial looking for an alternative to traditional homes or a retiring baby boomer looking for affordability and minimal maintenance, there are multiple financial benefits to this type of living.
Defining millennial nomads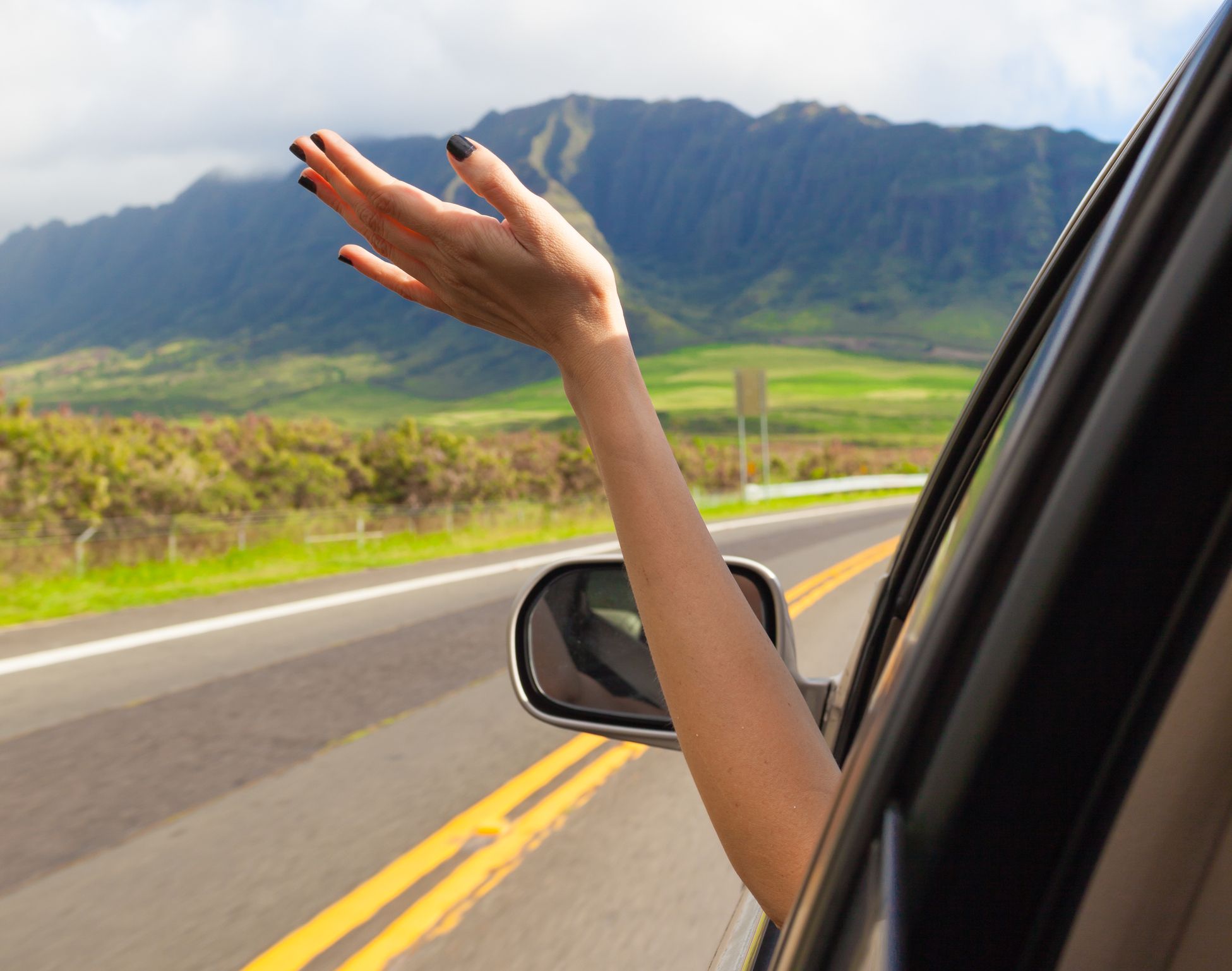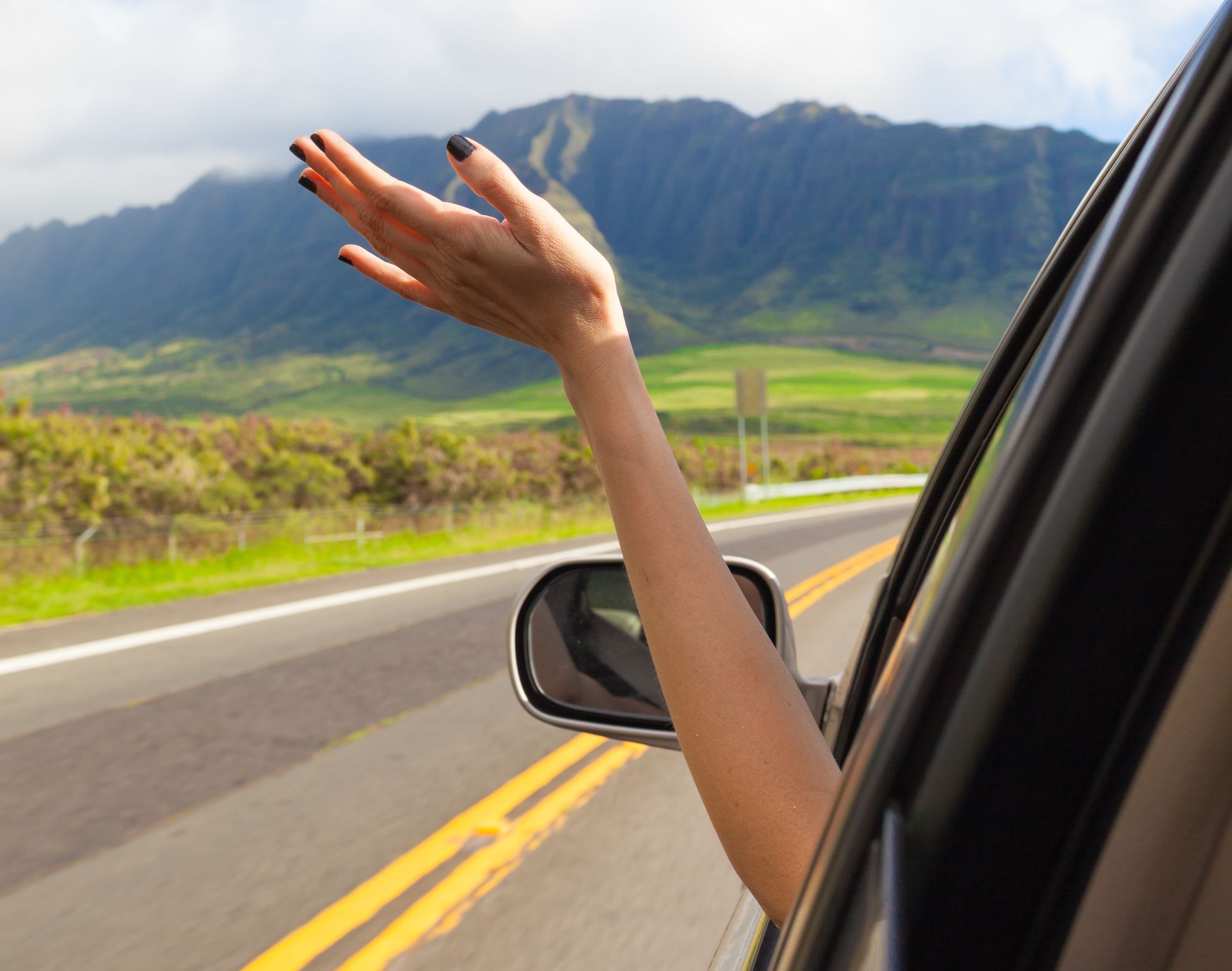 Who are these savvy millennial nomads? They are digital vagabonds, grabbing the proverbial bull by the horns when it comes to remote working and living. They travel the world as they work, usually in creative or web-based industries, taking freelancing to the next level. They're cutting costs and cashing in on experiences by choosing to live in tiny homes, recreational vehicles, and other co-living environments — options that are much cheaper than a permanent brick-and-mortar home.
Take Michelle from the personal finance website Making Sense of Cents, for example. With $40,000 in student debt, she sold her regular home, bought an RV, and traveled the country full time. She was able to drastically cut her monthly expenses, work remotely, and live her best life debt-free as a quintessential mid-20s nomad.
The financial benefits of nomadic living aren't limited to breakout bloggers and old-money beneficiaries. This minimalist lifestyle lends itself to a wide range of opportunities. Here are the biggest reasons why ditching your permanent home for a drifting dwelling is actually a great idea.
1. The upfront costs are affordable on a small budget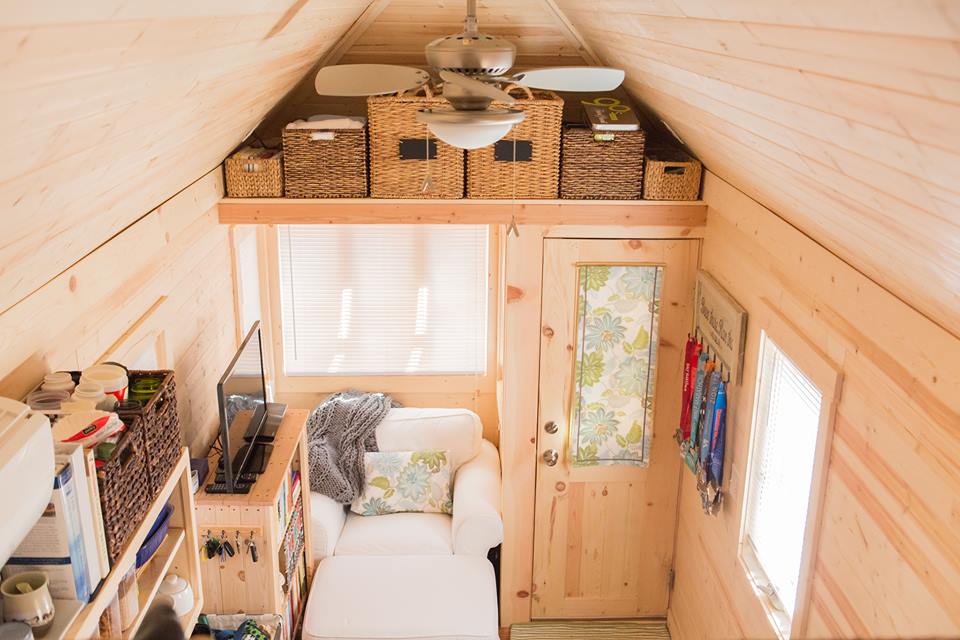 One of the most common reasons HGTV participants transition into a nomadic lifestyle is the low cost associated with the setup. Why pay in rent what you could put toward an emergency fund or a mobile home?
Big houses come with big mortgages, but tinier homes can be mortgage-free if you play your cards right. As of July 2017, the median sale price of a home is $313,700, and they are typically 2,000 square feet or larger. A tiny home is roughly 400 square feet or less and can be purchased for about $23,000. And a new motorhome costs roughly $122,000 — almost half the cost of a typical American dwelling.
This is a great way for those longing for freedom from debt to quickly trim the fat and get ahead of their finances. About 68% of tiny house owners are mortgage free, compared to just 29.3% of all U.S. homeowners.
Next: It's a much-needed solution to an ever-growing problem.
2. It's what they can afford right now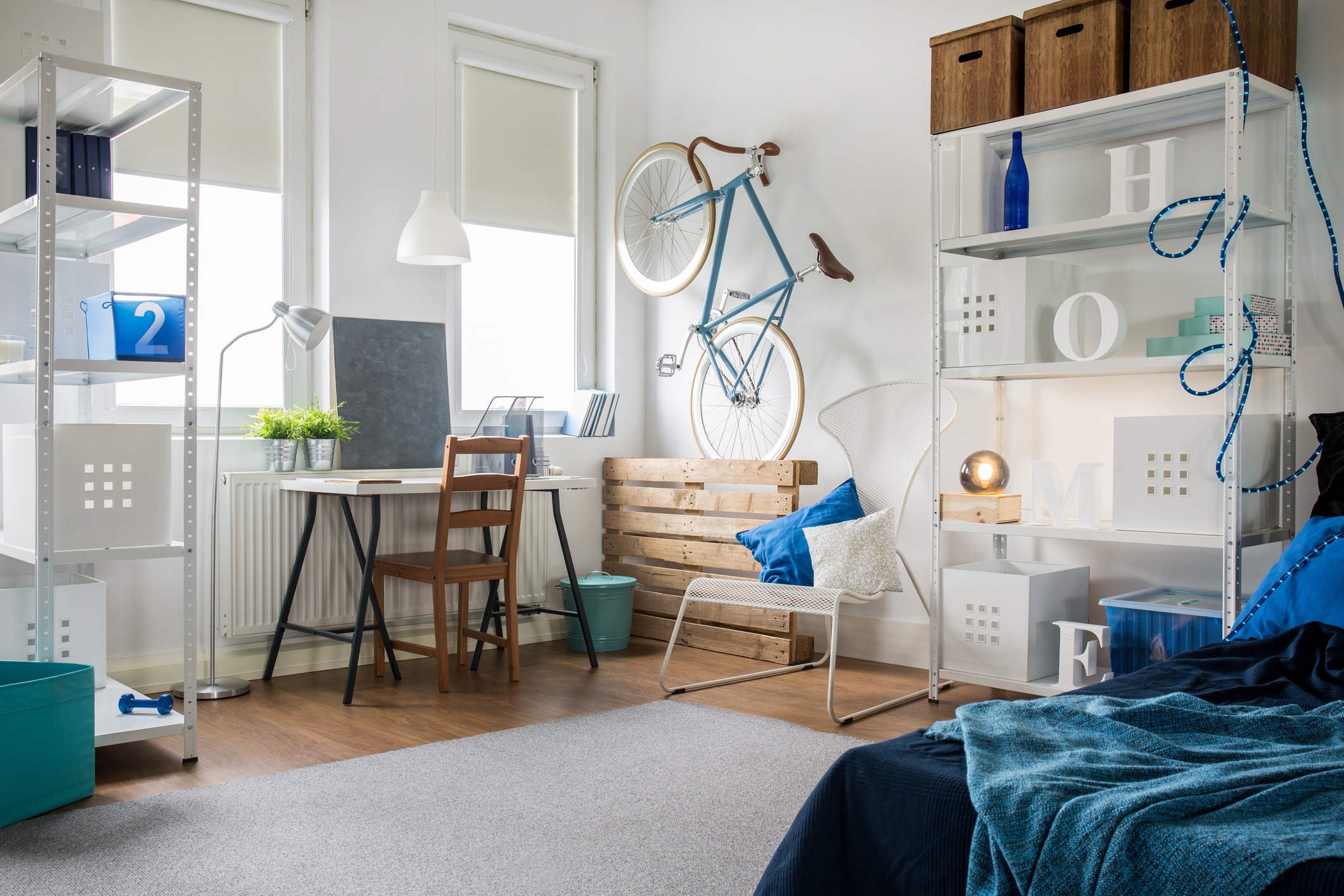 The nomadic trend is driven in large part by the lack of opportunity and stability available for young people today. Sure, this lifestyle frees them from debilitating 9-to-5 jobs. But freelance work often lacks consistency, benefits, and steady paychecks. It's no secret that millennials make about 20% less than what boomers did at their age, so they must go where their dollar stretches furthest. Nomadic living allows these workers to travel where the cost of living is lowest in the country, as well as other prime destinations, such as the Caribbean.
The benefits extend to the older generations, as well. Seniors are increasingly opting for living accommodations cheaper than most assisted-living facilities. Choosing to reside in recreational vehicles, and even on cruise ships, is a much more cost-effective option for those searching for a home with little upkeep.
Next: It's a new way to work.
3. Remote work is the future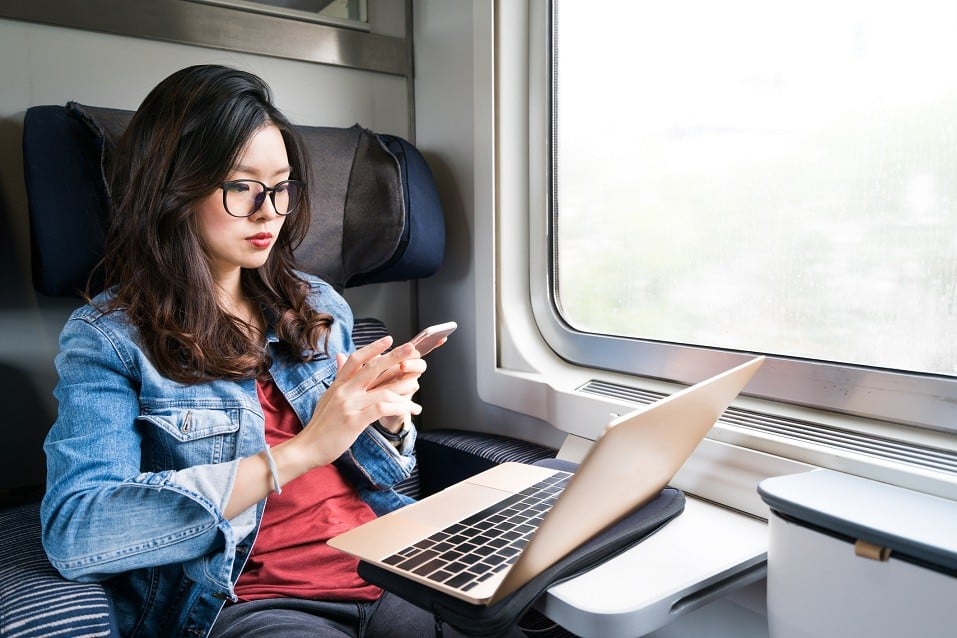 Another smart reason more millennials are choosing nomadic living is that they crave a balance between work and travel. HGTV and other lifestyle bloggers paint a lovely picture of young couples working with picturesque views in the background. How do they do it? Over one-third of the current workforce freelances, and it's predicted that the percentage of remote workers could increase to 50% by the year 2025.
Luckily this digital work trend complements the emerging living trend. With fewer jobs available in such a tough economy, millennials have been forced to get creative about employment opportunities. They're obsessed with the freedom associated with running their own businesses from faraway coffee shops and have found a way to do so on a budget.
Next: How worldly experiences benefit you in more ways than one
4. Experiences over things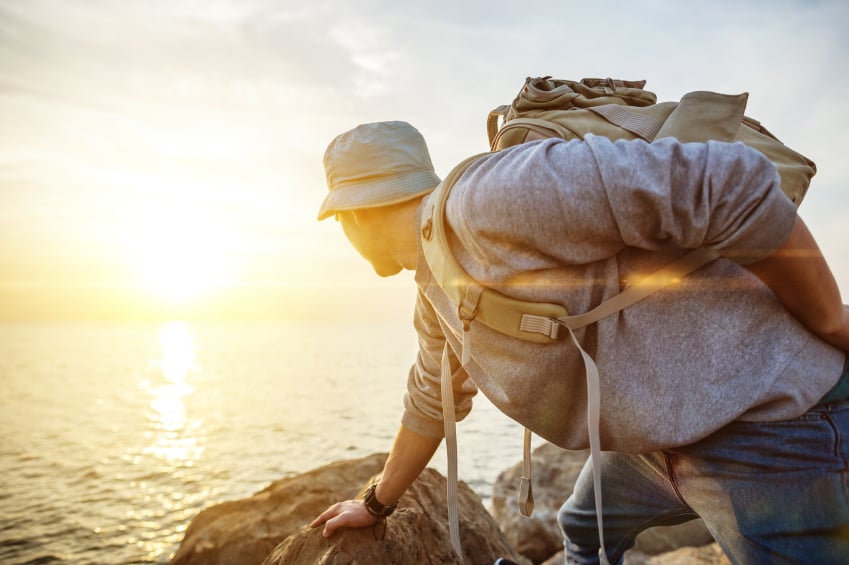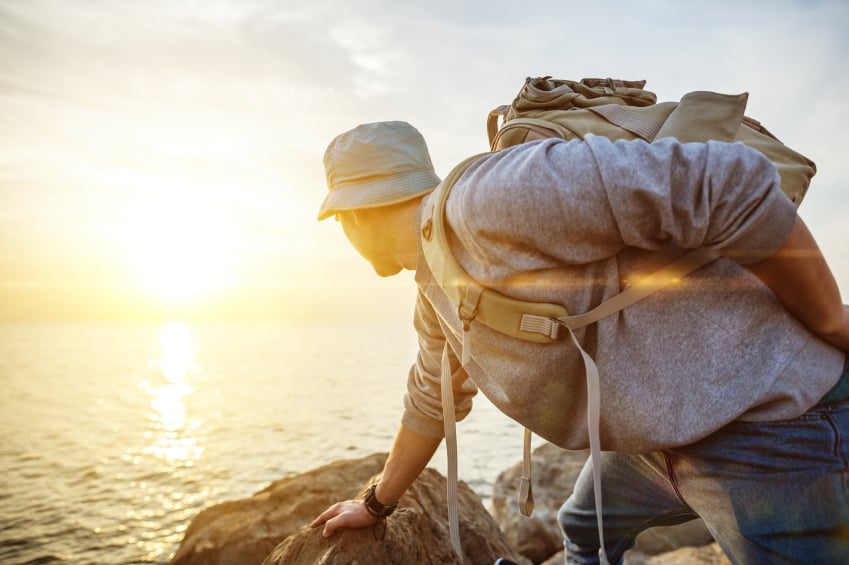 Millennials are reinventing the American dream that works for today's ever-changing society. They're delaying marriage, children, and other wildly acknowledged "adult milestones" and instead building an independent lifestyle. In fact, 78% of millennials said they would rather spend money on an experience rather than purchasing a certain item.
"Millennials are quick to openly imagine themselves living and working in not just different parts of the country throughout phases of their lives, but in other nations as well," James Wolfensbirger writes in Mic. "Every single millennial answered 'yes' when I asked him or her if they would consider moving to another country for opportunity."
Despite having more debt than any previous generation, they are saving more than most. But what they're saving for is travel and a "desired lifestyle" rather than fancy homes and cars, according to Zero Hedge.  This is actually wise, as many companies view traveling as one of an interview candidate's most attractive qualities. It's this type of worldly, independent experience that makes them most valuable in the workforce.
Next: Technology helps streamline the entire endeavor.
5. Technology makes it possible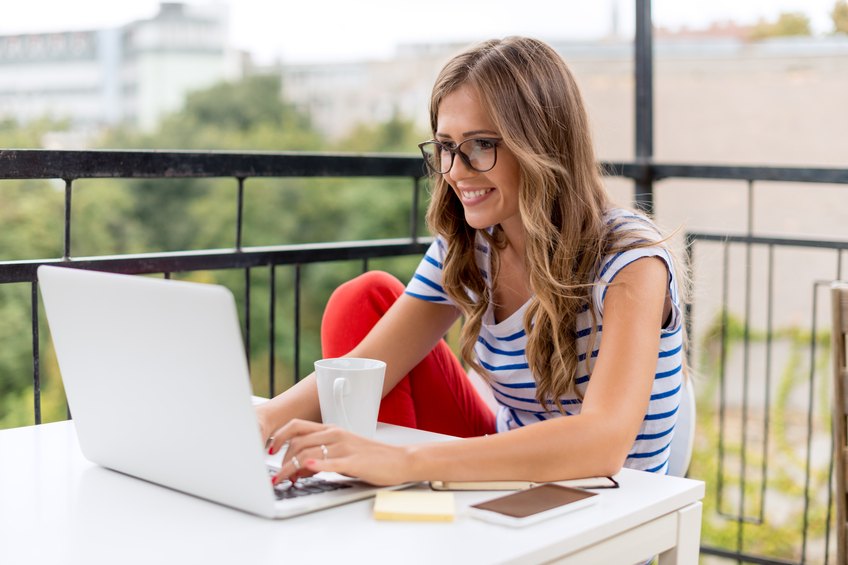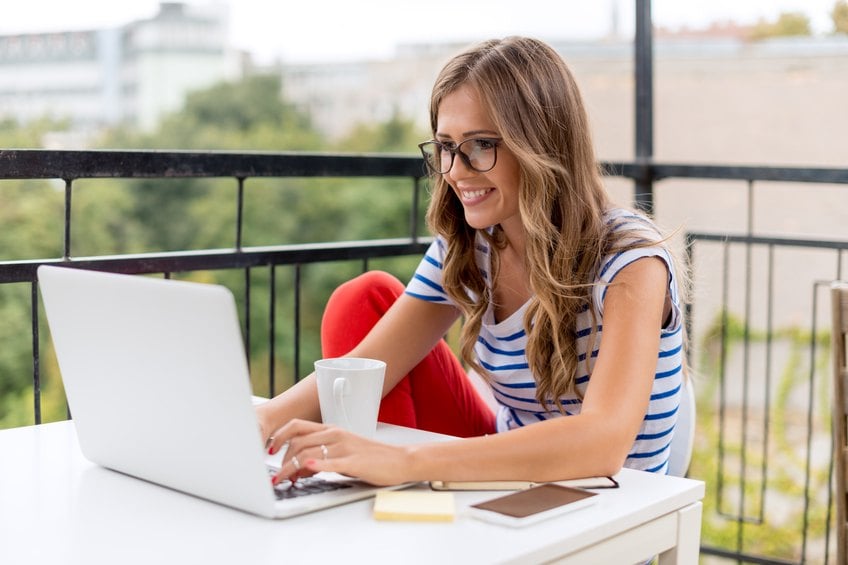 Not only is it easier than ever to work remotely, staying in touch with friends and family while on the road is painless. Most banking can be handled virtually, and connectivity is evolving worldwide into places we never imagined. Faster internet enables nomads to upload pictures in seconds, video chat with loved ones from the most remote islands, and back up all virtual work on any device without missing a beat.
Economically, businesses are catering to nomads as co-working hubs mesh the globe-trotting lifestyle with the digital skills millennials inherently bring to the workforce. This is evidence that companies value the input young people bring to the table and are willing to adapt their business models to attract more intelligent workers.
Next: Living a life of luxury on a budget
6. Luxury is attainable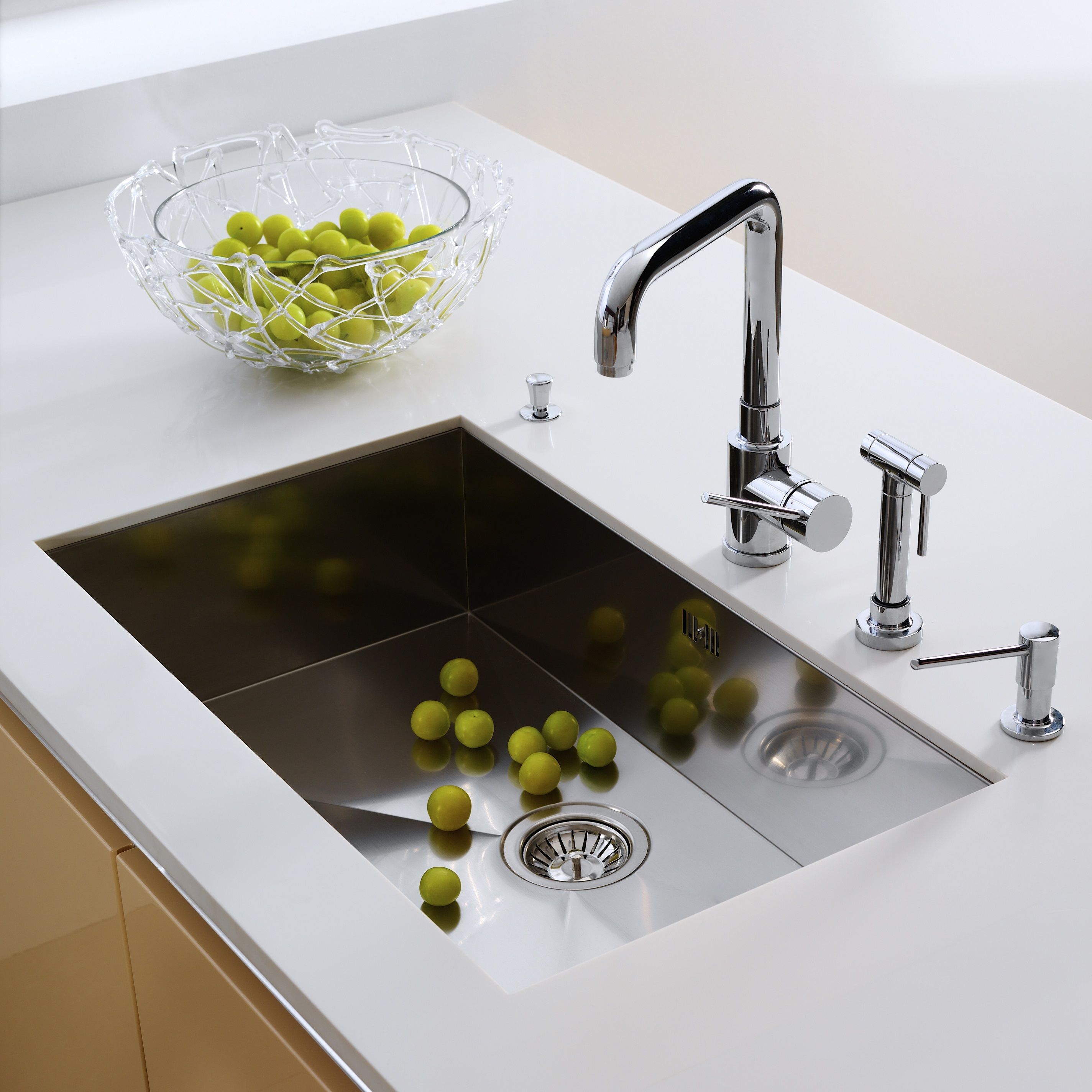 Subscribing to a minimalist lifestyle automatically gets you into a money-saving mindset. There's simply no room for extravagant purchases in a small home, but living efficiently allows millennials to enjoy the luxurious lifestyle they crave on the salary they earn. Higher-end finishes and materials become much more affordable because the scale of the house is smaller. A larger home wouldn't warrant the same opportunities if the renovations suddenly tripled in costs. Also, utility bills are much cheaper because these homes use alternate energy sources, such as solar power or propane.
Next: It's a thought-out plan.
7. They have a solid understanding of their financial situation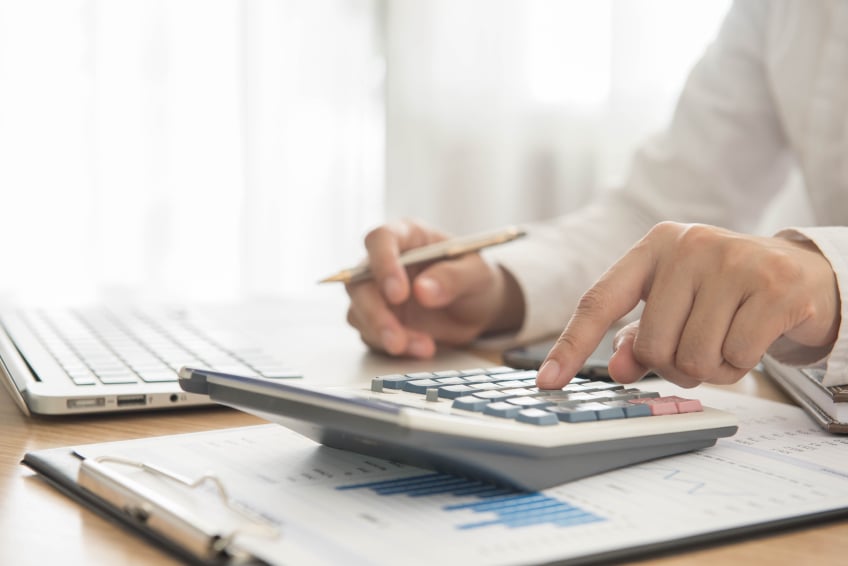 Part of what makes watching HGTV so entertaining is disillusioned homebuyers who expect more than their budget can afford. But those searching for traveling homes seem a bit more grounded and prepared. Contrary to popular belief, transitioning into a nomadic lifestyle is not an impulsive decision. It takes planning to live freely. As described in The Wall Street Journal, it took one couple nearly a decade to implement their plan to travel and work their way through Europe. They had to find work that could be done virtually and make significant lifestyle changes to fund their expeditions.
Having a plan in place with quantifiable goals forces young people to take a hard look at their spending habits and make dramatic changes — which is something all of America would benefit from when considering some people's lack of personal savings responsibility. Complete understanding of your financial picture and an early commitment to a money-saving mindset is something that will benefit millennials for years to come.
Next: This is all very exciting, but does the nomadic lifestyle work for everyone?
8. How to decide whether the nomadic lifestyle is for you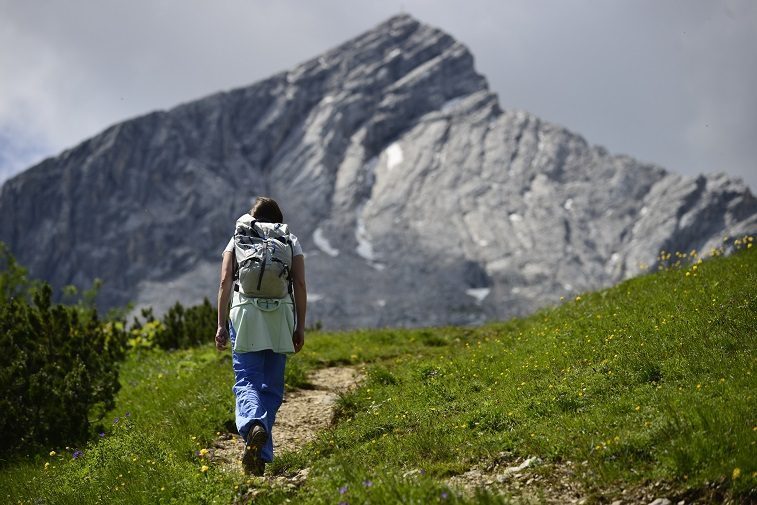 A life with thin strings sounds wonderful, but let's get down to reality. Is life on the road really worth it? According to full-time travel blogger This American Girl, actually existing behind the flashy Instagram posts is pretty tough. In fact, it's not as glorious as the view from the infinity pool.
A Trulia survey found most Americans — including millennials — still hope to live in a traditional home one day. It might just be that they want to see the world first. Those considering a migrant move should be realistic about the potential cons, such as noisy neighbors, gas expenses, and smells that are often amplified in smaller spaces. And don't forget how much you'll need to like a roommate to handle such close living quarters. Before making such a big commitment, consider a trial run to ensure this life is for you.
Getting work done can be challenging. But like This American Girl notes, nomadic living will provide invaluable life lessons only true travelers can learn. This type of living is the quickest road to self-discovery, personal growth, and responsibility, all of which will serve you well for a lifetime.
Follow Lauren on Twitter @la_hamer.