Thanks, Mr. Clinton: 4 Ways McDonald's Wants You to Eat Healthy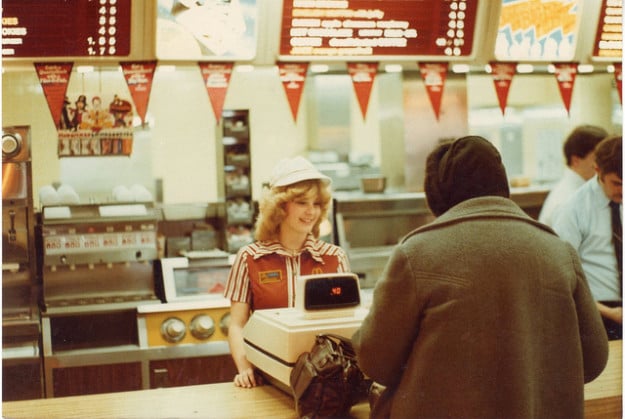 Times they are a changin'. While American fast food chains previously competed over rolling out the biggest burger, the fattiest fries, the sweetest milkshake, the same is not the case any longer. Now, in a strange turn of events, the restaurants are all seemingly racing to the healthy food finish line, and McDonald's (NYSE:MCD), one of the lead sprinters, just won a big push.
The world's largest food fast chain announced Thursday that it is teaming up with the Alliance for a Healthier Generation, founded by the Clinton Foundation and American Health Association, in order to "increase customers' access to fruit and vegetables and help families and children to make informed choices in keeping with balanced lifestyles."  The partnership is expected to help McDonald's CEO Don Thompson help raise support for his company after coming under significant fire for contributing to the childhood obesity epidemic, and the Oak Brook, Illinois-based company now has already committed to several goals in order to ensure it keeps with its "Healthier Generation" promise.
McDonald's is currently the only fast food restaurant in collaboration with the former president, but that doesn't mean its rivals haven't also jumped onboard the healthy train. Burger King (NYSE:BKW), especially, has garnered recent attention as it rolls out its lower-calorie French fry, but while BK is focusing on menu revamps, McDonald's is reevaluating its marketing strategies, and that's all thanks to an extra incentive from its latest partnership. Here are 4 ways McDonald's is doing its part to help consumers make healthy choices.

1. Would You Like a Side Salad With That?
That's right. Don't be surprised if the next time you order a Big Mac, you are asked whether you'd like a side salad, fruit, or vegetable to complement your beef, because while McDonald's has long offered customers French fries as a side in its popular value meals, it is now committed to also offering a healthier side plate at no extra cost to consumers. Though the company maintains that its options of fresh fruit and vegetables will vary based on location, consumers are still guaranteed to have access to a variety of alternatives that don't involve the crispy potatoes.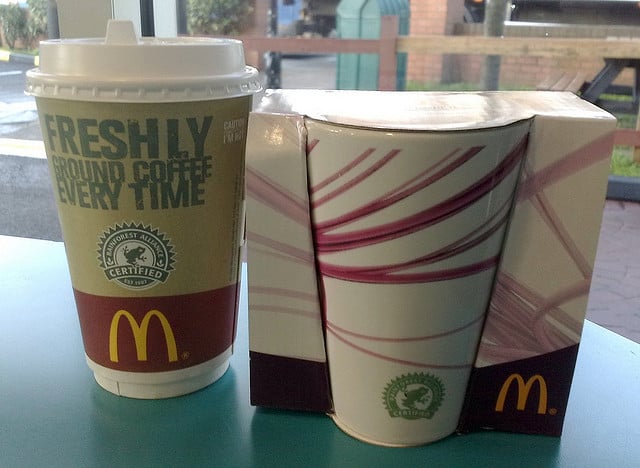 2. Kiss Carbonation Goodbye
McDonald's next commitment involves the caffeinated colas it provides its younger customers alongside their Happy Meals. Though its soda stream will still be available, the chain has now promised to only market water, milk, and juice as Happy Meals' complimentary beverages on their menu boards, and through in-store and external advertising.
That means you will no longer see kids on McDonald's commercials slirping up the soda, but instead, it's more likely they'll be drinking some milk alongside their burgers and Chicken McNuggets. The company vows to make these changes in 20 global markets, including of course its U.S. restaurants, and that accounts for 85 percent of the company's global sales.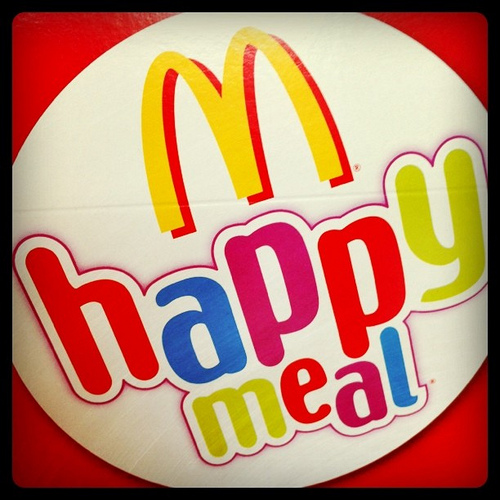 3. Happy Meals = Healthy Food = Happy, Healthy Kids
Just as adult consumers stare at the cereal boxes as they eat their breakfasts, McDonald's recognizes that kids, too, enjoy the games, pictures, and word blurbs that come on their Happy Meal boxes and bags. That's why, as part of its initiative, the restaurant has agreed to utilize that popular packaging and communicate fun nutrition or well-being messages through it. McDonald's also wants to come out with different designs and packaging innovations so that the boxes are especially eye-catching, and when the younger consumers zoom in on the packaging, they'll soon not only see ways to make nutrition fun, but also ads for fruit, vegetable, dairy, and water options.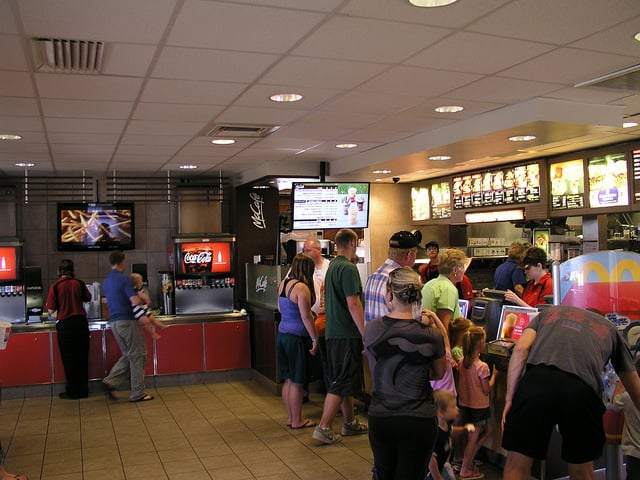 4. Smart Advertising #ForTheChildren
McDonald's doesn't want to only reserve those healthy messages for its Happy Meals' packaging. Messages about nutrition and well-being are soon set to be advertised everywhere, and the company has promised that 100 percent of its marketing and advertising efforts will include a healthful message for children.
It's still unclear whether Ronald McDonald will still star in many of McDonald's advertisements, but considering he was targeted earlier this summer for contributing to childhood obesity, it's a possibility he'll now take a seat on the sidelines.
Don't Miss: Wal-Mart Cutting Orders? Not According to This Supplier