The 5 Best Dow Stocks This Year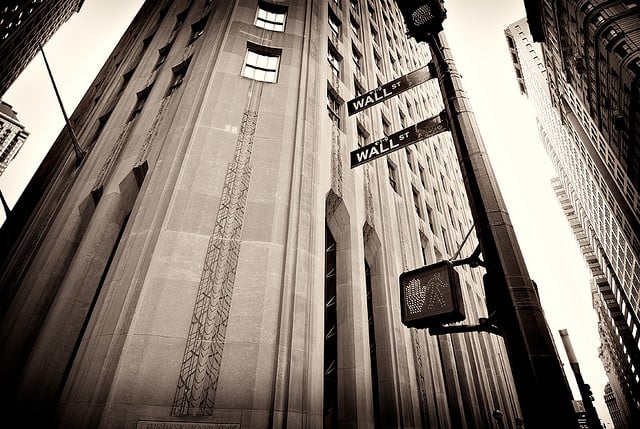 The most heated stock rally in history continued to charge higher in the second quarter, but slowed its ascent amid an increase in volatility.
The first half of the year is officially over and in the record books. The Dow Jones Industrial Average closed the second quarter 2.3 percent higher, at 14,909.60, while the S&P 500 gained 2.4 percent to close at 1,606.28. Meanwhile, the Nasdaq jumped 4.2 percent in the past three months to reach 3,403.25.
Though stocks declined in June to post their first losing month since November, all three major indices are sitting on double-digit gains for the year. In fact, the Dow is off to its strongest first-half performance since 1999.
Here's a look at the best performers in the Dow for the year so far:
5. Disney (NYSE:DIS):
The happiest and most magical place on Earth was the fifth-best performer in the Dow for the first six months. Shares increased 26.8 percent.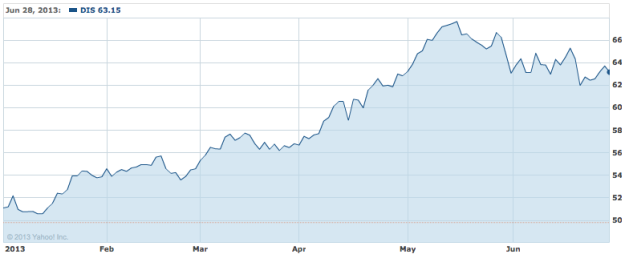 4. Microsoft Corp. (NASDAQ:MSFT):
The once-forgotten tech giant broke out to new multiyear highs. Shares have jumped 29.3 percent year-to-date.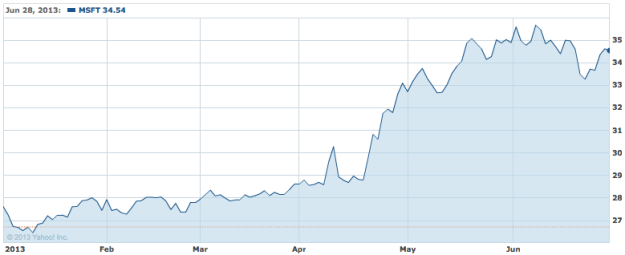 3. American Express Co. (NYSE:AXP):
The credit card company — and Warren Buffett favorite — gained 30 percent in the first six months of the year.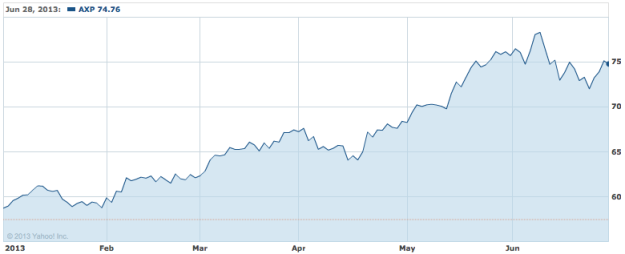 2. Boeing Co. (NYSE:BA):
The multinational aerospace and defense company was the second-best performer in the Dow. Shares have increased 35.9 percent year-to-date.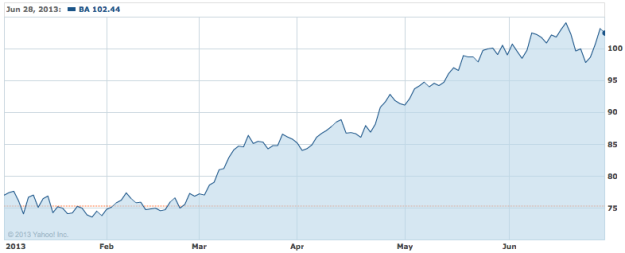 1. Hewlett-Packard Co. (NYSE:HPQ):
Despite plunging 45 percent last year, HP shares have surged 74 percent in only the first six months of 2013, making it the best performing blue chip.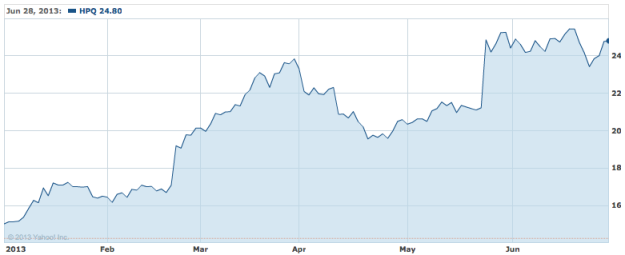 Don't Miss: Enjoy the Housing Boom While its Lasts
Follow Eric on Twitter (@Mr_Eric_WSCS)