The Chinese Gold Rush Is Now Underway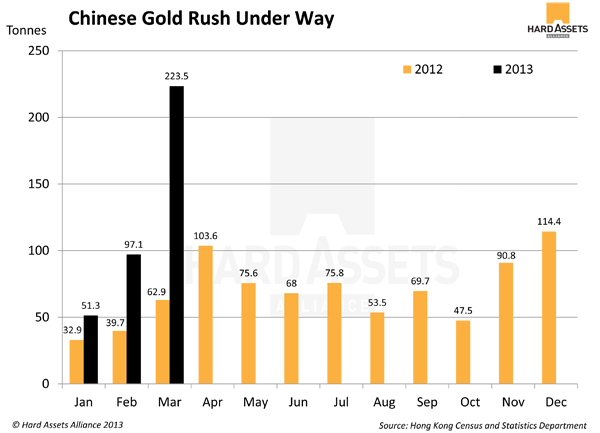 This featured chart depicts the explosion in Chinese gold imports from Hong Kong since January 2012, during which China imported an astonishing 1,206 tonnes of gold — 20 percent more than the nation's latest official gold holdings of 1,054 tonnes.
In the first quarter of 2013 alone, China imported 372 tonnes from Hong Kong, or nearly what was imported through the entire first half of 2012.
Originally written for the website of the Hard Assets Alliance, an industry association of trusted economic and investment research firms that fosters a better understanding of prevailing economic trends and offers investing advice. Open a SmartMetals™ investing account from Hard Assets Alliance here.
Don't Miss: 5 Sequester Predictions That Didn't Come True.