The Fed: Don't Worry About Bond Tapering, QE Doesn't Help Much Anyway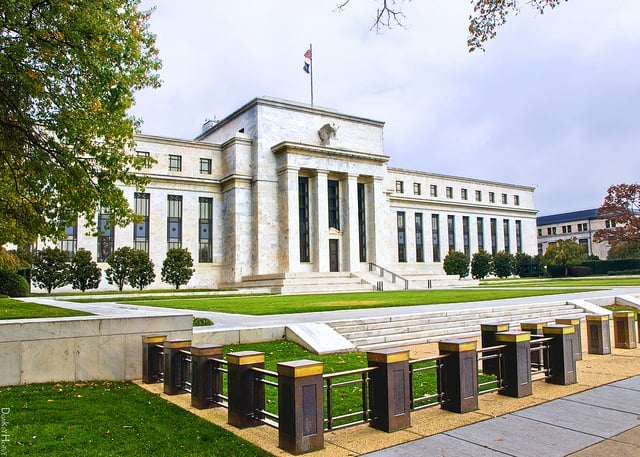 While the financial market continues to ponder what the Federal Reserve will do this fall in regards to its unprecedented bond-buying program, two economists from the central bank find that quantitative easing probably didn't help the economy as much as some people think.
Many analysts agree that the Fed's intervention in the market has provided a major tailwind for stocks and bonds. In a matter of only a few years, the central bank expanded its balance sheet to a record breaking $3.5 trillion — and it's still growing. Furthermore, the Fed has kept interest rates at historic lows since late 2008. These steps have created a wealth effect on paper, but economic growth is still missing in action.
After almost five years of quantitative easing, the economy is barely moving faster than stall speed. The U.S. Department of Commerce recently announced that the nation's gross domestic product expanded at an annualized 1.7 percent pace in the second quarter. That was better than estimates calling for only 1.0 percent, but still weak considering the recession technically ended in the summer of 2009. The growth rate of the economy for the first quarter was also revised lower — from 1.8 percent to 1.1 percent.
Under the philosophy of better late than never, a new report from Vasco Curdia, an economist at the San Francisco Federal Reserve, and Andrea Ferrero, an economist at the New York Federal Reserve, shows that the central bank's second round of large-scale asset purchases — launched in 2010 — had only a moderate effect on growth and inflation.
The report explains that, "Asset purchase programs like QE2 appear to have, at best, moderate effects on economic growth and inflation. Research suggests that the key reason these effects are limited is that bond market segmentation is small. Moreover, the magnitude of LSAP effects depends greatly on expectations for interest rate policy, but those effects are weaker and more uncertain than conventional interest rate policy. This suggests that communication about the beginning of federal funds rate increases will have stronger effects than guidance about the end of asset purchases."
Curdia and Ferrero estimate that the $600 billion spent on long-term Treasury securities during QE2 added a mere 0.13 percentage point to real GDP growth in late 2010 and 0.03 percentage point to inflation. However, if the Fed did not provide forward guidance on interest rates, QE2 would have added only 0.04 percentage point to GDP.
The Federal Reserve has promised that interest rates will stay low until the unemployment rate falls to at least 6.5 percent, so long as inflation remains below an annualized 2.5 percent.
Last month, the Federal Reserve's Federal Open Market Committee statement said that the central bank will continue to purchase bonds at a pace of $85 billion per month. Despite hope that the central bank would provide more clarity on when bond purchases will be dialed down, it did not provide any hints, and reiterated the stance that bond buying could increase or decrease as economic data changes.
In September of last year, the FOMC announced QE3, which buys agency mortgage-backed securities at a pace of $40 billion per month. The program is open-ended and will continue for as long as the Federal Reserve thinks is necessary. Three months later, the central bank announced it would purchase $45 billion of long-term Treasury securities, known as QE4.
Don't Miss: Small Business: When the Government Gives You Lemons, Make Lemonade
Follow Eric on Twitter @Mr_Eric_WSCS