The Fed: We Can't Begin to Pull the QE Plug Yet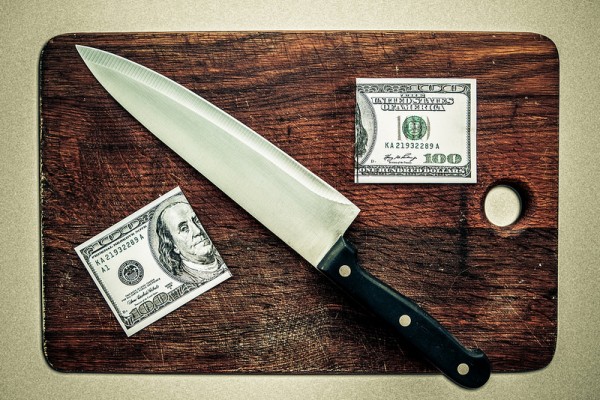 After a lengthy amount of chatter and speculation, the long-awaited statement from the Federal Open Market Committee is here.
The arm of the U.S. Federal Reserve responsible for open market operations — i.e. quantitative easing — concluded its two-day meeting on Wednesday. Most people were not expecting a major change in the central bank's monetary easing programs, and that's exactly what the Fed delivered. The central bank sees improvement economic activity expanding at a "modest pace," representing a slight downgrade from the previous "moderate pace" mentioned in the June statement. Meanwhile, labor market conditions continue to show "further improvement."
The FOMC statement says: "To support a stronger economic recovery and to help ensure that inflation, over time, is at the rate most consistent with its dual mandate, the Committee decided to continue purchasing additional agency mortgage-backed securities at a pace of $40 billion per month and longer-term Treasury securities at a pace of $45 billion per month. The Committee is maintaining its existing policy of reinvesting principal payments from its holdings of agency debt and agency mortgage-backed securities in agency mortgage-backed securities and of rolling over maturing Treasury securities at auction. Taken together, these actions should maintain downward pressure on longer-term interest rates, support mortgage markets, and help to make broader financial conditions more accommodative."
Despite hopes that the Federal Reserve would provide more clarity on when bond purchases will be dialed down, the central bank did not provide any guidance, and reiterated its stance that bond buying could increase or decrease.
"The Committee is prepared to increase or reduce the pace of its purchases to maintain appropriate policy accommodation as the outlook for the labor market or inflation changes," the statement explains. "In determining the size, pace, and composition of its asset purchases, the Committee will continue to take appropriate account of the likely efficacy and costs of such purchases as well as the extent of progress toward its economic objectives."
In September, the central bank announced QE3, which buys agency mortgage-backed securities at a pace of $40 billion per month. The program is open-ended and will continue for as long as the Federal Reserve thinks is necessary. Three months later, the central bank announced it would purchase $45 billion of long-term Treasury securities, known as QE4. It also decided to keep interest rates at historic lows at least as long as the unemployment rate remains above 6.5 percent and inflation remains in check.
However, the central bank made a slight change to its inflation wording, and it appears to be more concerned about deflation in the short term. The FOMC said in a statement, "The Committee recognizes that inflation persistently below its 2 percent objective could pose risks to economic performance, but it anticipates that inflation will move back toward its objective over the medium term."
Follow Eric on Twitter @Mr_Eric_WSCS
Don't Miss: 5 Hard Truths About Saving for College and the Cost of Education.