The Fed: We're Still Trying to Figure Out the Mysteries of QE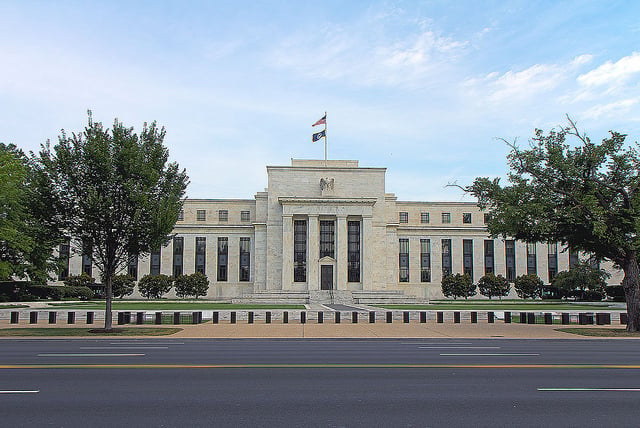 More than five years after the Federal Reserve started to take unprecedented monetary easing actions to stabilize financial markets, central bank officials are still trying to figure out how exactly their own bond-purchasing programs function. Making matters worse, some economists believe there is very little economic benefit from the stimulus.
The Federal Reserve has been conducting quantitative easing since late November 2008. Currently, the central bank is buying $75 billion per month in Treasuries and mortgage-backed securities and owns about one-third of the U.S. bond market. It has also decided to keep interest rates at historic lows at least as long as the unemployment rate remains above 6.5 percent and inflation remains subdued. Nonetheless, one of the Fed's top officials has serious questions about bond purchases.
More from Wall St. Cheat Sheet: 10 Companies Throwing Money at Shareholders
"We still don't have well-developed macro models that incorporate a realistic financial sector," said William Dudley, president of the New York Federal Reserve, at the American Economic Association's 2014 annual meeting. "We don't understand fully how large-scale asset purchase programs work to ease financial market conditions — is it the effect of the purchases on the portfolios of private investors or, alternatively, is the major channel one of signaling?"
Some economists at the Federal Reserve suspect that QE hardly works at all. Under the philosophy of better late than never, a report from Vasco Curdia, an economist at the San Francisco Federal Reserve, and Andrea Ferrero, an economist at the New York Federal Reserve, shows that the central bank's second round of large-scale asset purchases, launched in 2010, had only a moderate effect on growth and inflation.
Curdia and Ferrero estimate that the $600 billion spent on long-term Treasury securities during QE2 added a mere 0.13 percentage point to real GDP growth in late 2010 and 0.03 percentage point to inflation. However, if the Fed did not provide forward guidance on interest rates, QE2 would have added only 0.04 percentage point to GDP.
More from Wall St. Cheat Sheet: 6 Items on Congress's Agenda in 2014
"Asset purchase programs like QE2 appear to have, at best, moderate effects on economic growth and inflation," the report says. "Research suggests that the key reason these effects are limited is that bond market segmentation is small. Moreover, the magnitude of LSAP effects depends greatly on expectations for interest rate policy, but those effects are weaker and more uncertain than conventional interest rate policy."
Philadelphia Fed President Charles Plosser recently said in a speech that the side effects of the Great Recession may be permanent. "There has been little evidence of the rapid growth required to return the economy to the path of potential GDP as estimated by the [Congressional Budget Office] in 2007. While that may still happen, there has not been the V-shaped recovery to date anticipated by many," he said. "The shock that hit the economy appears to have had very persistent, if not permanent, effects. From a statistical perspective, the economy appears to have taken a permanent hit to the output level."
While the Federal Reserve may not understand its own policies, other central banks around the world are also conducting extreme monetary actions. Last year, the Bank of Japan announced another round of stimulus to fight deflation.
The central bank's governor, Haruhiko Kuroda, committed to nearly doubling Japan's monetary base to 270 trillion yen by the end of 2014. The bank also set a goal of 2 percent inflation by the end of 2014. In the words of Hayman Capital Founder Kyle Bass, "The BoJ will be buying assets at roughly 75 percent of the rate of the U.S. Fed, on an economy that's one-third the size of the U.S."
More from Wall St. Cheat Sheet: 7 Reasons Why Silver Investments Look Better Than Gold
The European Central Bank, led by Mario Draghi, increased its stimulus efforts in November by unexpectedly cutting its main interest rate to a record low. Policymakers at the ECB decided to lower the interest rate at which it lends to banks from 0.5 percent to 0.25 percent. Earlier this year, Draghi pledged to do "whatever it takes to preserve the euro. And believe me, it will be enough."
Over the past five years, the global stock of dollars, yen, and euros has surged by 21 percent, easily outpacing nominal gross domestic product growth in their respective countries, according to JPMorgan Chase. Even more dramatic, the growth in the monetary base of those three currencies has skyrocketed 150 percent in the same period.
More from Wall St. Cheat Sheet:
Follow Eric on Twitter @Mr_Eric_WSCS