The Federal Reserve: Trust Us, We're Watching the Data Closely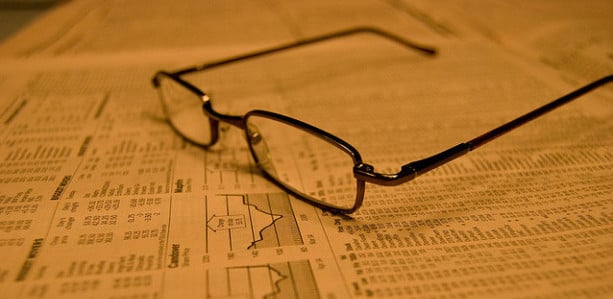 The world's most powerful central bank is sticking to its story that any reduction in bond purchases will be determined by incoming data. Federal Reserve Bank of St. Louis President James Bullard notes improvement in the labor market over the past year, but more evidence is needed before a "taper" begins.
During his presentation at the Financial Forum hosted by the St. Louis Regional Chamber on Friday, Bullard said cumulative progress in the labor market since September 2012 provides the most powerful reason to dial down the Federal Reserve's unprecedented quantitative easing program. Over the past year, the headline unemployment rate has declined from 7.8 percent to 7.2 percent. Four years ago, the unemployment rate stood at 10 percent.
In September 2012, the Federal Reserve launched QE3, which buys agency mortgage-backed securities at a pace of $40 billion per month. The program is open-ended and will continue for as long as the Federal Reserve thinks is necessary. Three months later, the central bank announced it would also purchase $45 billion of long-term Treasury securities. It also decided to keep interest rates at historic lows as long as the unemployment rate remains above 6.5 percent.
"To the extent that key labor market indicators continue to show cumulative improvement, the likelihood of tapering asset purchases will continue to rise," Bullard said. "This is because the Committee's 2012 criterion of substantial improvement in labor markets gets easier and easier to satisfy on a cumulative basis as labor markets continue to heal." However, he also warned that, "The Committee also wants reassurance that any progress made in labor markets will stick."
There are many caveats to the improved employment story. The headline unemployment rate has remained above 7 percent for 58 consecutive months. The U-6 unemployment rate, which includes everyone in the headline rate — plus people who are employed part-time but prefer a full-time position, or want work but have stopped looking — remains stubbornly high at 13.6 percent. In fact, there are nearly 8 million people employed part-time because of economic reasons.
A large catalyst for the declining headline unemployment is due to job hunters dropping out of the labor force. The share of working-age Americans who were employed or looking for work currently stands at 63.2 percent, its lowest level since 1978 — a time when fewer women were participating in the labor force.
Bullard also explains that, "Not all aspects of labor markets have improved. As one example, growth in total hours worked has been slower than before the September 2012 decision." In the bigger picture, the typical work week has also seen a dramatic change over the decades. According the the Federal Reserve, the average amount of annual time worked per employed person in the U.S. has declined from 1,900 hours in 1970 to about 1,760 hours in 2011.
At its policy meeting earlier this week, the central bank decided to keep its monthly bond purchases at $85 billion. The Federal Reserve said "economic activity has continued to expand at a moderate pace" and "some further improvement" has been seen in the labor market. Yet, "the housing sector slowed somewhat in recent months." While many analysts and economists believe the Federal Reserve will not dial back bond purchases this year, a taper is expected sometime in 2014.
Don't Miss: Nightmare on Wall Street: 3 Scary Stocks to Avoid
Follow Eric on Twitter @Mr_Eric_WSCS