The Future Is Bright: Keryx Biopharmaceuticals Receives Patent Protection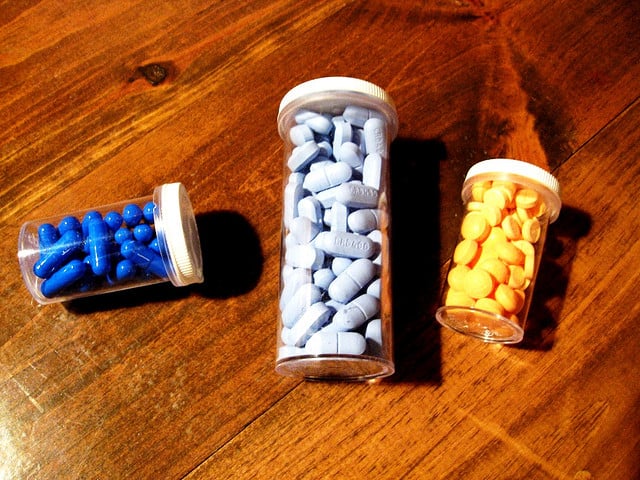 One of the best performing biotech stocks in 2013 was Keryx Biopharmaceuticals (NASDAQ:KERX). Keryx Biopharmaceuticals is a development-stage biopharmaceutical company focused on the acquisition, development, and commercialization of medically important pharmaceutical products to address underserved needs.
The year 2013 has been phenomenal for the company as shares of Keryx have soared by more than 350 percent during the past 52 weeks. The company's value has grown because of the increased expectations regarding the potential of Keryx's flagship product, KRX-0502 (Zerenex). It is an investigational, ferric citrate, oral compound that binds to phosphate. Keryx believes the compound may have the potential to treat hyperphosphatemia (elevated phosphate levels). This is a common symptom of patients who are on dialysis for chronic kidney disease (or, CKD).
The excitement for Keryx began on January 28, 2013, when the company announced that Zerenex met the primary and secondary endpoints in its Phase 3 trial. In the trial, Zerenex demonstrated a highly statistical significant decrease in serum phosphorus levels compared to the placebo over a four-week EAP (Efficacy Assessment Period). Zerenex also demonstrated statistically significant decreases at 12 weeks, 24 weeks, 36 weeks, 48 weeks, and a year compared to the baseline of 7.4 mg/dl. After the positive data, Keryx management announced its intention to file an NDA (New Drug Application) with the FDA and an MAA (Marketing Authorization Application) with the European Medicines Agency during the second quarter of 2013.
On October 21, 2013, the FDA assigned a Prescription Drug User Fee Act (or, PDUFA) goal date of June 7, 2014 for Zerenex. Having the PDUFA date makes investing/trading the company a lot easier and I will provide an option strategy towards the end of the article which should be useful for long-term investors who are big believers in the company.
There have been some debates lately as to the length of patent protection that Zerenex will enjoy. That was cleared up this morning when Keryx announced that it was granted a patent covering orally administrable forms of ferric citrate through 2024. Management plans to continue pursuing additional patent applications to expand the scope of patent claims covering Zerenex beyond 2030. Essentially, if the FDA approves Zerenex (widely expected), the company will enjoy an extremely strong advantage for at least 11 years, possibly more if the company's plans work out.
Investors wondering how far the shares may continue to rise should consider the market potential and the future catalysts. The U.S. Renal Data system indicates that there are roughly 600,000 patients with end-stage renal disease, and that group is expected to grow in the future. A large number of these patients, more than 400,000, require dialysis.  Globally, there are 2.8 million patients with end-stage renal disease, and more than 2 million of them require dialysis. This is an extremely large market that is going to prefer the most effective treatment (Zerenex). Most analysts project that Zerenex can generate between $500 and $750 million annually for patients suffering from end-stage renal disease.
Now in order for the value of the company to grow, sales are obviously going to have to come in. But based on several catalysts that Keryx will face over the next 12 months, I expect shares to be trading above $20 by year-end 2014. The catalysts include:
European Regulatory Filing
Milestone Payment from JT Torii – $70 Million
Phase III Start for NDD CKD
Zerenex Approval for Patients Suffering from End-Stage Renal Disease
These four catalysts are will generate substantial trading momentum and it wouldn't surprise me if they cause shares to surge at several points during 2014. The $70 million milestone payment will be immensely important as it will take the company's cash balance above $130 million (based on the $67.7 million in cash at the end of the third quarter 2013). Essentially, that will mean that investors no longer have to fear dilution as the company will be able to completely fund its research & development with the cash on hand. Also, once Zerenex is approved in July, the company can hopefully launch during either the third or fourth quarter of 2014 and begin generating substantial revenues.
All of these catalysts are expected to occur before the end of 2014. So what should an investor/trader do to take advantage of the promising opportunity? I believe the best opportunity to capture significant gains is to trade the options. My favorite idea is to buy the Jan 2015 15/20 strike call spread. In other words, you would buy the 15 strike call and sell the 20 strike call during the Jan 2015 expiration period.
The midpoint price for that spread is currently $1.55 and any purchase up to $1.75 would be a wise move. Assuming you pay $1.75, your breakeven point would be when Keryx shares hit $16.75. If the stock continues to go higher, the value of the trade will also continue to grow. The hope is that Keryx will be above $20 by January 2015. If this occurs, that spread will be worth $5.00 and you will have generated a return of 185 percent (3.25/1.75). Let's give an actual example to see the gains in dollars:
Long January 2015 15/20 Call Spread for $1.75, 10x times
Keryx Shares finish at $20 in Jan 2015
Spread is worth $5.00. Since you have 10 contracts, that position is worth $5,000 (10 * 100 * 5)
Your initial investment was $1,750 (10 * 100 * 1.75)
So your gain is $3,250
Not a bad return for the investment. Of course, options do carry greater risk than just trading shares. If Keryx finishes below $15 by the time the options expire, the entire position is worthless and you would lose your entire investment of $1,750. Therefore, if you like this idea, I would recommend limiting your investment substantially compared to what you would normally invest in the shares. Your leverage is much greater using options so no need to risk an inordinate amount of capital.
Don't Miss: Will Your Retirement Savings Afford Basic Living Expenses?
Follow Tom on Twitter @tommymeyer82
More From Wall St. Cheat Sheet: