The Future of Diabetes Control: Treat the Cause, Not the Symptom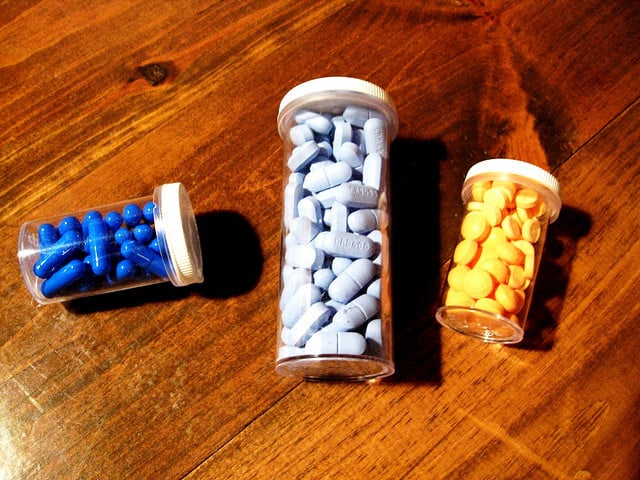 There is no shortage of coverage of companies in the diabetes space looking to capitalize on an enormous market. The American Diabetes Association estimates that there are 18.8 million people in the United States with diagnosed diabetes, 7 million undiagnosed cases, and a whopping 79 million people with pre-diabetes. Combined, that is 104.8 million people, or one-third of the U.S. population. It is no wonder that so many pharmaceutical companies are devoting resources to developing drugs to treat the disease.
But as with so many other diseases and conditions, drug makers are largely treating the symptoms of the disease, not targeting therapeutics to stop glucose from spiking in the blood in the first place. New therapies that find that focus either as a first-line defense or in an adjunctive manner will play a key role in the future of diabetes management. After years of formulating drugs to address sugar in the blood, it's time to rethink the paradigm and prevent high blood/glucose levels from forming initially.
Novo Nordisk AS (NYSE:NVO) is known as a diabetes stalwart, responsible for half of the top 10 best-selling diabetes medications last year. Adding to its kingdom, Novo just received approval for its Levemir FlexTouch pre-filled insulin pen from Health Canada, allowing marketing in the country to begin. The insulin injection giant has six diabetes medications, with its Prandin (repaglinide) approved as an oral treatment for lowering blood sugar. Even though it is an oral therapy, Prandin is insulin-dependent to work, acting upon the pancreas to release the peptide hormone.
Looking in a different direction than majors like Novo Nordisk and Merck (NYSE:MRK), Lexicon Pharmaceuticals' (NASDAQ:LXRX) shares took a ride upward in October, when it said that a clinical trial of its oral drug LX4211, a dual inhibitor of sodium glucose transporters 1 and 2 (SGLT1 and SGLT2) met its primary endpoint of reducing post-prandial (after meal) glucose in Type 2 diabetes patients with moderate to severe renal impairment. SGLT1 and SGLT2 are low-affinity transporters integral in the absorption of glucose in the gastrointestinal tract and kidneys.
Controlling glucose levels after meals is important because people living with diabetes suffer a blood sugar spike as carbohydrates are converted into glucose and enter the bloodstream at that time. The trial was still small in scale, enrolling only 30 patients, but provided valuable information to the potential efficacy of LX4211 in controlling hemoglobin A1c  (HbA1c) levels, the gold standard in measuring diabetes control over time. Investors have applauded Lexicon's developmental efforts, as judged by its $1.2 billion market capitalization, even though it does not have a drug approved.
The share price did not hold most of the gains from the run following the news, perhaps because much of the value is already baked into the large market cap. There is still plenty of room for upside, however, as Lexicon has six drugs in various stages of clinical trials, and the potential exists for further positive results to push the valuation higher.
The sleeper in the space is Boston Therapeutics (BTHE.PK), with its PAZ320, a non-systemic chewable drug candidate.  Along the lines of Lexicon, Boston Therapeutics is going after the core glucose control — only Boston Therapeutics has a market cap 96 percent smaller (at $52million) than Lexicon, giving it exponential room for appreciation. The carbohydrate experts at Boston Therapeutics have formulated PAZ320 to inhibit carbohydrate-hydrolyzing enzymes that release glucose from complex carbohydrates in foods during digestion. In other words, the drug acts in the intestinal tract to block the uptake of glucose into the bloodstream, addressing the cause of the problem rather than treating the effects of high blood sugar. The technology is complex, but the result is not.
A Phase II trial at Dartmouth-Hitchcock Medical Center of PAZ320 in patients with Type 2 diabetes confirmed the safety of the drug. Moreover, nearly half of the 20 patients in the study responded with a 40 percent reduction in post-prandial glucose levels. The research also showed the potential of PAZ320 as a combination therapy, with the results demonstrating that it works regardless of other medications. The study also showed the drug to be effective no matter how long a person has been diagnosed with diabetes. Gastrointestinal side effects were mild and there were no serious adverse events observed. The data were recently published in the July/August edition of peer-reviewed journal Endocrine Practice.
Of course, there is probably no one correct way to treat a disease as widespread and debilitating as diabetes, and all approaches that demonstrate efficacy are certainly welcomed by the market. Lexicon and Boston Therapeutics seem to be charting a different course by attempting to limit the amount of glucose that enters the bloodstream, while other pharmas matriculate down the historic pathway of treating the symptoms.
Both have plenty of research still to conduct with larger-scale Phase III trials necessary to fully document the efficacy and safety profiles, but larger valuations should come as those trials progress, especially in the case of Boston Therapeutics. Part of Wall Street already seems to be picking-up on BTHE and its low valuation, as evidenced by accredited investors recently entering the company and putting about $5 million in corporate coffers, helping shares to appreciate sharply in the past month or so, more than doubling in value.
Originally written for SECFilings.com, a leading provider of SEC filings, real-time alerts, and in-depth analysis, with a team of experienced financial writers that cover quarterly/annual reports, insider trading/hedge fund activity, and IPOs, spin-offs, and other disclosures of interest identified from time to time within documents filed with U.S. regulatory agencies. SECFilings.com may be compensated for its services in the form of cashed-based compensation or equity securities in the companies they write about, or a combination of the two. For a full disclaimer, click here SECFilings.com/disclaimer.aspx.
Don't Miss: These States Told Obama No Insurance Extensions.