The Government Shutdown Is Hurting Americans' Confidence and Spending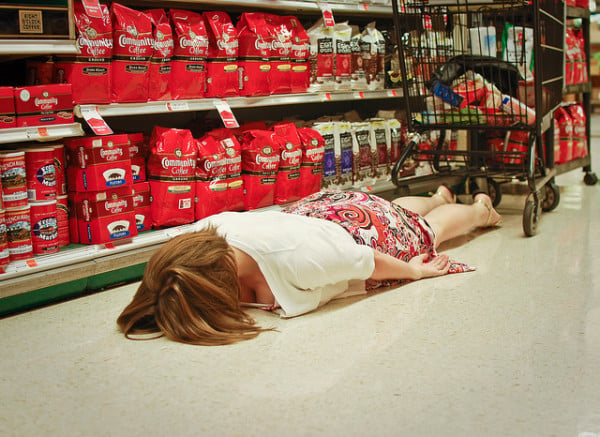 Since hitting lows in March 2009, the Dow Jones Industrial Average and the broader-based S&P 500 have skyrocketed about 125 percent and 145 percent, respectively. The most recent reading of the Standard & Poor's/Case-Shiller index has showed that housing prices have advanced 21.2 percent since March 2012, when prices bottomed out after tumbling for months, and that gain has given homebuilders pricing power once again.
With strong cost-cutting measures in place to offset sluggish global economic growth, corporations also have seen soaring profits, which have increased 18.6 percent over the past year. The only worry is that the corporate strategy of cutting costs and squeezing suppliers may be running out of momentum. Still, every major U.S. bank's balance sheet has strengthened, showing adequate liquidity to withstand a deep recession, and the manufacturing sector has begun to grow. In fact, many signs point to a recovery, though not all.
Dropping from an October 2009 peak of 10 percent, the headline unemployment rate stands at 7.3 percent — a nearly five-year low. The last time unemployment was so low was December 2008. The problem is that while unemployment has dropped several percentage points in the past several months, the decrease has come from individuals dropping out of the labor force, rather than because of any significant growth in hiring.
The unemployment rate fails to reflect the discouraged unemployed who have given up on finding work, as well as the grossly underemployed. Most gains were concentrated in low-wage and partial employment — a concerning element of the labor recovery. Increases in the housing market have given homeowners more equity. The modestly improving job market has significantly reduced the number of initial applications for unemployment benefits, which serve as a proxy for layoffs, and the rising stock market and expanding corporate profits have benefited certain sectors of the population. Yet wage growth has been stagnant, and that has hurt many Americans.
The average American family not only makes less than it did before the recession, but it makes less than it did in 1989, according the Department of Commerce's Census Bureau. In 1989, the median American household made $51,681 annually in current dollars; in 2012, annual household earnings amounted to an average of $51,017. This lost generation of economic gains has kept middle- and lower-income individuals and households from saving for retirement and college.
Even worse for the economy is that this stagnating incomes mean Americans are more likely to keep discretionary spending to their immediate needs. Consumer spending accounts for approximately 70 percent of gross domestic product, and because government and business spending have remained weak, the economy is depending even more on household spending to fuel growth.
According to the Gallup-Healthways Well-Being Index, consumers had more trouble affording life's necessities in August than at almost any other time in the past five years. And in the past several weeks, Gallup's Economic Confidence Index fell seven points, meaning that brinkmanship politics in Washington, which have resulted in a shutdown of nonessential government services and threaten a federal default, have pushed Americans' confidence in the economy to levels lower than those recorded in May and June.
Americans' self-reported daily spending for September slipped off August's high. As Gallup's Jeffrey M. Jones wrote in the spending report, "progress toward a full economic recovery may be on hold until the government successfully addresses the budget situation, as well as the coming Oct. 17 deadline to raise the federal debt limit."
The first snapshot of the retail sector for October reflects the difficult position of the American consumer: limited job growth, stagnant wage growth, and growing economic uncertainty. For the week ended October 5, both the same-store sales index compiled by International Council of Shopping Centers-Goldman Sachs and the Johnson Redbook Index contracted.
Last week, according to ICSC-Goldman's same-store sales index, sales at chains dropped 1 percent, week over week, after contracting at a 1.6 percent rate in the previous week. For most of the past five years, that measure has posted negative results. On a year-over-year basis, the index remained in positive territory but growth slowed, expanding by 1.8 percent compared to the previous week's 2.1 percent.
"With the backdrop of the federal government shutdown since last Tuesday, it is difficult to determine how much of the softening in retail business was due to that or other factors," Michael Niemira, ICSC's chief economist, said in a press release. "Weather was mixed regionally for retailers, while declining gasoline prices helped to lift potential discretionary purchasing power."
Similarly, the Johnson Redbook Index showed weaker results than the previous week. However, in general, results have been volatile in recent weeks. The index has expanded 3.3 percent over the past 12 months, which compares with the previous week's 3.8 percent rate of growth. In addition, Redbook's monthly comparison contracted 0.5 percent rate after contracting 0.4 percent the week before.
Follow Meghan on Twitter
@MFoley_WSCS
Don't Miss: 5 Reasons You Should Be Very Scared of a U.S. Default.