The House Always Wins: Big Banks Post Perfect Trading Records
The first quarter of 2013 was a fine time to be a trader at America's top financial institutions. Brushing off the dust of crisis-era scandal, and revved up on free money from the Federal Reserve, traders at JPMorgan Chase (NYSE:JPM) and Bank of America (NYSE:BAC) had perfect quarters, making money in the markets every single day of the period.
Curious how much? Here's a breakdown of JPMorgan's results for the quarter, pulled from the company's 10-Q filing: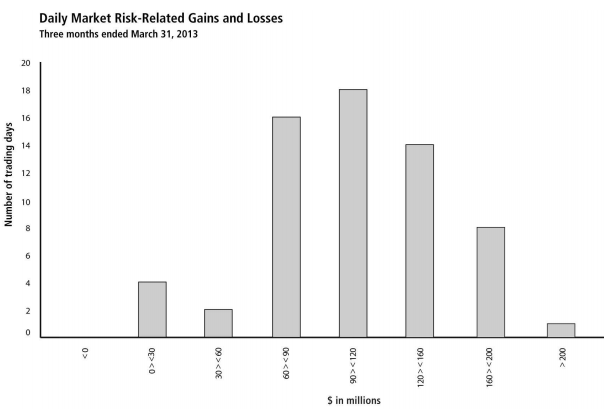 Goldman Sachs (NYSE:GS), historically known for strong trading performance, lost money on two days, while Morgan Stanley (NYSE:MS) posted losses on eight days. Citibank (NYSE:C) does not disclose its win-loss trading record, although it did post a 4.4 percent decline in trading revenue on the year.
That said, a decline in trading revenue does not necessarily indicate poor performance. Banks have been winding down assets and reducing the amount of capital available for trading, which contributed to a 5.4 percent decline in trading revenue at JPMorgan, and a 12 percent decline at Goldman Sachs. Trading revenue at Bank of America fell 20 percent.
Ostensibly, the overall decline in revenue is reassuring to market participants concerned about the effects that bank trading divisions have on the markets. Value at risk has come down fairly dramatically year over year, particularly in the chief investment office at JPMorgan, where VAR fell from $120 million in the year-ago period to $11 million in the first-quarter of 2013.
Getting back to trading results, here's a breakdown of Goldman Sachs' near-perfect quarter, pulled from it's 10-Q filing:

What little trading losses did occur at Goldman Sachs did not exceed the firm's 95 percent one-day value at risk during the quarter. Goldman provided a chart of its daily VAR for the past four quarters: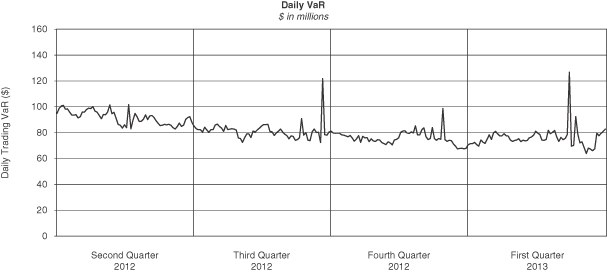 Moving on, here's how Bank of America performed in the first quarter of 2013, as well as its year-ago results, courtesy of the 10-Q filing: (click for a larger image)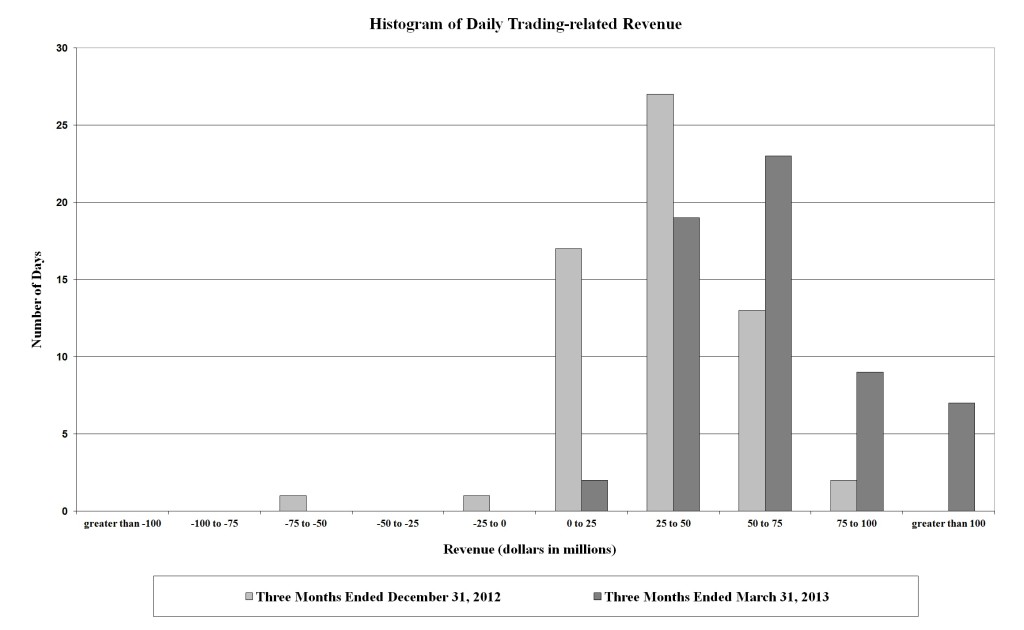 And here's the bank's VAR, which edged down over the course of the quarter before spiking sharply at the end. (Click for a larger image.)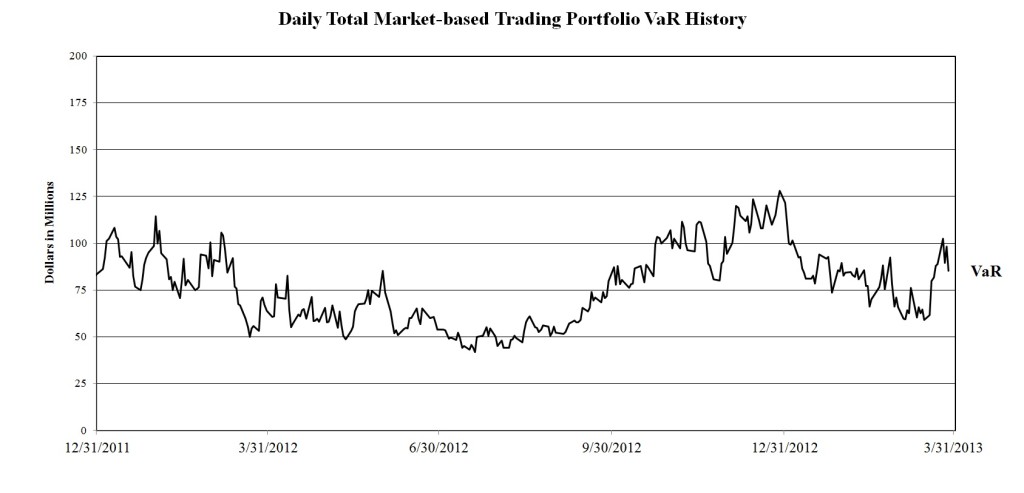 Don't Miss: Are Layoffs Nearing Pre-Recession Levels?