The Housing Recovery Reaches a New Record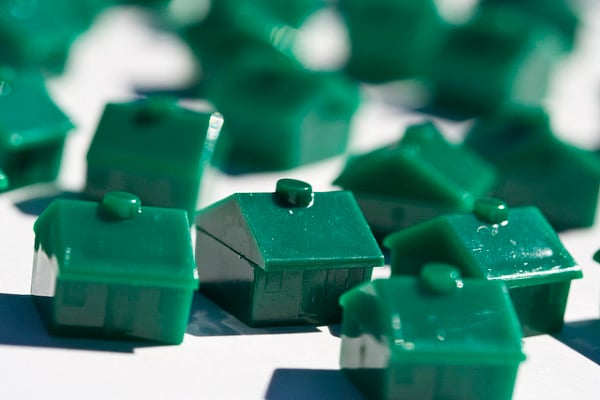 The real estate recovery story certainly comes with caveats such as low interest rates and inventory levels, but the latest report on pending home sales easily beat expectations and reached its best level in more than six years.
The Pending Home Sales Index, a forward-looking indicator based on contract signings, jumped 6.7 percent to 112.3 in May, compared to 105.2 in April, according to the National Association of Realtors. The index is now at its highest level since December 2006, and topped estimates calling for an increase of only 1.0 percent.
Compared to last year, the index is 12.1 percent higher. Pending sales have now been above year-ago levels for 25 consecutive months. An index reading of 100 equals the average level of contract signings during 2001.
Lawrence Yun, NAR chief economist, believes the double-digit gains will continue. He explains, "Even with limited choices, it appears some of the rise in contract signings could be from buyers wanting to take advantage of current affordability conditions before mortgage interest rates move higher. This implies a continuation of double-digit price increases from a year earlier, with a strong push from pent-up demand."
Overall, the Pending Home Sales Index was mostly higher across major regions of the country. The index was unchanged at 92.3 in the Northeast, and is 14.3 percent above year-ago levels. In the Midwest, the index jumped 10.2 percent to 115.5 in May. Sales in the West surged 16.0 percent to 109.7, while the South region posted a gain of 2.8 percent.
Existing-home sales are expected to increase 8.5 percent to 9.0 percent this year to approximately 5.07 million sales this year – the highest in seven years. The NAR expects the national median existing-home price to gain about 10.0 percent to reach $195,000 in 2013. That would be the strongest increase since 2005. Earlier this year, the NAR estimated a price increase of 8.0 percent.
Earlier this week, the latest S&P/Case-Shiller index reading showed home prices in 20 major cities jumped 12.1 percent year-over-year in April, the biggest gain in more than seven years. Meanwhile, the month-over-month gain in the 20-city index of 2.5 percent was the biggest increase in the history of the index.
In morning trading, house-related stocks such as Home Depot (NYSE:HD), Lowe's Companies (NYSE:LOW), and Toll Brothers (NYSE:TOL) all increased more than 1.0 percent. Shares of Lennar (NYSE:LEN) surged 3.1 percent.
Don't Miss: Are College Graduates Getting Schooled With Debt and Lackluster Jobs?
Follow Eric on Twitter (@Mr_Eric_WSCS)