The Hunt for Hulu Has Lost This Contender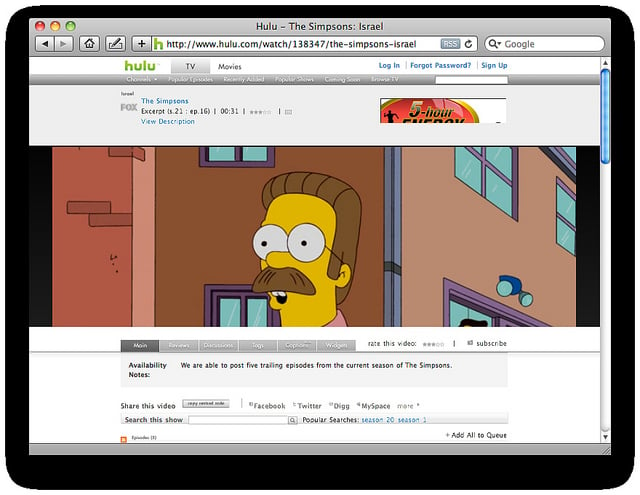 In the multiple-army bidding war for Hulu LLC, a major player, Silver Lake, has ducked out.
The subscription service is currently owned by 21st Century Fox, Disney (NYSE:DIS), and Comcast (NASDAQ:CMSCA), but because of a turbulent relationship between the three companies, various offers to sell the asset have been on the table since a few years ago.
The media giants have their sights set on a bid as high as $1 billion, and that's why some still speculate that, once again, no sale will happen at all. The big names in the game this time around include Yahoo (NASDAQ:YHOO), DirecTV (NASDAQ:DTV), Time Warner Cable (NYSE:TWC), Guggenheim Partners, a joint bid by the Chernin Group and AT&T (NYSE:T), and Silver Lake-WME, as previously mentioned.
Sources never expected Silver Lake to be part of the final four for the offer; however, it is still possible that the company will re-enter the game once the more serious bidding rounds progress.
But with the divided management of Hulu, it is still unclear how things will play out. In June, it was speculated that Comcast would hand over its property to AT&T, one of its pay-TV rivals. It was a possibility that puzzled many, because although Comcast technically handed over its managerial rights to Disney and 21st Century Fox when it bought NBCUniversal, it still was in effect handing its main rival the keys to its Hulu success.
However, the two media giants with managerial power, Disney and 21st Century Fox, still have different ideas about how they want to move forward with Hulu's business model. While Disney wants the site to concentrate on its advertising-supported free service, 21st Century Fox wants to focus on Hulu Plus, the subscription business.
Neither are shy about their willingness to buy out the other company. While each corporation including Comcast owns about a third of Hulu, Comcast is not allowed to vote its stake in company decisions. Thus, it'll come down to decisions from Disney and 21st Century Fox — that is, if any decision is made at all.